Countries That Are Always Sunny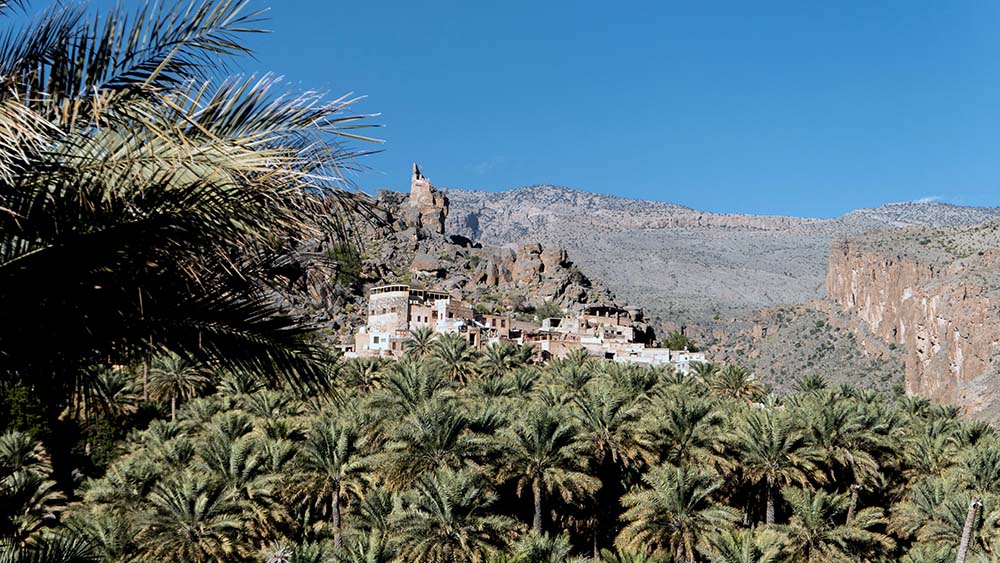 Sunny weather has an immense impact on how we feel. For some people, yours truly included, a lack of sunlight is so tough that they're driven to leave home and choose life abroad in a sunnier locale. If that's you, in this article I'll show you countries that are always sunny (or more specifically, sunny almost every day).
You may also want to read my article on places that have the best weather in the world and places where it's 20 degrees Celsius year round.
Are There Any Countries That Are Always Sunny?
There's no single nation in the world that's always sunny, without any clouds or rain. But there are some countries that can be defined as sunny year round and almost every day. There are also some countries (primarily large ones) that on average aren't extremely sunny but that have some extremely sunny areas.
To create this article I used data provided in Wikipedia's article on cities by sunshine duration as well other climate data I found online. It's not perfect data by any means. The way sunshine hours are calculated around the world aren't standardized. Consider it a rough estimate, useful for identifying the sunniest places but not necessarily for comparing between them. In the end, whether a place gets 3,500 or 3,700 sunshine hours doesn't matter that much as the local climate is still going to offer mostly clear skies year round.
Here are the sunniest countries on every continent (except for Antarctica). Note that I only list countries that would be the closest to "always sunny" OR countries that have such areas.
My cut-off is 3,500 sunshine hours a year out of theoretic possible 4,380. In other words, the sun is shining on average for at least 80% of the time. This means that I won't share many expat favorites such as Costa Rica, Italy or the French Riviera because they aren't sunny almost every day. They're still sunny most of the time but compared to the destinations I'm about to share they're much more cloudy.
Sunniest Countries in Africa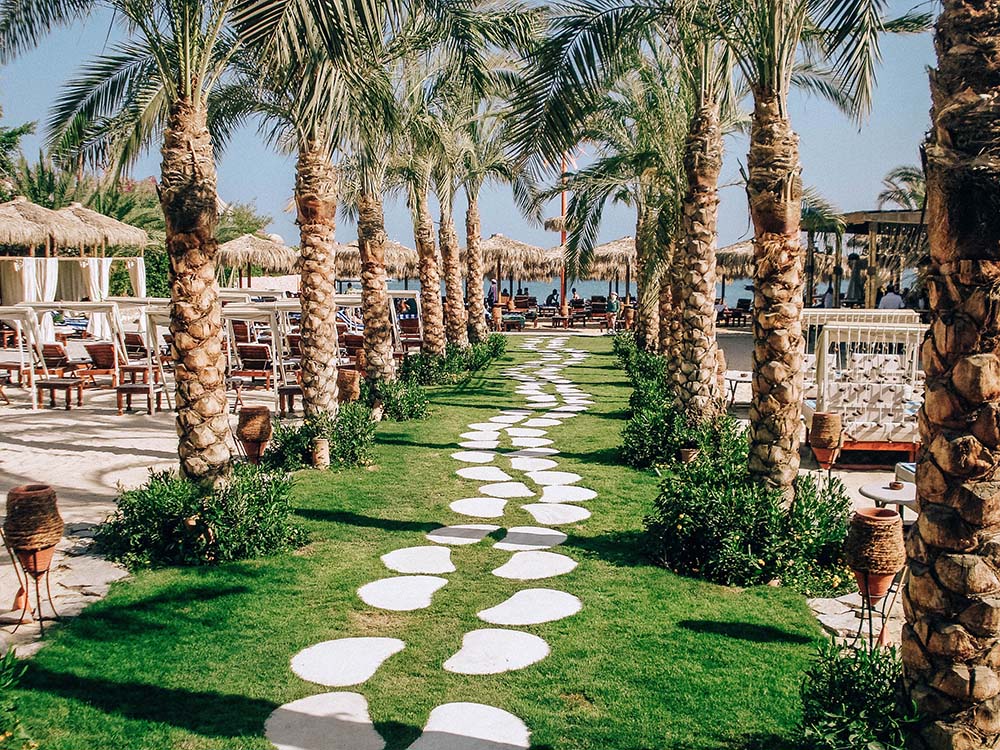 Africa is home to some of the sunniest countries in the world. While the continent features sunny weather and often very warm weather, expats seeking sunshine usually move only to a few more developed countries (for example, there are many South Africa expats).
Some of the sunniest African countries include:
1. Egypt
Egypt is home to some of the sunniest cities in the world. If you're wondering what country gets the most sunlight, Egypt is probably the most accurate answer. The resort town of Marsa Alam gets about 4,000 sunshine hours a year which means virtually guaranteed clear skies every single day of the year.
2. Namibia
Namibia's arid climate gives it very sunny weather all over the country. The capital of the country, Windhoek, gets about 3,600 sunshine hours. Meanwhile, the sunniest city with available data, Keetmanshoop, gets almost 3,900 average hours of sunshine.
3. Sudan
The capital of Sudan, Khartoum, gets over 3,700 sunshine hours a year. The country isn't on the list of any expat, though, lacking proper infrastructure and being one of the poorest in the world.
Other countries in Africa that have some very sunny regions include:
South Africa (despite being developed, many expats moved out due to personal safety issues),
Algeria,
Madagascar,
Kenya.
Sunniest Countries in Asia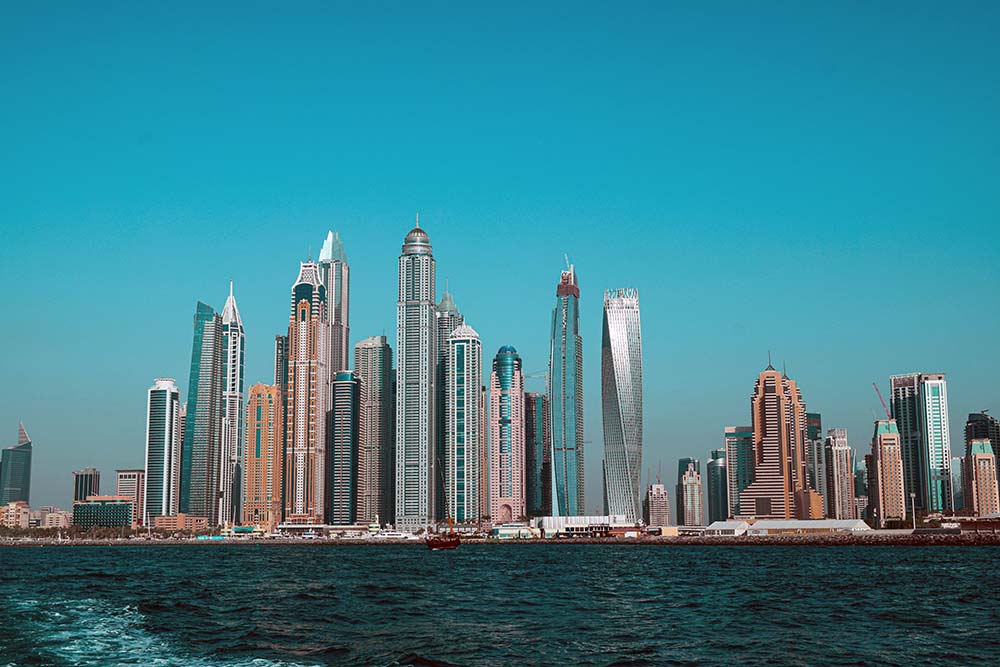 While you won't experience any cold weather in the most popular among tourists parts of Asia (South East Asia), these regions aren't sunny every day due to the tropical climate. The only countries with extremely sunny weather are Middle Eastern countries.
1. United Arab Emirates
Dubai is one of the sunniest big cities in the entire world, enjoying 3,500 sunshine hours a year. Expats living in this metropolis enjoy mild winters but need to face extremely hot summers.
2. Oman
The capital of Oman, Muscat, has a very similar climate to Dubai. You can expect continuous sunshine for virtually the entire year. Like in Dubai, expats see the local climate positively in the winter and less so in the extremely hot summer.
Other countries in Asia close to being sunny all the time include:
Iran,
Pakistan,
Israel,
Saudi Arabia,
Iraq.
Sunniest Countries in Europe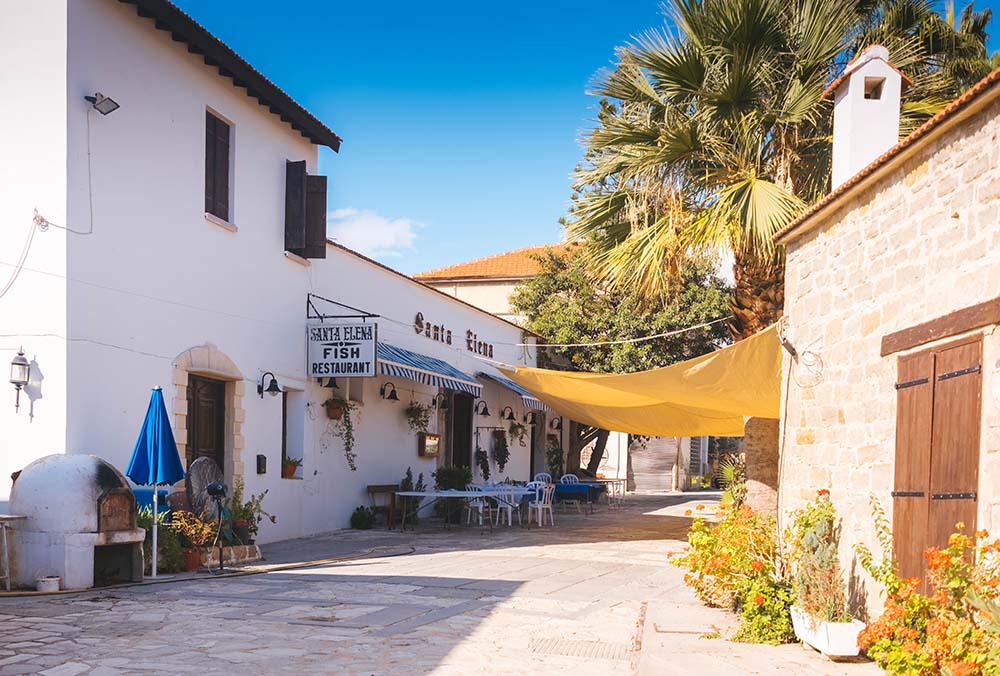 There are no countries in Europe that are always sunny according to my criteria. The closest country would be Cyprus, if we were to consider it as a part of Europe instead of Asia as its geography would dictate.
The sunniest cities in Cyprus like Limassol get about 3,400 sunshine hours a year, with winters being noticeably cloudier. For an average British expat (Cyprus is very popular among them) it's still lovely weather. But nonetheless, being strict about my criteria, it's a little too cloudy in the colder months to be considered sunny all the time.
Other European countries deemed to be sunny, even in their sunniest areas, reach at most 3,000 sunshine hours a year. This includes places like Portugal, Spain (and the Canary Islands), Malta, Italy, and Greece. You may want to read my article Where Is It Warm All Year Round in Europe? for a more detailed look into these places.
That's a lot but you can't expect reliable sunshine almost every day, particularly in the winter. Portugal expats may tell you that it's sunny year round in Faro (deemed the sunniest city in Europe) but it's not so sunny that you can expect clear skies almost every day. Same applies to Spain and other Mediterranean destinations that do get many sunny hours but not as many as other destinations in this article.
Sunniest Countries in North America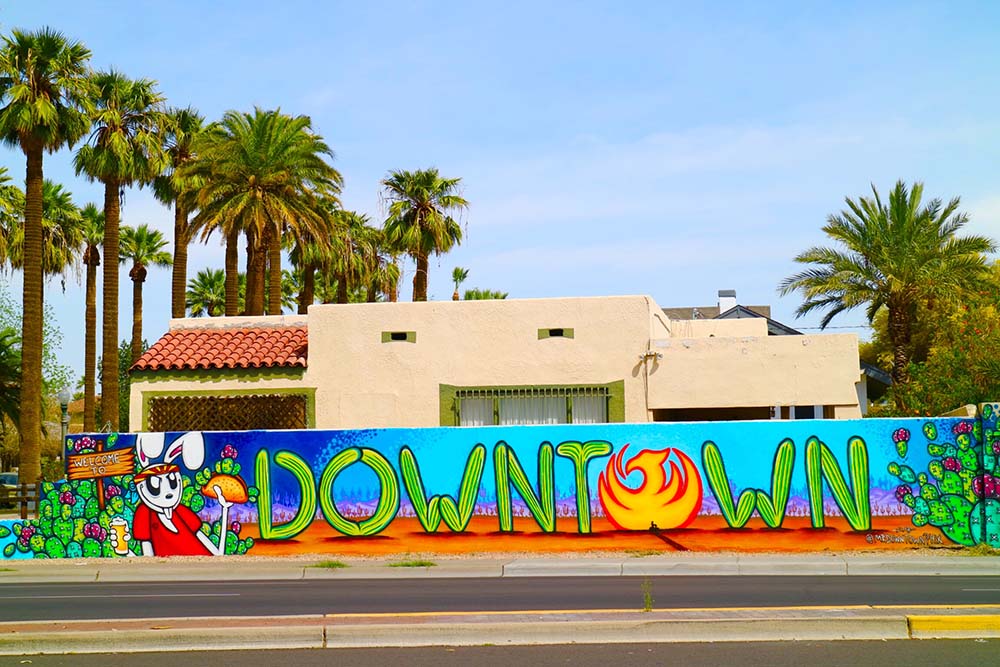 There are two main countries in North America that have regions that are sunny all the time: the United States and Mexico. The expat favorites further south like Costa Rica or Panama have a tropical climate with many more cloudy, rainy days. Again, Costa Rica expats may not agree and say that the country has the best weather in the world. Still, it doesn't fit out criteria as we're after the sunniest places possible.
1. The United States
There are four states with abundant sunshine: Arizona, Nevada, Texas, and California.
In Arizona, Yuma is often considered the sunniest city in the entire world. It records 4,015 sunshine hours a year which means it's sunny pretty much all the time except for just a handful of days. Phoenix follows Yuma with almost 3,900 hours of sun a year. Other places in Arizona also feature good weather if you're after abundant sunshine.
In Nevada, Las Vegas offers the best weather as it's both the warmest and one of the sunniest in the state.
In Texas, the sunniest city is El Paso. It records almost 3,800 hours of sunshine and offers the driest, sunniest climate in the state.
In California, the sunniest cities like Indio and Palm Springs are located in the desert in the Coachella Valley. Out of the biggest cities, Sacramento and Fresno both enjoy 3,500-3,600 hours of sunshine.
2. Mexico
Baja California and Sonora are the sunniest regions of Mexico. Mexicali and San Luis Río Colorado are some of the sunniest and driest cities in Mexico. I couldn't find reliable sunshine hours but for both cities they should be around 3,800-4,000 hours.
Sunniest Countries in South America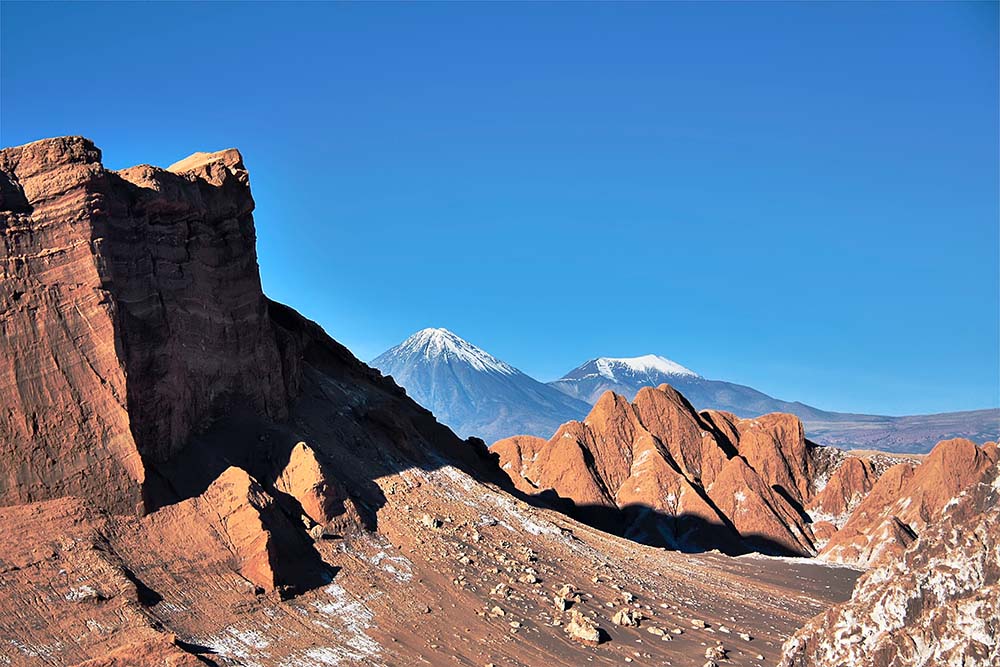 Chile is the only country in South America that has an area that has sun virtually all the time. That area is northern Chile in the Atacama Desert. The sunniest city in this region, Calama, gets over 3,900 sunshine hours a year. The city is one of the top five sunniest cities in the entire world.
Some areas of Peru are close to 3,500 hours. Arequipa in southern Peru gets about 3,333 sunshine hours so there may be areas nearby that reach over 3,500 hours of sunshine a year.
There's also Aruba in the Caribbean Sea that has an arid climate and may come close to 3,500 hours of sunshine a year.
Sunniest Countries in Oceania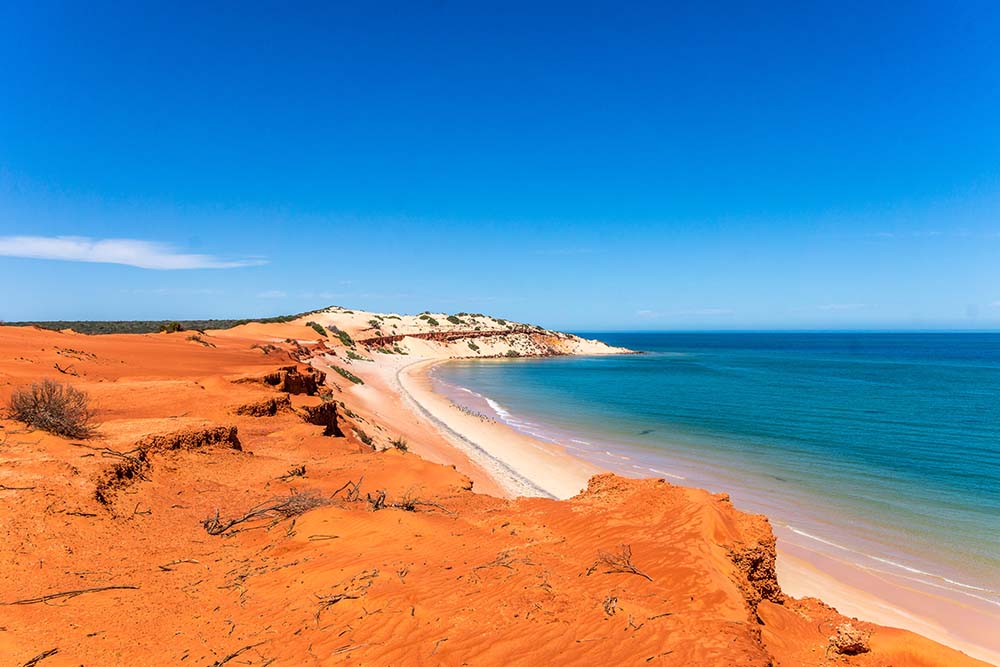 While Oceania is home to many countries with beautiful tropical weather, there's only one country that has places with almost constant sunshine, and that is Australia.
The sunniest regions of Australia are located in:
1. Western Australia
Northern Western Australia is extremely hot and extremely sunny. One of the sunniest cities in this region is Port Hedland which records over 3,600 hours of sunshine a year. It's the sunniest city in Australia and Oceania and one of the sunniest in the world. Another city in the region, Broome, records about 3,500 hours of sunshine a year.
2. Northern Territory
Alice Springs in the Northern Territory gets 3,500 sunshine hours a year. Located deep inland, nearly the same distance from Darwin in the north as from Adelaide in the south, it has a subtropical hot desert climate.
3. South Australia
The mining town of Coober Pedy is one of the sunniest places in Australia, getting about 3,500 hours of sun a year.
We are sorry that this post was not useful for you!
Let us improve this post!
Tell us how we can improve this post?