What City Has the Best Weather in Nevada?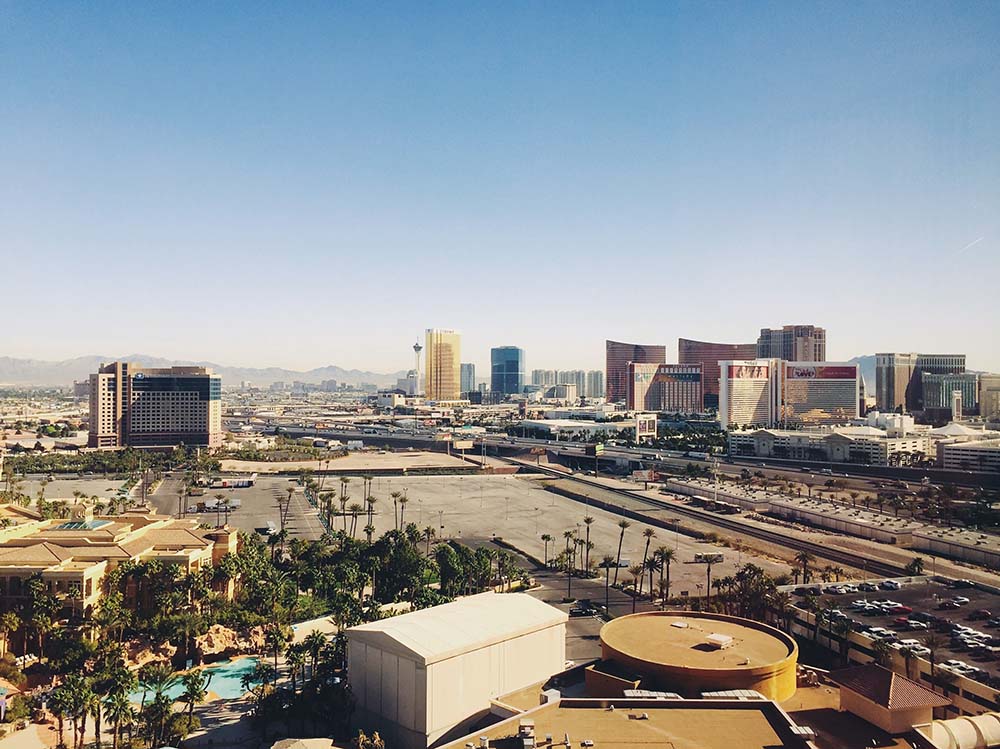 Nevada's endlessly blue skies and high temperatures throughout the year make it one of the most desirable states to move to (no state income tax helps, too). While Las Vegas attracts most new residents, the city's extremely hot climate, with summer temperatures going above 100 °F, is not the right fit for everyone.
What are the other options if you're looking for the best weather in Nevada? Can you enjoy the state's warm climate and sunny days without that much summer heat? What cities offer the mildest climate? What cities offer the hottest? What cities offer the coldest?
In this article you'll discover the best place to live in Nevada for weather depending on the type of climate you prefer.
What City in Nevada Has the Warmest and Sunniest Weather?
According to my ranking of the warmest cities in Nevada in which I ranked 16 cities in Nevada by their average temperature, Las Vegas is by far the warmest city. While some cities get higher summer temperatures, Las Vegas maintains the hottest temperatures year round.
Las Vegas enjoys 3,825 hours of sunshine annually which makes it one of the sunniest cities in the United States. If you want to escape your rainy state in search for as many sunny days as possible, it's hard to do better than Las Vegas or neighboring cities in Clark County.
Due to the summer heat, the best weather in Las Vegas isn't in the summer months. The most comfortable months are between October and April.
Summers bring very hot temperatures reaching 99-105 °F during the day and 76-82 °F at night, meaning there's no respite from hot temperatures at any time.
While Las Vegas doesn't have the hottest summer days in the entire state (Mesquite averages 102-107 °F) and it has low humidity, such weather can still be very uncomfortable to people from other states not used to such heat.
Winters in Las Vegas are pleasant, with temperatures ranging from 57 °F to 63 °F during the day and 40-44 °F at night. Winter is the rainiest time of year. But considering that Nevada is the least rainy state, "rainy weather" there doesn't mean what it means elsewhere. With 4.18 inches of rain per year and a mere 3-4 days in the rainiest months, you won't suddenly stop experiencing sunny days.
For more information on the climate in Las Vegas, read my article on how many sunny days Las Vegas gets per year.
What City in Nevada Has the Mildest Temperatures Year Round?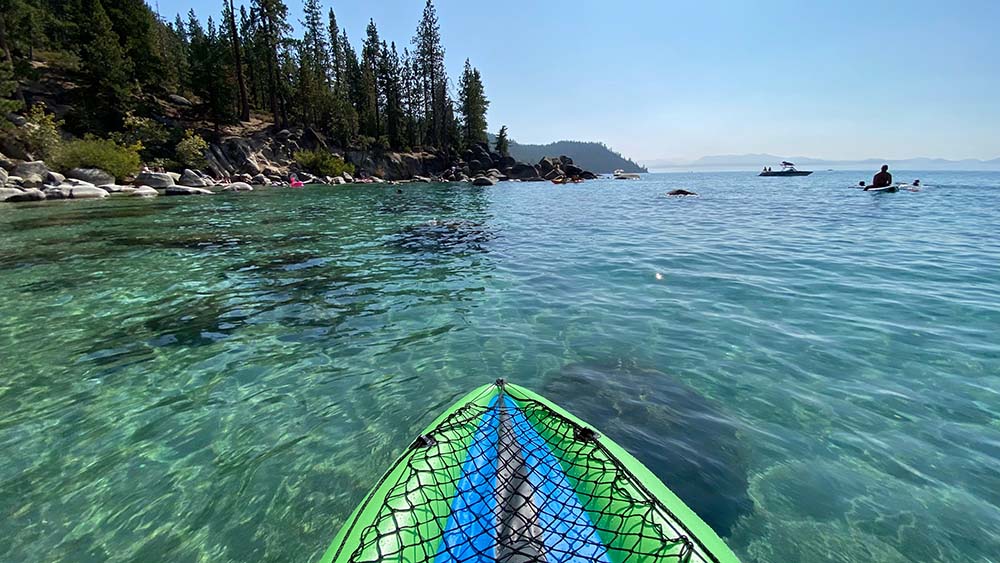 What if you don't want to experience such hot temperatures in Las Vegas but would still want to live in a city with a warm climate?
In such a case, one of the best options may be Carson City near Lake Tahoe. While the city has cooler winters than Las Vegas, with temperatures that go below freezing at night, daytime temperatures are still relatively mild at 45-50 °F. And the rest of the year Carson City is much more pleasant.
In the summer, Carson City records average high temperatures of just 81-90 °F compared to 99-105 °F in Las Vegas. Nights are also noticeably cooler at 65-72 °F compared to 76-82 °F in Las Vegas. Considering that it's dry heat, summers in Carson City may be quite comfortable, and very much so compared to Las Vegas.
This means that Carson City has at most two to three uncomfortable months (the coldest ones). Outside of the period between December and February, the weather is pleasant. In Las Vegas, temperatures between June and September are much hotter, giving it four months of uncomfortable weather.
Carson City does get a couple of days of snow and more rainfall but it does offer a much milder climate than the largest city of Nevada.
What City in Nevada Is the Coldest?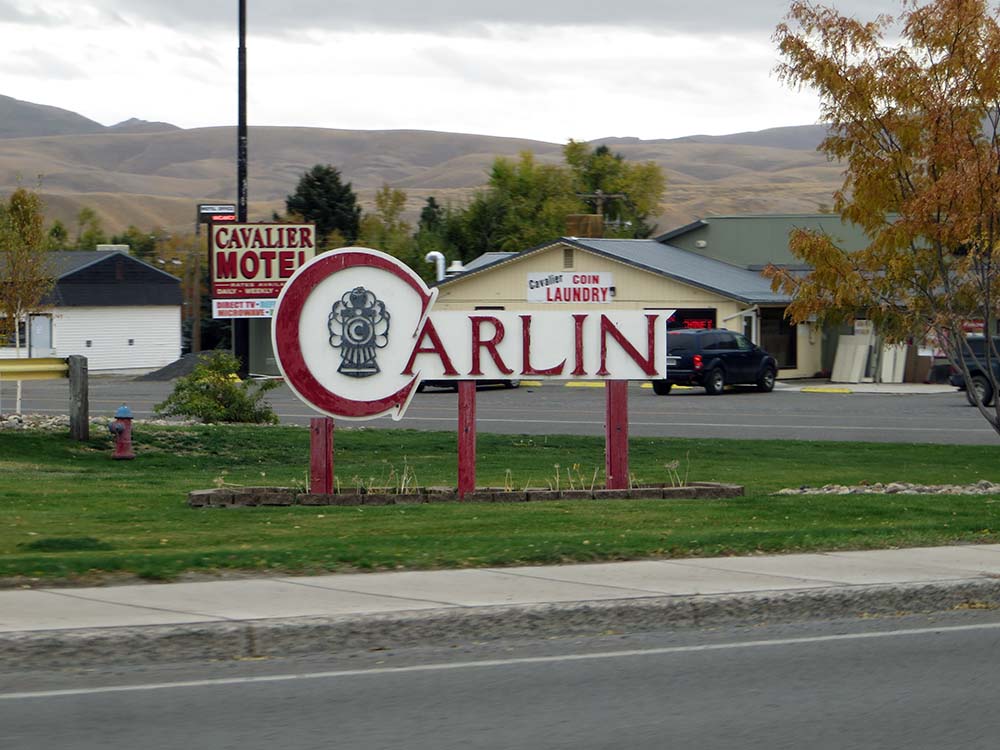 If you want the absolute coldest city in Nevada, look no further than Carlin, a small city in northeast Nevada, 22 miles west of Elko (which is the third coldest city in Nevada).
Carlin has four distinct seasons. In the winter, average daytime temperatures reach 39-43 °F while nights get freezing cold at 10-14 °F. Spring and fall feature mild to crisp weather with temperatures during the day around 50-65 °F and nights still well below freezing.
Summer days are hot but nowhere near Las Vegas hot. Carlin experiences temperatures of 80-91 °F during the day. They drop to very cold for summer months 37-41 °F at night. If you want the coldest weather in the Silver State, you need to be ready for the coldest summer nights, too!
Frequently Asked Questions
What part of Nevada has four seasons?
The coldest cities of Nevada located in northern Nevada like Carlin, Ely, Elko, and Winnemucca have four seasons with low winter temperatures (including snow), crisp transitional seasons, and hot summers.
What part of Nevada gets the least snow?
Las Vegas and Clark County in general gets the least snow annually. The city records only 0.2 snowy days a year (yes, 0.2) with just 0.2 average inches of snow. This means that Las Vegas is virtually snow-free year round.
Does Nevada have good weather?
For most people, Nevada has good weather between October and April. The months between May and September bring very high temperatures that may be uncomfortable to many.
What city has the best weather in northern Nevada?
Reno has the best weather in northern Nevada because it stays relatively warm during the winter. Other cities in northern Nevada can experience quite cold winters, particularly at night.
What city has the best weather year round in Nevada?
Carson City may be the best option. It has relatively mild winters (though much cooler than Las Vegas) but also much more comfortable summers (much cooler than Las Vegas, too). This gives it maybe 2-3 months of potentially unpleasant weather (particularly at night) while the rest of the year is warm and sunny.
We are sorry that this post was not useful for you!
Let us improve this post!
Tell us how we can improve this post?