What City Has the Best Weather in Arizona?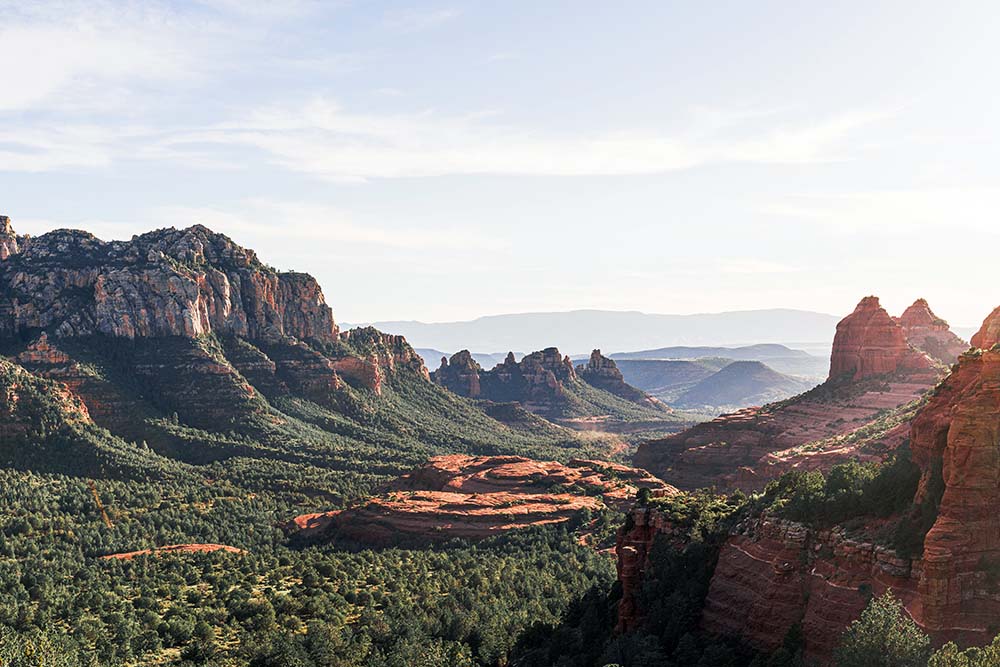 Each year, Arizona's dry heat, warm to hot average temperatures, and consistent sun with little average rainfall throughout the year attract new residents and visitors. The major cities in the Grand Canyon State offer mild temperatures in the winter months and very hot summer months. The state is definitely one of the best states for weather.
But is there any place that marries the best of both worlds: without being too cold in the winter but not too hot in the summer? If you're looking for the best weather in Arizona, do you have to prepare for extremely high temperatures or is there a way to have thermal comfort most of the year? Or what are your best options for hot weather outside of Phoenix? Or what if you want four seasons?
In this article you'll discover a few options for the best place to live in Arizona for weather. I'll offer my suggestions based on a few different preferences.
Where's the Best Weather in Arizona for Warm But Not Overly Hot Temperatures Year Round?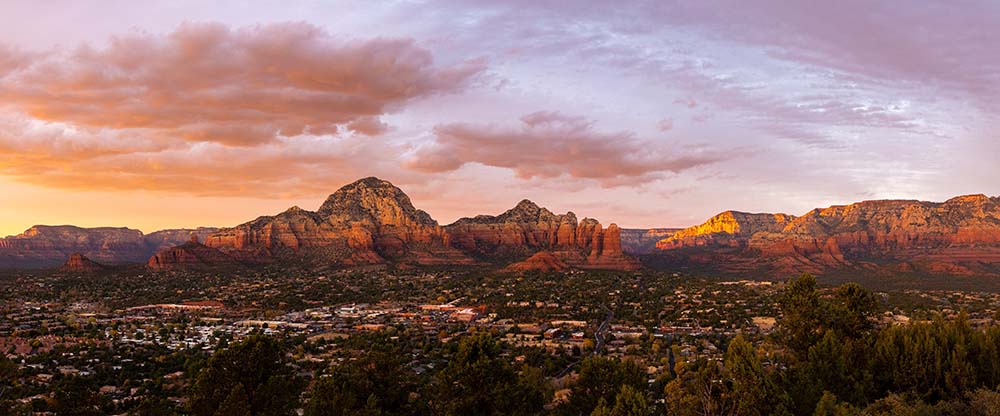 In the hottest cities of Arizona, the average temperature begins to reach uncomfortable levels in May, staying so until October.
Phoenix best represents such typical for Arizona weather. Average temperatures in May already reach 95 °F and go over 106 °F in the hottest month. You have five to six months of unbearable to many weather, with monthly averages higher than record temperatures in many states (comparing Arizona weather averages to places like Illinois or Pennsylvania shows how hot it is).
If extremely hot weather is not your idea of best weather but you still enjoy warm weather, what are your options in Arizona? Here are some cities to consider.
1. Nogales
Nogales is a city of 20,000 in southern Arizona on the Mexican border. Its semi-arid climate is cooler than the true desert one found in Phoenix. But the city still has warm temperatures year round. In the winter months, average high temperatures in Nogales still reach 65-68 °F (but winter nights are cold at just 34-36 °F). Meanwhile, in the summer, daytime temperatures aren't as sweltering hot as they reach on average "only" (for Arizona standards) 92-97 °F.
2. Sierra Vista
Sierra Vista is a city of 45,000 people located southeast of Tucson (for Tucson, read my article "Is Tucson Hotter Than Phoenix?"). The city's cold semi-arid climate gives it colder daytime temperatures than in Nogales, on average reaching 61-65 °F between December and February. But this also means that summer months aren't as hot. On average, the temperatures are between 89-93 °F.
3. Sedona
The small city of Sedona located north of Phoenix is noticeably cooler than Phoenix in the winter months, particularly at night as is the case with all three cities. On an average winter day, you can expect mild weather with an average temperature of about 58-61 °F. But Sedona, due to its average elevation above 4,000 feet, offers much more bearable summer months than Phoenix. While the city still comes with possible intense heat in the hottest months, average temperatures reach at most 96 °F and not 106 °F as in Phoenix.
What Town in Arizona Has the Best Weather Year Round If You Want High Temperatures?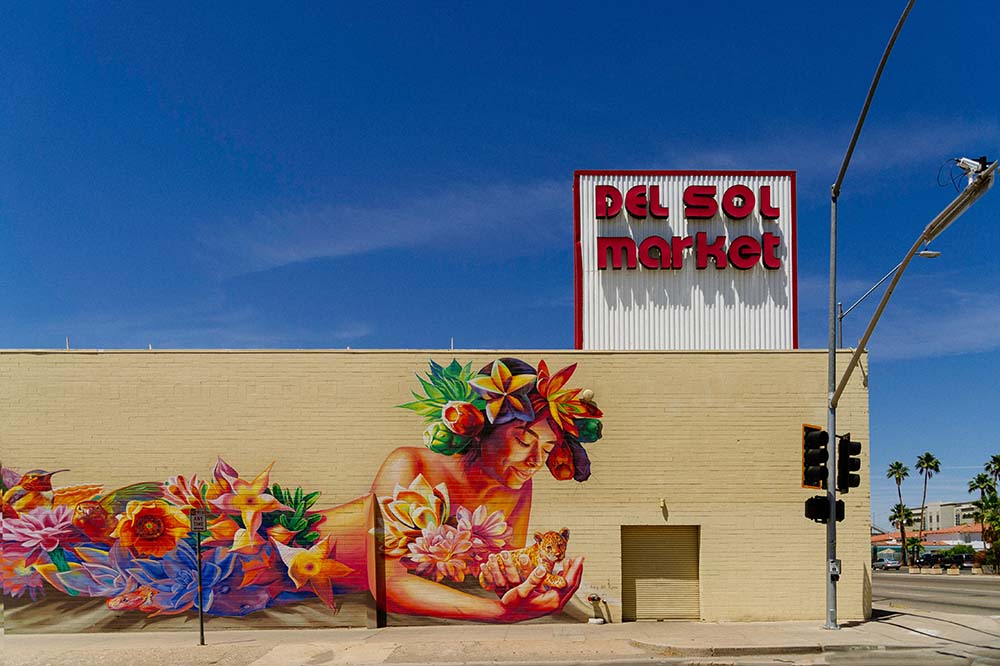 If you want to live in Arizona and enjoy its high temperatures but don't want to live in Phoenix or any big cities, what are your best options? Here are three suggestions.
1. Yuma
Yuma is the hottest and sunniest city in Arizona. Located in the southwestern corner of the state on the border with California, it's a two and a half hours drive from San Diego and less than three hours from Phoenix. Yuma features warm to hot temperatures year round, offering even higher winter temperatures than Phoenix. They reach on average 68-73 °F. Summer temperatures in Yuma are higher than in Phoenix, too.
Yuma is also sunnier than Phoenix, getting 12 days of sun more.
2. Bullhead City
Bullhead City is located on the Colorado River on the border with Nevada. It's just one hour and a half from Las Vegas. The city has cooler nights year round than Phoenix but with higher temperatures during the day. Summers in Bullhead City can be extremely hot, with temperatures climbing to 110 °F in the hottest month. Thankfully, the city has easy access to some bodies of water which may provide brief respite.
3. Lake Havasu City
Lake Havasu City is the fifth warmest city in the Grand Canyon State. Like Bullhead City, it experiences extremely hot summers that are hotter than in Phoenix. Bigger than both Yuma and Bullhead City, it's the most populous city out of the warmest cities in Arizona if we exclude Phoenix and its suburbs. Lake Havasu provides many recreational opportunities and a potential place to cool off (until the water gets super hot, too).
What Area in Arizona Has the Best Weather for Those Who Love Four Seasons?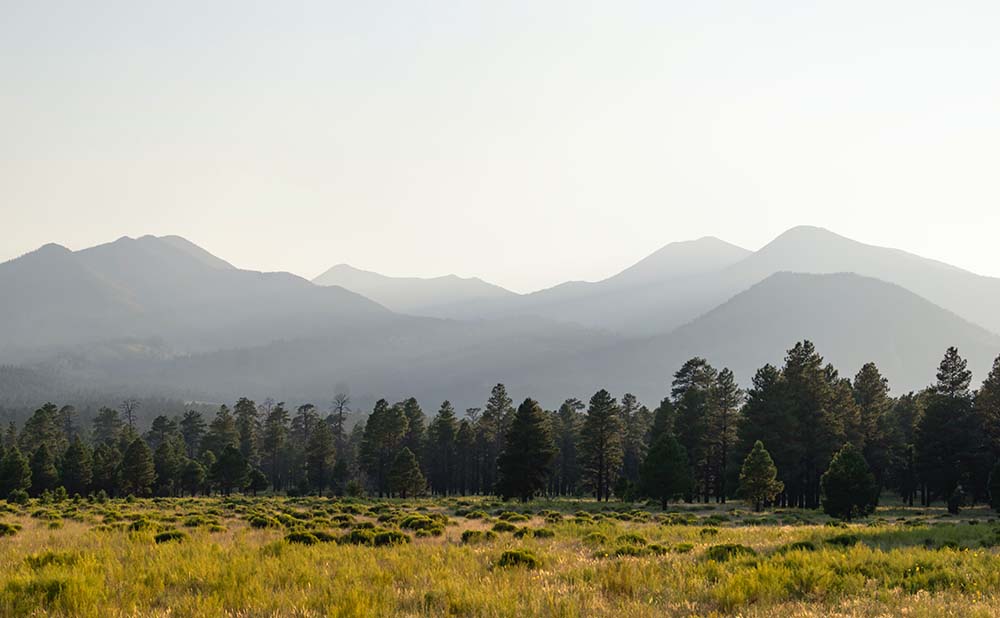 What if you want to move to Arizona but don't want to deal with super hot temperatures and prefer instead four distinct seasons? This may surprise you but Arizona can offer that as well.
I wrote an article on Arizona cities with four seasons in which I feature 10 best options. The three best cities with temperate weather in Arizona include:
1. Flagstaff
Flagstaff has a temperate climate with all four seasons. Winter months bring temperatures of about 43-46 °F during the day (and 17-20 °F at night) while summers are very comfortable at 79-82 °F (and 43-51 °F at night). Nature lovers will definitely enjoy local hiking trails and the city's nearby natural beauty most of the year. Flagstaff is one of the snowiest cities in the United States, making it a perfect place for winter sports enthusiasts. Despite it's cool weather, it still has mostly clear skies most of the year.
2. Pinetop-Lakeside
The popular summer resort of Pinetop-Lakeside in Navajo County has slightly warmer temperatures than Flagstaff but still has four distinct seasons. As a popular destination for Arizonians who want to escape the extreme summer heat, between June and August the town offers a pleasant temperature ranging from 80 °F to 82 °F (and 46-52 °F at night). In the winter months, Pinetop-Lakeside has daytime temperatures of 45-48 °F and average low temperatures of 19-22 °F.
3. Taylor
Taylor is located 25 miles north of Pinetop-Lakeside. It's drier than the previous two cities. It's still a four-season city but with more extreme temperatures in the summer of 87-90 °F during the day and 48-56 °F at night. In the winter, Taylor enjoys much milder temperatures than Flagstaff and Pinetop-Lakeside. During the day, you can expect on average 49-55 °F and at night, 20-23 °F.
Granted, in none of these cases you get particularly mild winters compared to Phoenix but warm summers (instead of boiling hot ones) may make up for it.
As a side note, a tiny community of Greer is cooler than these places, with daytime temperatures reaching only 76 °F in the hottest month and 47 °F at night.
Frequently Asked Questions
What town in Arizona has the best weather year round?
The city of Nogales may best fit the bill as a place that has consistently warm weather year round without going into extreme summer heat. It enjoys winter temperatures during the day of 65-68 °F (34-36 °F at night) and summer temperatures of 92-97 °F (62-67 °F at night).
Where in Arizona is it not too hot?
If you want to avoid temperatures over 90 °F, your best options are four-season cities like Flagstaff, Pinetop-Lakeside, Taylor, Snowflake, or Show Low. All these cities have four distinct seasons without extremely hot summers.
What part of Arizona has the coolest weather?
Flagstaff has by far the coolest weather out of all major cities and towns in Arizona. Winter temperatures reach 43-46 °F during the day and 17-20 °F at night. Summers offer pleasant temperatures at 79-82 °F during the day and 43-51 °F at night.
What is the most comfortable place to live in Arizona?
Climate-wise, Sierra Vista may be the most comfortable place to live in Arizona as it's neither too cold nor too hot. It enjoys mild to warm winters with temperatures during the day of 61-65 °F (nights are cold at 34-37 °F). Meanwhile, on average, the summer temperatures are between 89-93 °F during the day and 63-66 °F at night.
We are sorry that this post was not useful for you!
Let us improve this post!
Tell us how we can improve this post?