What City in Texas Has Weather Like California?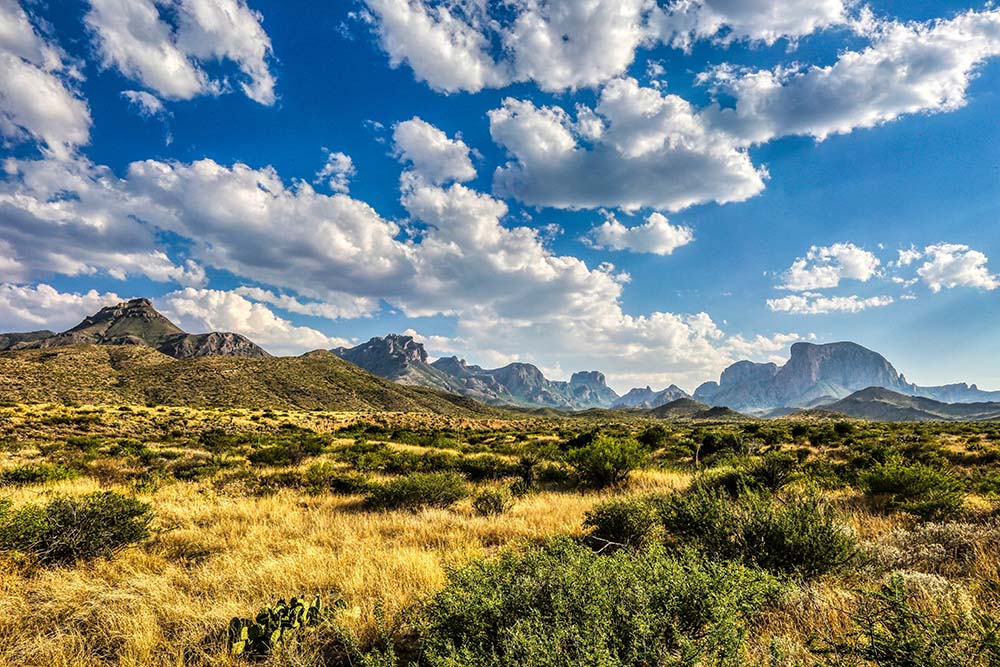 Texas is the most popular state for immigration among people from California. While Texas, similar to California, has warm to hot weather almost year round, Southern California it is not. It doesn't offer the same comfortable temperatures throughout the year. But is there any place in Texas that may resemble general Californian weather? If we were to choose the closest match, what city in Texas has weather like California?
I'm going to define some characteristics of California's climate and then see if we can find them in Texas and if so, where. Of course, because these two states differ so much in climate and geography, we can only find approximate equivalents and not exactly the same Californian weather conditions. Keep in mind that Texas is also subject to frequent tornadoes, tropical cyclones, and catastrophic floods.
What Type of a Climate Are California Residents Looking For in Texas?
When you think of a typical Californian climate, you probably have in mind pleasant year round temperatures without cold winters and excessively hot summers.
While the former can be found in Texas, the latter is impossible. All cities in Texas, including those with the coldest climate, have hot (and humid in many regions) summers. So we can at best pick one or two of the most important characteristics and then find a place in Texas that has them. As for the rest, you'll need to compromise.
What California transplants can find in Texas cities that may remind them of California climate-wise is the following:
No winter or a very mild one. The further south you go, the milder the winter gets until it becomes almost non-existent in Lower Rio Grande Valley. The further north you go, the colder the winter months get. For more on the topic, check out my article on winters in Texas.
No snow or very rare snow. As above, the further south you go (particularly on the Gulf Coast), the lower the risk of snow. The further north you go, the higher the risk of snowfall, more severe weather, and even blizzards.
Sunny weather. The further west you go, the sunnier the weather will be. Cities in Central Texas and North Texas are still sunny but not as sunny as Los Angeles, San Francisco, or San Diego.
Dry weather. As above, the further west you go, the deeper you go into the arid region of the state with lower precipitation and lower humidity. Meanwhile, in East Texas and South Texas, humidity of at least 65% is guaranteed year round.
Some of these climate features are only available in certain parts of the state and preclude other characteristics. For example, you can get a dry, sunny climate in West Texas but winter nights are cold and there may be some snow. Or you can be almost sure there would be no snowfall and winter in Lower Rio Grande Valley but you'll have to deal with humid weather.
This Texas City Has a Climate Like Parts of California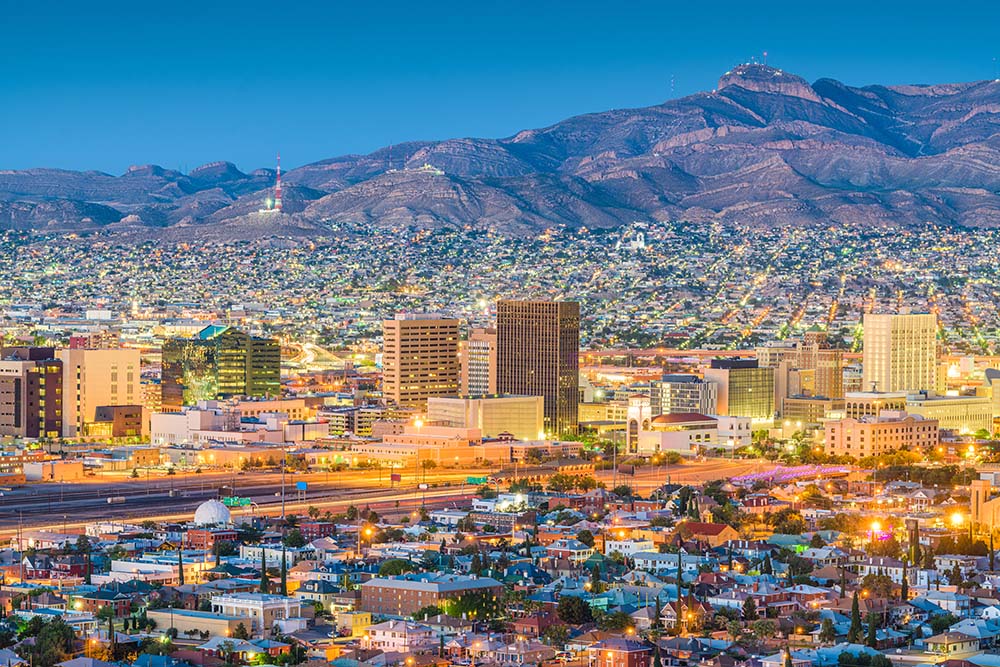 Out of the largest cities in the Lone Star State, El Paso in Far West Texas has a climate that most resembles California. But to be more precise, it doesn't resemble the climate of San Diego, Los Angeles, San Francisco or anywhere in Silicon Valley. Rather, it resembles the climate of semi-arid areas of California like Riverside, Fresno, Visalia, and Bakersfield.
El Paso is one of the sunniest and driest cities not only in Texas but also in the entire United States. It records 3,763 sunshine hours per year which is even more than in Fresno which gets 3,564 sunshine hours. And unlike Fresno, El Paso is very sunny year round, including the winter (while in Fresno you get only half as much sunshine in the winter compared to the summer).
El Paso has similar temperatures particularly to Bakersfield so let's compare these two cities in more detail.
El Paso Compared to Bakersfield
Winters in El Paso bring average high temperatures of 58-64 °F while winters in Bakersfield are between 59-64 °F. Nights in El Paso are colder than in Bakersfield, dropping to 34-39 °F compared to 40-43 °F in Bakersfield. These temperatures are consequently almost identical except for colder nights in El Paso.
In the summer months, Bakersfield may be slightly hotter during the day while El Paso is slightly hotter at night. Average highs in El Paso reach 94-97 °F compared to 92-98 °F in Bakersfield. Average low temperatures are 71-73 °F in the Texas city while they're 65-71 °F in the Californian city.
Bakersfield is less sunny than El Paso as it records 3,321 sunshine hours compared to 3,763 in El Paso. El Paso is slightly more rainy than Bakersfield, though, as it has 48 rainy days compared to 38 in Bakersfield.
Bakersfield also records less rainfall: 6.36 inches per year compared to 8.78 in El Paso. Another difference is that some parts of El Paso may get 2-3 snowy days per year while snow in Bakersfield is very unlikely.
And finally, Bakersfield has dry summers with virtually no rain between June and September while in El Paso these are the rainiest months. Other than that, El Paso is the closest Lone Star State alternative to aforementioned Californian cities (not just Bakersfield but also Fresno, Visalia, and Riverside).
A Populous Area With Slightly Milder Conditions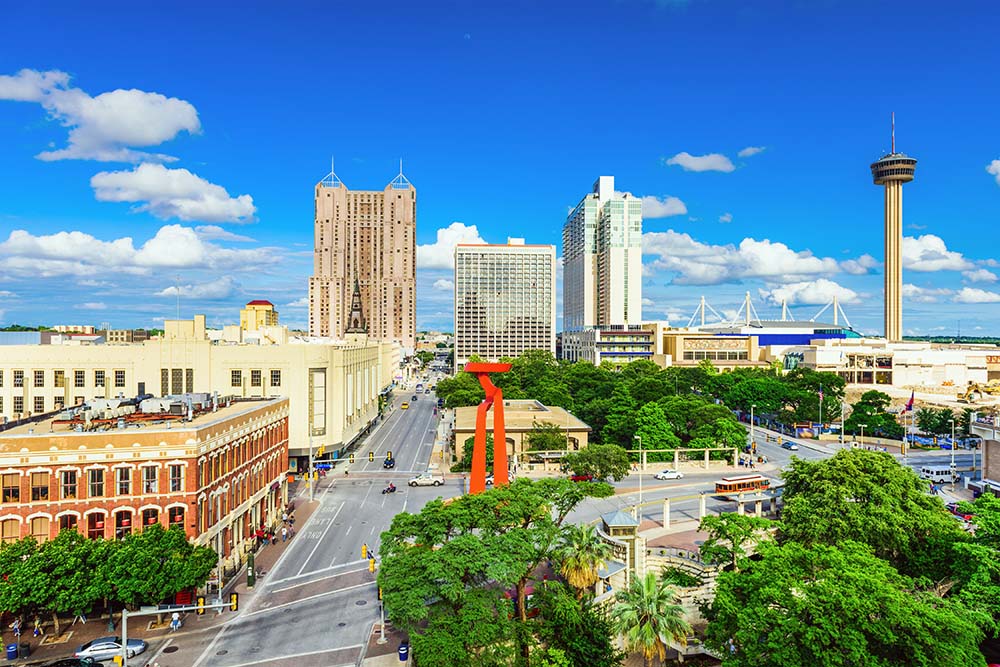 What if you don't want to live in El Paso, a fairly remote area compared to the most populated regions of Texas? Let's investigate where closer to metropolitan areas you can find slightly milder conditions (with lower humidity but still relatively warm winters).
Our search leads us to the Texas Hill Country, also known as Central Texas. The area has a transitional climate from semi-arid to humid subtropical. Major cities located in this area are San Antonio, Austin (Texas favorite among Californians), and Waco.
Out of these, San Antonio is the best city if you're looking to live in a populous area but without the humidity of Houston or colder winters of Dallas.
While Austin has a similar climate, San Antonio offers slightly more favorable weather conditions. In the winter, it's slightly warmer during the day while in the summer it's slightly cooler. Humidity in both cities is almost the same and moderate for Texas standards: around 65-70%.
Why does San Antonio have milder weather conditions than other cities in Texas?
Firstly, it has mild winters with highs between 63-68 °F which are similar to the winter temperatures in many Californian cities. While nights are cooler, temperatures around 41-45 °F aren't that far off from, for example, 47-48 °F in San Francisco. With lower humidity in San Antonio, the nights may actually feel warmer there than in San Francisco.
As for summers, as I mentioned before, you can't have particularly pleasant summers in Texas. They're always hot. San Antonio is no exception.
But with average highs of 92-96 °F and average lows of 73-75 °F, San Antonio is cooler than Austin by about two degrees, cooler than Dallas by about one degree, and about the same as in Houston (but with humidity levels of about 65-70% compared to 75% in Houston).
On average, San Antonio experiences snowfall only about once every four years. With 81 days of rain, it has only 10 more days of rain than San Francisco. The city gets on average 32.38 inches of rainfall per year which is about 10 inches more than in SF. In July and August it gets fewer rainy days (5 per month compared to usual 7 per month).
The city receives 2,629 sunshine hours per year which is a few hundred fewer hours than in major Californian cities. But as I also said before, we can't have everything. You need to decide what's more important to you. If you want more sunshine, you need to choose a city in West Texas which is less populated and has a more extreme climate with colder winter nights and hotter summer days.
Which Major Cities in Texas Have a Climate Most Similar to California?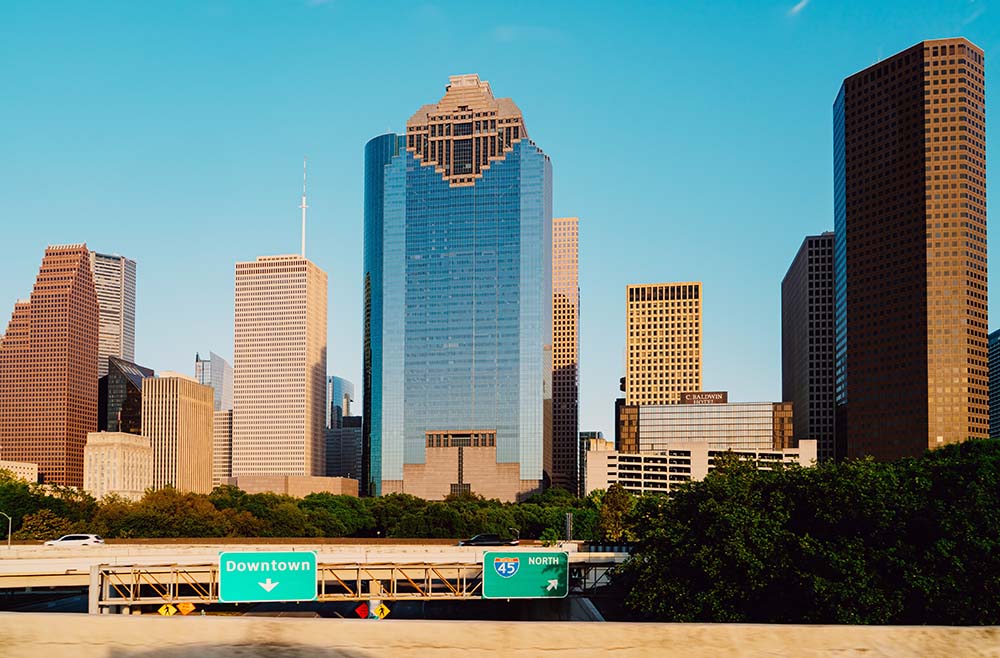 We've already discussed that the best cities with a climate most similar to California are El Paso and San Antonio. Now, what if you want more options but only among the largest cities in Texas? Let's see if there are any other contenders. The ten largest cities in Texas are:
Houston,
San Antonio,
Dallas,
Austin,
Forth Worth,
El Paso,
Arlington,
Corpus Christi,
Plano,
Lubbock.
Because we can count Dallas, Forth Worth, Arlington, and Plano as one huge metropolitan area that has largely the same climate, let's add three more cities that aren't a part of the Dallas–Fort Worth metroplex. We can add Laredo, Amarillo, and Brownsville. So in the end, our list of the 10 major urban areas in Texas is as follows:
Houston,
San Antonio,
Dallas–Fort Worth metroplex,
Austin,
El Paso,
Corpus Christi,
Lubbock,
Laredo,
Amarillo,
Brownsville.
Apart from Brownsville, all these cities have at least 200,000 residents. Out of these most populous cities in Texas, which one has the closest weather patterns to California? Let's briefly asses each city one by one:
Houston
The only thing Houston has in common with California is that it has mild winters. Otherwise, it's very humid year round, is moderately sunny (slightly less sunny than San Antonio) and has over 100 days of consistent and abundant rain year round (over three times more precipitation than in Los Angeles).
With so many aspects of the city's climate that are so different, it's hard to say that it resembles Californian weather patterns.
San Antonio
We've already discussed San Antonio. It fits some of the boxes (mild winters, lower humidity, less rainy) while not being able to fit others (very sunny weather).
Overall, we can say that it somewhat resembles California.
DFW Metroplex
Dallas does have some characteristics of California. It's the sunniest major city in this part of the state, with sunshine hours reaching 2,850 (not far from California's 3000-3200 sunshine hours in its major cities). It still has relatively mild winters with similar temperatures to El Paso. Its average relative humidity is 60-65%. It also has drier and cooler summers than Houston and almost the same number of rainy days as San Antonio.
But Dallas deals with severe weather in the winter more often. Freezing rain and ice are a possibility. There may be some snow accumulation, too. The aspects of its climate are decidedly not California-like. Dallas is also hotter in the summer than San Antonio.
Because of the colder winters, Dallas doesn't resemble California much.
Austin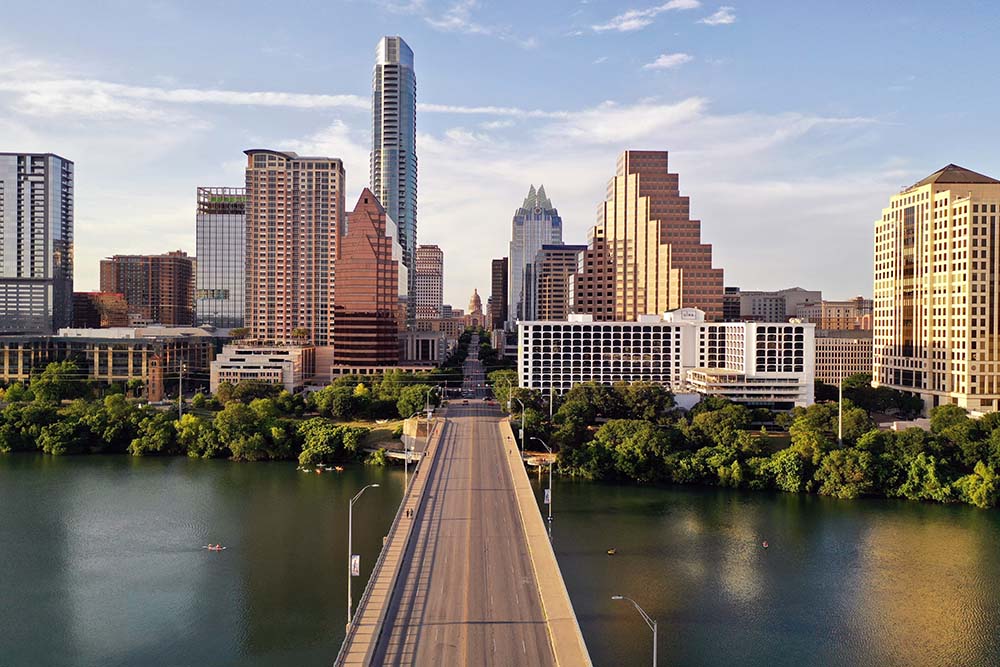 Austin is similar to San Antonio except it has slightly hotter summers and slightly cooler winter days. Overall, the fourth largest city of Texas is still one of the best places with a climate resembling some aspects of California.
El Paso
We've already discussed El Paso in great detail. With its sunny, dry climate it's the closest "pure" alternative to Californian cities with a semi-arid climate.
Corpus Christi
Corpus Christi is warm to hot year round. Winters are as warm as they are in downtown Los Angeles. The aspect of the city's climate that makes it very different from California is high humidity. The average relative humidity in Corpus Christi is always at least around 75% and climbs to 80% in the most humid months.
The oppressive muggy feeling is pretty much a guarantee year round in Corpus Christi, making it very different from California's typical climate.
Lubbock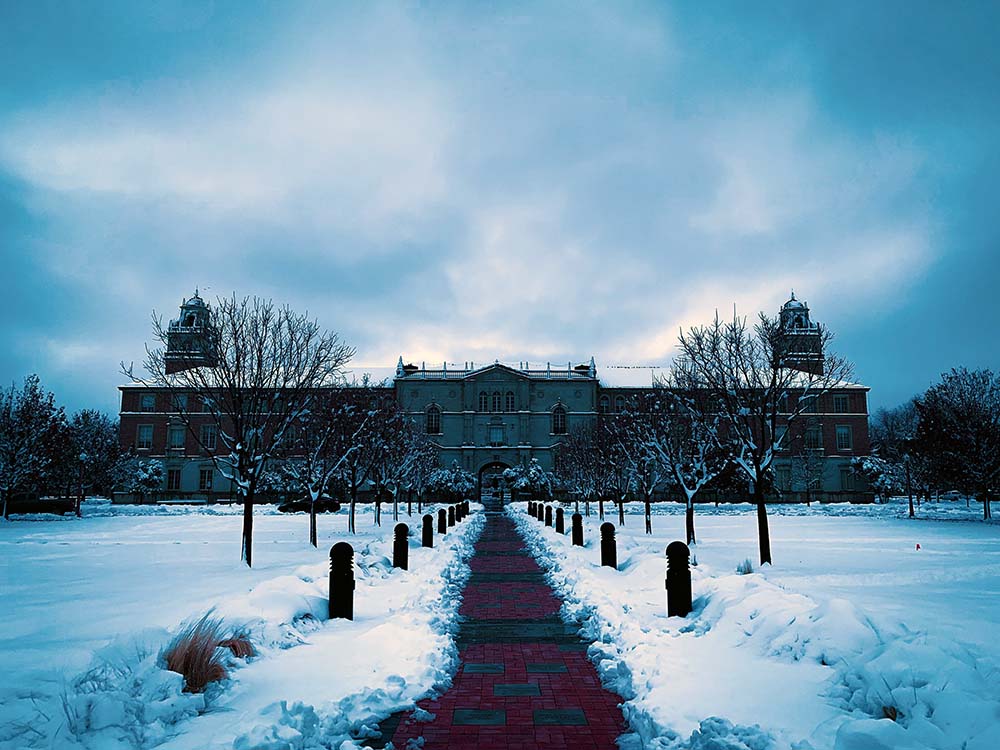 Lubbock has a semi-arid climate, albeit a cold one. While it shares its dry weather with California (the average relative humidity is around 56%), the city is notorious for bad weather in the winter and some of the windiest conditions in the entire United States.
Lubbock records average winter temperatures of 55-60 °F during the day which may be a little cold for Californian standards apart from San Francisco. The problem isn't daytime temperatures but nighttime temperatures, though. All three winter months in Lubbock have average low temperatures below freezing. This means that frost and icy conditions are frequent. Snow can also cause issues, potentially also as a blizzard.
Lubbock thus doesn't have much in common with California climate-wise.
Laredo
Like El Paso, Laredo has a semi-arid climate. It gets over twice as much rainfall and 12 more rainy days.
It has a warmer climate than El Paso, with daytime temperatures in the winter climbing to 68-74 °F and nighttime temperatures of 47-52 °F. In the summer, though, Laredo gets very hot, with average highs of 99-101 °F and lows around 76-77 °F.
Its temperatures (both in the winter and in the summer) can be compared to Palm Springs or Indio in California but its precipitation (almost 20 inches of rainfall per year and 60 days of rain a year) is 4-6 times higher than in the desert cities.
Either way, Laredo does have a climate similar to some areas of California.
Amarillo
Amarillo is the coldest city in Texas. If you're looking for the best weather in the state, Amarillo isn't a good choice unless you're looking for colder weather and cooler summers. Winters in Amarillo can be brutal, with tough road conditions and lots of snow (17 inches per year). Amarillo has nighttime temperatures well below freezing all three winters months.
There are three aspects of Amarillo's climate that are better than in other parts of Texas, though. It's relatively dry year round, with the average relative humidity reaching 56%. It's also surprisingly sunny despite its cold weather, recording 3,296 sunshine hours which is slightly more than in Los Angeles. Lastly, Amarillo has some of the coolest summers in the state. They're still hot, reaching 90-93 °F during the day. But nights are much cooler than in every other major city, dropping to pleasant 62-66 °F.
Despite these advantages, Amarillo still doesn't have weather like California because its winters are too long and too severe.
Brownsville
Due to the city's location on the Gulf Coast at the southernmost tip of Texas, the city has a humid subtropical climate with elements of a tropical savanna climate. Brownsville thus has high humidity year round, usually around 76%. As one of the warmest cities in Texas, winters in Brownsville are pretty much non-existent. Snow is almost unheard of, freezing temperatures are very rare, and it's almost always hot.
Brownsville is a good match for California residents who want to avoid winters and snow at all costs. With 2,712 hours of sunshine a year, it's slightly sunnier than other major cities apart from the Dallas-Forth Worth metroplex and cities in West Texas.
Alas, its extreme humidity is decidedly not California-like.
To sum up, among the major cities, the ones that have most characteristics of California include:
San Antonio,
Austin,
El Paso,
Laredo.
You may also want to read my article on whether Texas is hotter than California.
Further Reading
If you want to learn more about the climate of Texas, here are other articles on the website:
We are sorry that this post was not useful for you!
Let us improve this post!
Tell us how we can improve this post?