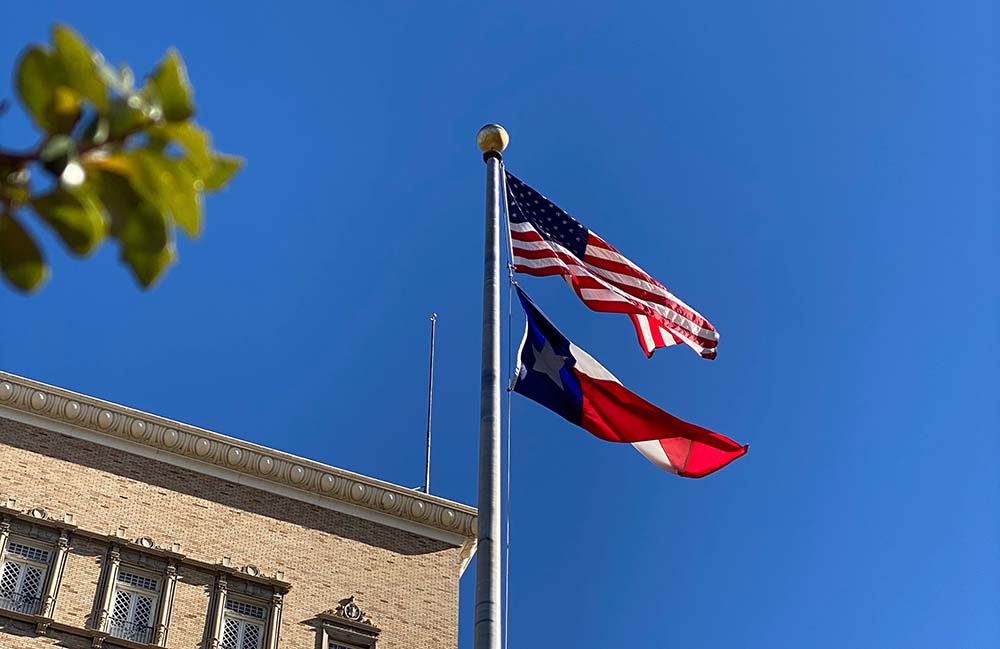 Many people move to Texas because of mild temperatures in the winter and the state's long, hot summer months. But what if you also want as many sunny days as possible? Where in the Lone Star State can you find most sunlight? In this article I'll share with you the sunniest cities in Texas.
Because only the largest cities have weather stations that register sunshine data, I was able to find only 14 cities in the state with such information. But together, the cities cover all the most populated areas of the state and provide a rough estimate for how sunny the nearby areas are as well.
The article is based on climate data from the NOAA (National Oceanic and Atmospheric Administration) and Hong Kong Observatory (for Abilene where the NOAA data was missing).
14 Major Cities in Texas Ranked by Sunshine Hours
Here are 14 major Texas cities along with the number of sunshine hours they record each year. To calculate how often sun shines in a given place I divided the number of annual sunshine hours by the total number of daylight hours in a year.
1. El Paso — 3,762.5 annual sunshine hours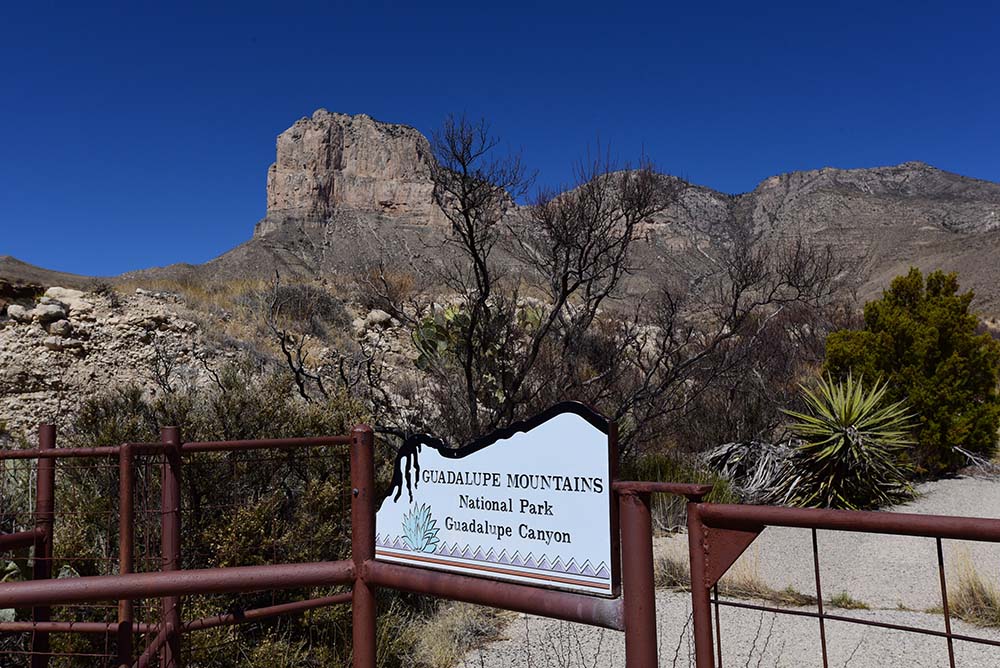 By far the sunniest city in Texas is El Paso, sometimes referred to as "The Sun City." Due to its semi-arid climate, El Paso, like other cities in West Texas, has dry and sunny weather year round. It gets only 48 days of rain a year.
Sun in El Paso shines 85% of the time. El Paso is not only the sunniest city in Texas but also one of the sunniest cities in the United States.
To put this number into perspective, the sunniest city in the country (and one of the sunniest in the world) is Yuma, Arizona, with 4,015.3 sunshine hours. El Paso is not that far behind it, with only 250 fewer hours of sunshine. It also has about 100 fewer hours of sunshine than Phoenix, Arizona and Las Vegas, Nevada.
El Paso is not the warmest city in the state, though as it has a relatively low average temperature compared to Gulf Coast cities that have consistent heat year round.
2. Amarillo — 3,296.2 annual sunshine hours
Amarillo is the coldest major city in Texas and one of the very few cities in the state that have distinct seasons (distinct for Texas, as explained in my article Does Texas Have 4 Seasons?).
As the largest city in the Texas Panhandle, Amarillo is the region's hub. Despite a very low compared to other cities average temperature, Amarillo still enjoys plenty of sunny days. With almost 3,300 sunshine hours, Amarillo sees sun 75% of the time.
While winter months can still bring warm temperatures, the area is infamous for its unstable weather with massive temperature changes. One day you may be enjoying sunny weather in a t-shirt and shorts while the next day you may be holed up at home with a blizzard raging outside.
3. Odessa — 3,241 annual sunshine hours
Odessa is another West Texas city on the list. Like El Paso, Odessa enjoys dry and sunny weather most of the year. It has slightly cooler temperatures and records more precipitation inches a year.
Odessa has about 500 fewer hours of sunshine a year than El Paso. It's noticeably less sunny in the winter. Sun shines 65-69% of the time between December and February compared to 79-85% of the time in El Paso. Year round, sun shines 74% of the time.
4. Lubbock — 3,196.6 annual sunshine hours
Lubbock is the second coldest city in Texas after Amarillo. Like Amarillo, it's known for its unpredictable, tough weather.
While it offers some of the coolest winters in the state, it's still much sunnier than much warmer cities on the Gulf Coast. Sun shines 73% of the time. As a fun fact, Lubbock's number of annual sunshine hours puts it ahead of San Diego's 3,054 and only 60 hours behind 3,254 sunshine hours in Los Angeles.
5. Abilene — 3,150 annual sunshine hours
Abilene lies right on the edge of a humid subtropical climate, with areas west of the city being semi-arid and areas east of the city being humid subtropical.
The city's number of sunshine hours is decidedly more in the semi-arid category than humid subtropical, though and so are the city's cool for Texas winters. Sun in Abilene shines about 72% of the time.
6. Dallas — 2,849.7 annual sunshine hours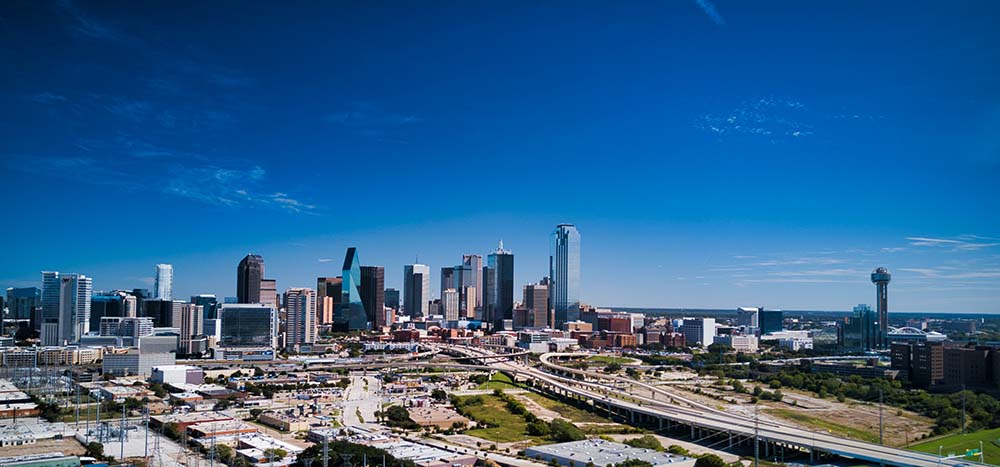 Leaving the western part of the state, we now cross into the humid subtropical region of Texas. Out of the major cities in this part of the state, Dallas leads with about 2,850 sunshine hours a year (about 232 sunny days). That translates to the weather being sunny 65% of the time.
If you prefer a wetter climate but would still like as many sunny days as possible, then Dallas along with Fort Worth are your best options. Dallas is also cooler than Houston in the summer, which provides slightly more comfortable weather conditions.
7. Fort Worth — 2,834.5 annual sunshine hours
Fort Worth, along with other cities forming the Dallas–Fort Worth metroplex, is an alternative to Dallas if you want sunny but not arid weather. While the average number of sunny days may slightly change, all cities in the area should have relatively similar weather conditions.
8. Brownsville — 2,712.3 annual sunshine hours
If you aren't satisfied with mild winters and want properly warm winters, Brownsville is one of the best choices for you. With no single month with average daytime temperatures below 70 °F, the city is almost always warm or hot. Add to that high humidity year round and you have a great place for those who absolutely despise cold weather (as covered in my article on winters in Texas, McAllen is slightly warmer, though).
Due to its location on the Gulf Coast, close to the Tropic of Cancer and the edge of a semi-arid climate, Brownsville's climate is unique. While classified as humid subtropical, Brownsville has elements of a tropical savanna climate that is found in Key West, Florida. Expect sun about 62% of the time in Brownsville.
9. Galveston — 2,699 annual sunshine hours
Galveston enjoys a sunnier climate than Houston. With over 120 hours of sunshine more, Galveston is particularly sunnier in the summer. Year round, Galveston receives sunshine about 62% of the time.
Similar to Brownsville, Galveston is very humid with a very high heat index in the summer.
10. Austin — 2,643.7 annual sunshine hours
Austin is the sunniest major city in the Hill Country. It records sun about 60% of the time.
While you're still going to get plenty of sunny days, Austin is noticeably less sunny even than Dallas. It's particularly visible in the winter months when Austin gets sun 48-54% of the time compared to 56-58% in Dallas. And compared to El Paso we may say that Austin is only moderately sunny.
11. Corpus Christi — 2,636.3 annual sunshine hours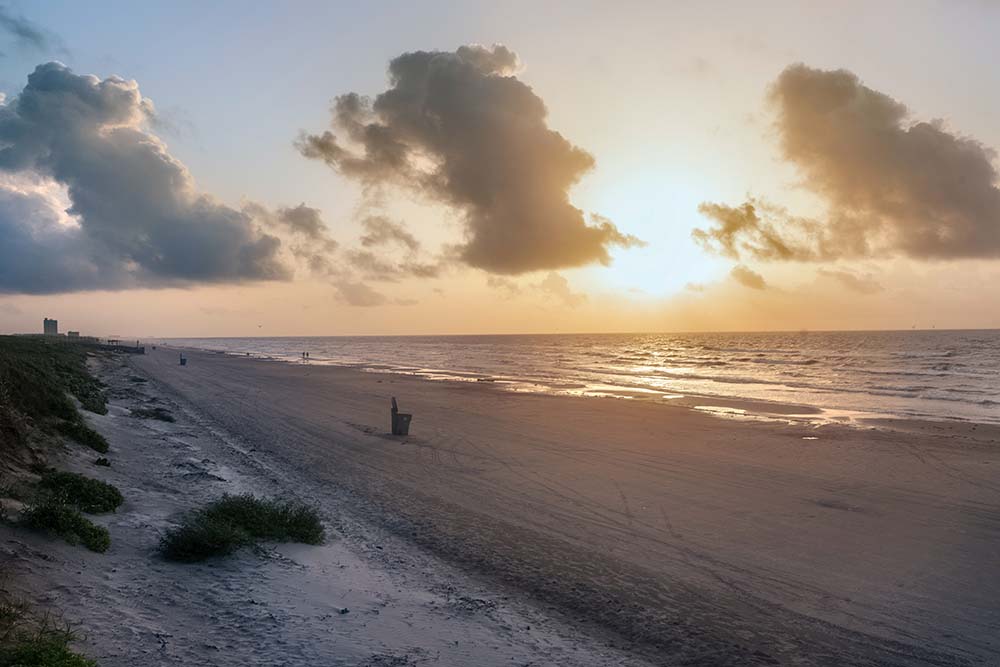 Corpus Christi, like other cities on the Gulf Coast, is a humid city. Because it's located in the southern part of the state, it enjoys warm winters. But those winters are much less sunny than in the previously covered cities.
Between December and February sun shines only 42-50% of the time. This means that in December and January cloudy weather is more prevalent than sunny skies. Year round, Corpus Christi receives sunny days about 60% of the time.
12. San Antonio — 2,629.2 annual sunshine hours
San Antonio has slightly less sunny weather than Austin. But the difference is just 24 hours.
In my article on cities in Texas with weather like California I judged San Antonio to have a climate most similar to California outside of West Texas (though the climate is still very different, as explained in that article).
13. Port Arthur — 2,590 annual sunshine hours
Port Arthur is one of the most humid cities in the contiguous United States. With average relative humidity at 78.4% and over 80% in the summer, the city isn't a particularly good destination for those who don't tolerate muggy conditions. The city also has one of the lowest number of sunshine hours in the state, getting sun about 59% of the time.
14. Houston — 2,577.9 annual sunshine hours
The largest city in Texas closes this ranking with almost 1,200 fewer sunshine hours than El Paso. Houston may have mild winters but other aspects of its climate place it behind other major cities. Houston has some of the most unpleasant summers in Texas.
Houston is about as sunny as New York City (which gets 2,534.7 sunshine hours), Baltimore (with 2,581.7 sunshine hours), and Washington, D.C. (which gets 2,527.7 sunshine hours). Sun shines about 59% of the time but only 44-50% of the time in the winter.
We are sorry that this post was not useful for you!
Let us improve this post!
Tell us how we can improve this post?