What's the Coolest Place in Texas?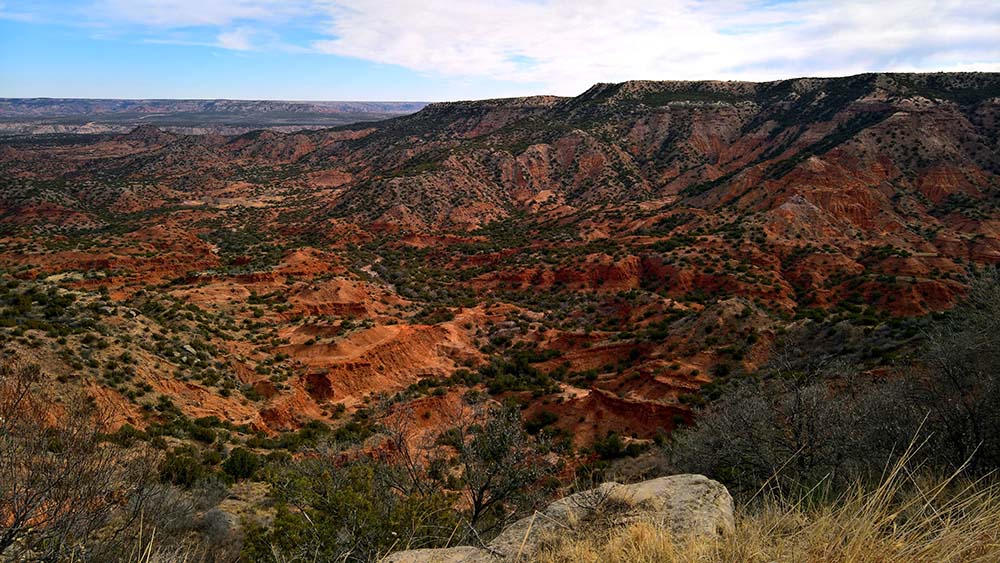 What's the coolest place in Texas year round? Which one is the coolest in the summer? What's the coldest place in the Lone Star State in the winter? Out of the major Texas cities, which offer the best weather for those who don't do well in high temperatures? These are some of the questions I'm about to answer.
All Texas climate data used in this article comes from the National Weather Service. I'll start by focusing on the largest cities in Texas first and later look for the absolute coolest place in Texas, regardless of how many people live there.
The Coldest Major City in Texas Year Round
Out of the 50 largest cities in Texas I covered in my article on the warmest cities in the state, Amarillo is by far the coldest city.
Its yearly mean temperature (that takes into account average high temperatures and average low temperatures) is 58.7 °F which is almost three degrees Fahrenheit lower than in the second coldest major city, Lubbock.
Compared to other large cities, Amarillo has much cooler temperatures. Take a look at the comparison:
Houston's yearly mean temperature is 70.5 °F. This means Houston is almost 12 degrees warmer.
San Antonio's yearly mean temperature is 69.6 °F. This means San Antonio is almost 11 degrees warmer.
Dallas's yearly mean temperature is 68 °F. This means Dallas is over 9 degrees warmer.
El Paso's yearly mean temperature is 66.2 °F. This means El Paso is 7.5 degrees warmer.
Forth Worth's yearly mean temperature is 65.85 °F. This means Fort Worth is over 7 degrees warmer.
Odessa's yearly mean temperature is 65.55 °F. This means Odessa is almost 7 degrees warmer.
Texarkana's yearly mean temperature is 64 °F. This means Texarkana is over 5 degrees warmer.
The Coolest City to Avoid Hot Texas Summers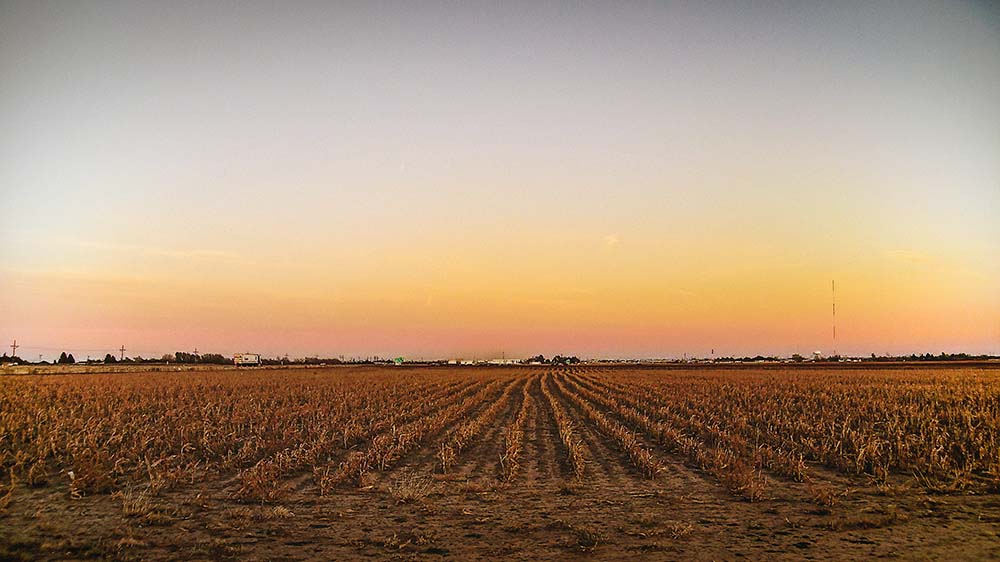 Meteorologists define summer as months between June and August though in Texas summer may last between May and October. Which city has the shortest and coolest summers in the state?
Out of the major Texas cities, there's one that has noticeably cooler summers. Yet again, it's Amarillo.
Now, despite having the coolest summers out of the major cities, it doesn't mean that Amarillo has mild summer temperatures like San Diego or San Francisco. Far from it. We're still talking about Texas. (Speaking of California, I published an article on cities in Texas with weather like California. I also compared Texas climate to California).
Amarillo still records average high temperatures of 90-93 °F between June and August. But the difference between Amarillo and other Texas cities is that Amarillo has much more pleasant average low temperatures.
In this cooler Texas city, temperatures range from 62 °F in June to 66 °F in July, the hottest month of the year. This means that unlike in other Texas cities, Amarillo actually offers some respite from the hot weather.
True, temperatures in the summer still climb very high during the day but nights and early mornings can be pleasant. Compare Amarillo's average low temperatures of 62-66 °F to some other cities in the Lone Star State and the difference is huge:
Houston: 74-76 °F
San Antonio: 73-75 °F
Dallas: 74-78 °F
El Paso: 71-73 °F
Brownsville: 77-78 °F
Then there's also Amarillo's semi-arid climate with lower humidity. In the summer months, average relative humidity is around 56-58% which is much lower than 75% in Houston, 60-65% in Dallas, and 65-69% in Dallas. Lower humidity makes the heat index feel cooler.
Some of the coolest summers in the state are the reason why Amarillo has one of the best climates in Texas for people who prefer milder weather.
I wrote an article on typical weather in Texas in the summer: How Hot Does Texas Get?
The Coldest Texas City in the Winter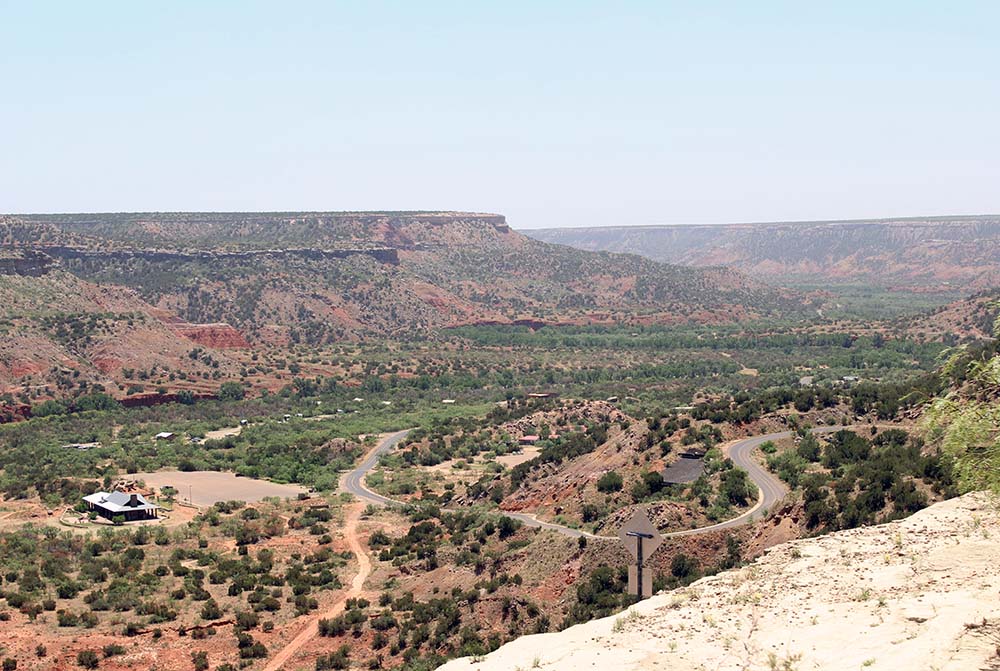 Okay, no surprise here. Apart from having the coolest summers, Amarillo is also the coldest Texas city in the winter.
As I explained in more detail in my article "What Are Winters Like in Texas?" Amarillo is much colder than other major cities in Texas (except for Lubbock which is still a little warmer).
While daytime temperatures in Amarillo may still reach fifties and perhaps even sixties, temperatures drop below freezing at night and early mornings can be very cold.
Average low temperatures are between 25-28 °F which is very low for Texas. Compare these temperatures with the average low temperatures in the following cities to see how much colder Amarillo is in the winter:
Houston: 44-48 °F
San Antonio: 41-45 °F
Dallas: 38-42 °F
El Paso: 34-39 °F
Brownsville: 53-57 °F
Amarillo is also the only major city with almost guaranteed snowfall each winter. Because it gets 11.1 snowy days on average and 17.2 snowfall inches per year, you may experience all four distinct seasons there which is not the case in most of the state.
Again, because we're talking about Texas, Amarillo can still have very warm winter days with temperatures climbing over 70 °F. But on average, if you want the coolest weather in Texas, go to Amarillo.
The Coldest Inhabited Place in Texas
So far I've only focused on the largest cities. But there are less populated areas of Texas that come with even cooler temperatures than Amarillo.
If you want even cooler summers and colder winters, your best bet is the small town of Stratford located in the northern part of the Texas Panhandle about 15 miles from the border with Oklahoma. With only 2,000 people calling Stratford home, it's a tiny town even compared to Amarillo.
Stratford is noticeably colder than Amarillo. Here's how its seasons compare to Amarillo:
Average high temperatures in the winter reach 48-52 °F compared to 52-56 °F in Amarillo. Average low temperatures in the winter drop to 20-22 °F compared to 25-28 °F in Amarillo. Winters are thus much colder in Stratford, potentially with extremely low temperatures.
Average high temperatures in the summer reach 87-92 °F compared to 90-93 °F in Amarillo. Average low temperatures in the summer drop to 58-63 °F compared to 62-66 °F in Amarillo. Summers are thus noticeably cooler, too.
If you don't like high temperatures, Stratford has only four months with average daytime temperatures above 80 °F. This is very little compared to, for example, seven months above 80 °F in Houston, let alone nine such months in Brownsville.
An Uninhabited Place in Texas With the Coolest Summers and Coldest Winters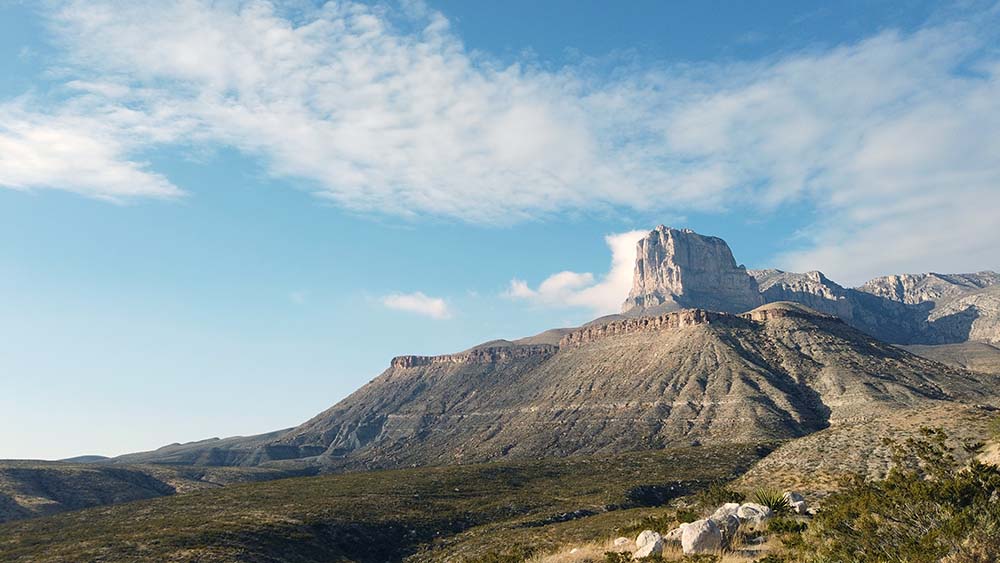 The highest point in Texas is Guadalupe Peak at an elevation of 8,751 ft above sea level. Guadalupe Peak is the coldest uninhabited place in Texas.
While I couldn't find exact climate data for the peak, I could find average temperatures recorded at Pine Springs area (where Guadalupe Mountains National Park's visitor center is located) at an elevation of nearly 5,700 ft above sea level.
In the winter, the area records 54-56 °F during the day and 32-34 °F at night. In the summer, the area records 84-88 °F during the day and 62-64 °F at night.
The National Park Service states that mountain peaks are 5–10 degrees cooler during the day and 0-5 degrees cooler at night than the Pine Springs area. Given that Guadalupe Peak is the tallest peak, we can assume that it's 10 degrees cooler during the day and 5 degrees cooler at night.
So if you were to climb to the top of Guadalupe Peak in the winter (not recommended), you'd experience 44-46 °F during the day and 27-29 °F at night. The peak's daytime temperatures are thus colder than in Stratford while nights are colder in Stratford. But given the frequent strong winds between November and March (often above 30 mph, with gusts ranging from 50 to 80 mph), we may argue that with windchill, Guadalupe Peak would feel colder.
No such doubt applies in the summer. Guadalupe Peak records approximately 74-78 °F during the day and 57-59 °F at night. Daytime temperatures in particular are much cooler than in Stratford. Overall, such low summer temperatures are unique for Texas.
Even the park's visitor center has cooler summers (during the day) than Stratford. So, if you'd like to cool off, a drive to Guadalupe Mountains National Park (10 hours from Houston, 8 hours from Dallas, 7 hours from San Antonio, and only 2 from El Paso) may be an option even if you aren't planning to hike big mountains.
We are sorry that this post was not useful for you!
Let us improve this post!
Tell us how we can improve this post?