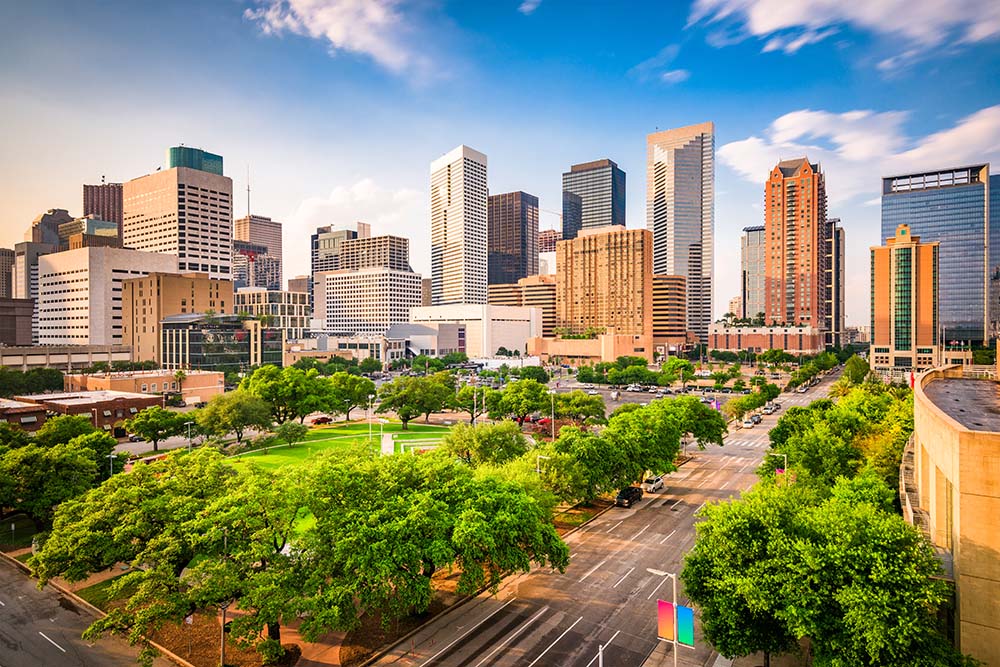 Barring winter nights, average temperatures in Texas are warm to hot year round in most parts of the state. The summer heat brings infamously high temperatures with high levels of humidity. How hot does Texas get in these months? Compared to other states in the US, does Texas have above average temperatures in the summer?
I'm going to share with you what kind of temperatures you may expect in the Lone Star State in the hottest months. First, I'll give a general overview of the climate. Later in the article I'll cover specific major cities of the state.
All climate data in this article comes from the National Oceanic and Atmospheric Administration (NOAA), mostly from weather stations located at major airports near the covered cities. This means that downtown areas may be even hotter due to the urban island heat effect (dense concentrations of buildings trap heat).
How Hot is Texas in the Summer?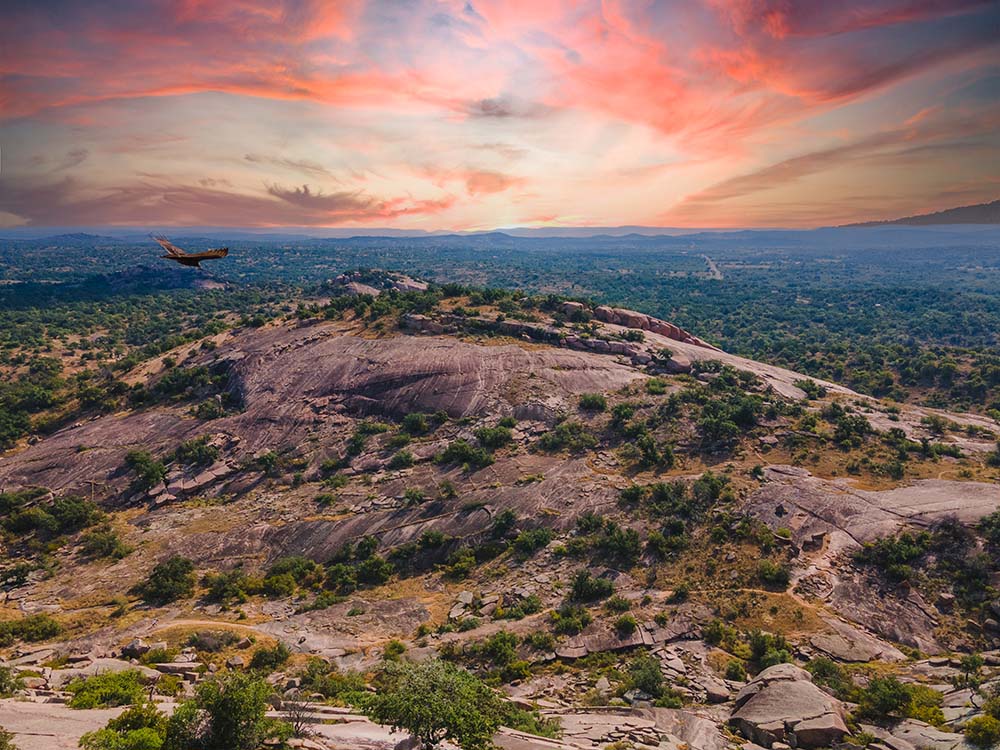 Texas is always hot in the summer. Average high temperatures reach 90-95 °F and often even go above 95 °F in most cities in Texas.
On the hottest days, temperatures can go over 100 °F. On record hot days, temperatures can even cross 110 °F.
Combined with high humidity of 70%+ found in most cities from South Texas through Central Texas all the way to North Texas, these are very challenging weather conditions for those who don't tolerate heat well.
Unlike California, Nevada, New Mexico, or even Arizona, there's not even a single city in Texas that isn't super hot during the day in the summer. Even the coldest major city in Texas, Amarillo, still sees average temperatures above 90 °F that may even climb over 100 °F on the hottest days.
Compared to other states, these temperatures are extremely high. All the aforementioned states have areas with average high temperatures below 85-90 °F. Even Arizona, a state known for its extreme heat that's hard to bear even in the early summer, has cities with much more pleasant weather (like Flagstaff, Pinetop-Lakeside and other four-season Arizona cities).
Most cities in Texas are also very sunny in the summer. Even Houston, the least sunny city out of the major cities in Texas, receives sunshine about 66-68% of the time in the summer. And that sun is particularly strong in the southern part of the state which is close to the Tropic of Cancer. For example, the UV index in Brownsville in July reaches 12 in June (anything above 11 stands for extreme risk).
If you add up high temperatures, high humidity, and plenty of sunshine, the result is extreme heat which necessitates the constant use of air conditioning. Unlike in California, outdoor activities in the summer are nearly impossible in Texas. Texas on average is even hotter in the summer than Florida.
You Won't Have Cooler Daytime Temperatures But May Have Cooler Nights
While there are small areas of the state with cooler weather, inhabited places with cooler summers are primarily cooler at night and in the morning.
For example, Amarillo records average low temperatures of 66 °F in the hottest month while in Houston that's 76 °F and in Brownsvile it's 78 °F.
Amarillo thus provides some respite from hot summer weather but only during the coolest part of the day. At midday, even with much lower humidity than in Houston or Brownsville, it's still super hot.
Lubbock, the second coldest city in Texas, records about 69 °F at night. This is still much cooler than in Houston and Brownsville, possibly allowing to sleep without air conditioning.
Seek a Semi-Arid Climate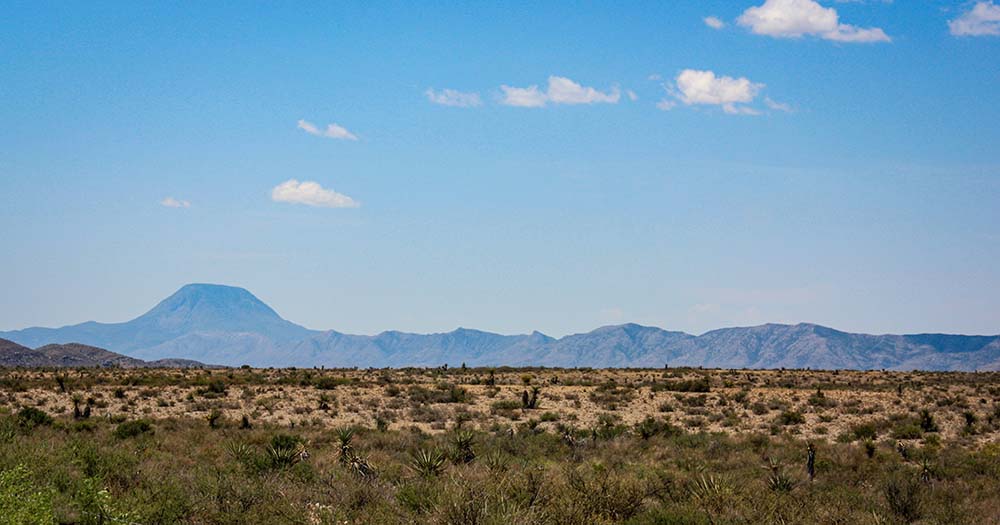 If you prefer cooler summers, it's best to live in West Texas or the Texas Panhandle with a semi-arid climate. With lower humidity, cities located in this region like El Paso, Amarillo, Lubbock, or Odessa offer more comfortable conditions. They aren't the best choices in the winter, though as they're noticeably cooler then.
Because these cities have very low average annual rainfall, they mostly have sunny weather. But while the sun is still extremely strong, dry heat doesn't feel as oppressive as humid, sticky weather found in South Texas in or near the coastal areas.
According to the Heat Index Calculator provided by the National Weather Service, 93 °F with 53% humidity (the average in Amarillo in July) feels like 102.5 °F to your body. 96 °F and 44% average relative humidity in El Paso in July feels like 103.4 °F. Now let's compare that to a few more humid cities in July:
Dallas: the average temperature in July is 97 °F with 60% humidity. It feels like 119.3 °F which is almost 20 degrees hotter than in Amarillo and El Paso.
San Antonio: the average temperature in July is 96 °F with 65% humidity. It feels like 121 °F which is almost 20 degrees hotter than in Amarillo and El Paso.
Houston: the average temperature in July is 95 °F with 75% humidity. It feels like 128 °F which is 25 degrees hotter than in Amarillo and El Paso.
The difference in thermal sensation is staggering. Cities in the western part of the state and the panhandle feel much cooler than the rest of the state, even with the same average high temperatures.
How Hot Does the Hottest Place in Texas Get?
Big Bend National park has a hot arid climate with some of the most extreme temperatures recorded in the state.
On average, Castolon in Big Bend National Park records temperatures of 102-104 °F during the summer months. Average lows, the place being a desert, drop to relatively mild 75 °F, though.
On the hottest days, temperatures may climb all the way to hellish 109-113 °F while the coolest nights may feature temperatures of 66-68 °F.
Now let's see what temperatures and humidity you may expect in some major Texas cities.
How Hot Does Houston, TX Get?
Houston has one of the most challenging summer conditions in the Lone Star State. It's extremely hot and extremely humid.
Average temperatures range from 92 to 95 °F during the day and 74 to 76 °F at night. With average relative humidity around 75%, the thermal sensation is more like 115-130 °F. If you aren't used to such heat, Houston in the summer will be unbearable to you.
On the hottest days, Houston may record temperatures climbing to 101 °F. Along with extreme humidity, these are sauna-like conditions where you don't want to spend even a few minutes outside.
The highest temperature ever recorded in Houston was 109 °F.
How Hot Does San Antonio, TX Get?
San Antonio is less humid than Houston. While it has similar summer temperatures: highs of 92-95 °F and lows of 73-75 °F, the weather feels slightly less muggy due to average relative humidity between 65-69%.
On the hottest days San Antonio may record temperatures of 102 °F. The record high temperature is 111 °F.
While still very hot, San Antonio is a more comfortable large city alternative to Houston. The San Antonio River Walk with its Venice-like "canals" may provide slightly cooler weather. It has its own micro-climate with temperatures that are 5-7 degrees cooler during the summer.
How Hot Does Dallas, TX Get?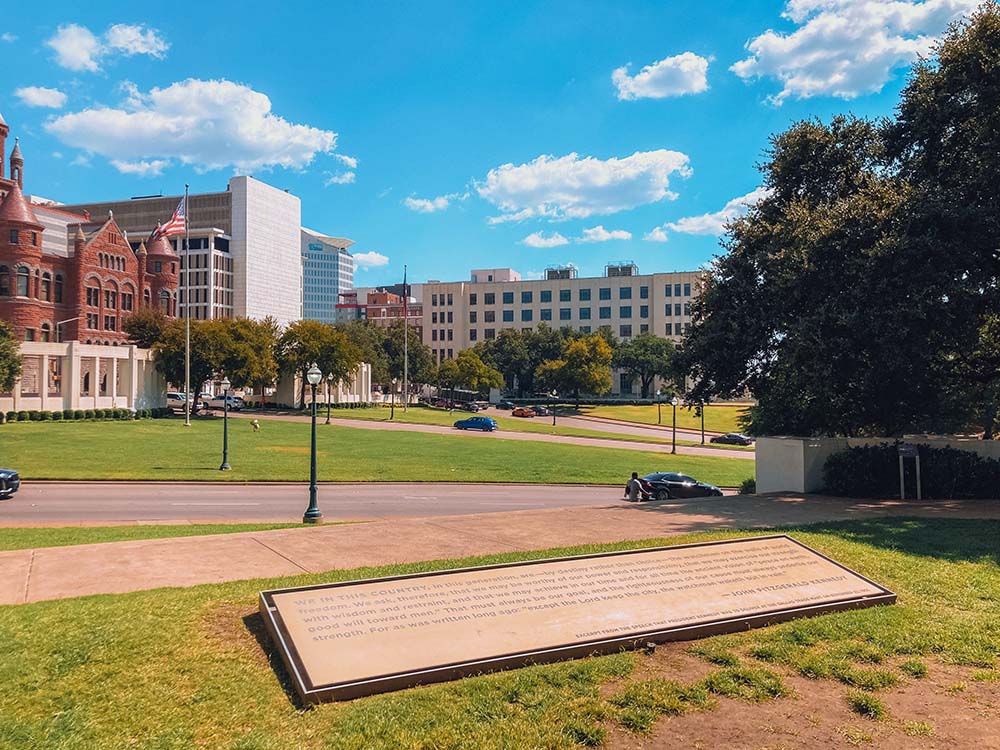 Average temperatures in Dallas in the summer are higher than in Houston and San Antonio. They're between 93-97 °F during the day and 74-78 °F at night. Thankfully, Dallas is less humid. It records average relative humidity around 60-66%. This results in a little bit more pleasant weather than in Houston, even if the temperatures are slightly higher.
The hottest days in Dallas can bring temperatures of 104 °F while the highest temperature ever recorded in Dallas was 112 °F. Dallas is sunnier than other Texas cities outside of West Texas and the Texas Panhandle which means sunnier weather and increased heat.
Forth Worth is a little cooler than Dallas and so are cities further north in Northern Texas (like Wichita Falls).
How Hot Does Austin, TX Get?
Austin has slightly hotter weather conditions than San Antonio. The average temperatures in the summer range from 93 to 98 °F. Average temperatures at night are between 73-75 °F. Average relative humidity between June and August is 64-70%.
Mean maximums in Austin reach 104 °F while record high temperatures reached 112 °F.
Barton Springs Pool, a three acre pool fed from underground springs with an average water temperature of 68-70 °F, is a perfect place to cool off during the hottest days.
How Hot Does El Paso, TX Get?
El Paso has very high daytime temperatures of 94-97 °F. But the average low temperature is relatively mild for Texas standards, between 71-73 °F. The hottest days can bring extreme heat with temperatures of 106 °F. The record high temperature in El Paso is 114 °F.
Given the city's semi-arid climate, its average annual precipitation is very low, resulting in many sunny days. With sun shining 81-90% of the time in the summer months, don't count on clouds cooling off the weather. What you can count on, though, is much lower humidity.
El Paso records average relative humidity between 30-48% in the summer months. As I mentioned before, this translates into a much cooler thermal sensation compared to cities on or near the Gulf Coast. El Paso is the only city in Texas which has weather like in parts of California.
How Hot Does Amarillo, TX Get?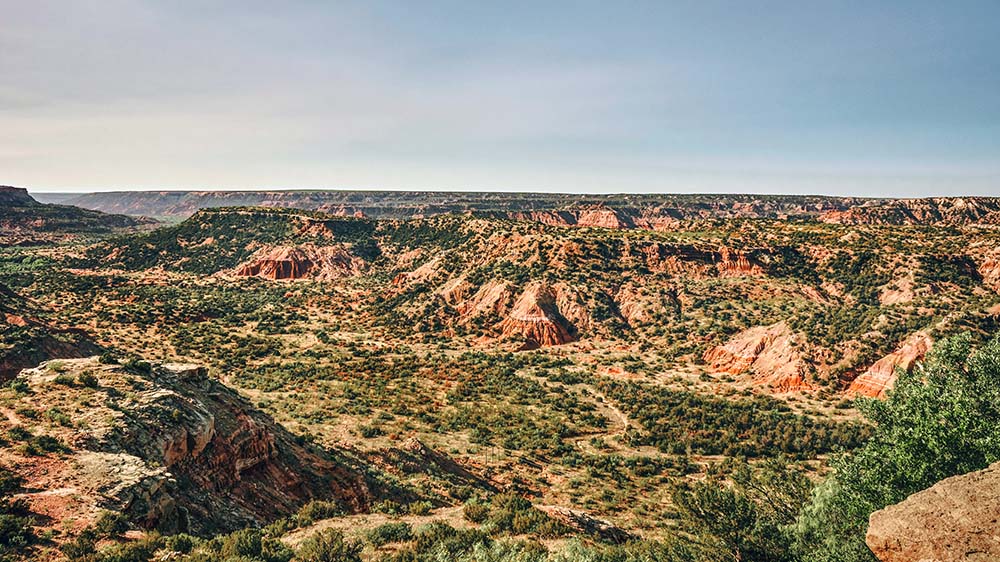 Amarillo is the coldest major city in Texas. Don't expect it to be pleasantly mild, though. Average daytime temperatures are still between 90-93 °F and the hottest days climb to 100 °F. Amarillo has mostly clear skies as it has a semi-arid climate with sun shining 78-80% of the time in the summer months.
What makes Amarillo "cold" are its average low temperatures. Ranging from 62 °F in the coolest summer month to 66 °F in the warmest month, these temperatures are up to 10 degrees lower than in other cities in Texas.
Another thing that makes Amarillo cooler is its lower average relative humidity which ranges from 53% to 58% in the summer months. While more humid than in El Paso, it's still relatively dry compared to cities in the southern and eastern part of the state.
Temperature-wise and humidity-wise, Amarillo is the best place in Texas for those who prefer cooler weather.
How Hot Does Brownsville, TX Get?
Because of its consistent year round hot weather, Brownsville is the second hottest city in Texas after McAllen (for which I couldn't find official humidity data).
Average summer temperatures in Brownsville are between 94-96 °F, with average lows of 77-78 °F. The city has a very humid climate with average relative humidity between 73-75%.
Brownsville doesn't have such extreme mean maximums as previous cities. On the hottest days temperatures go to 99 °F while the record high temperature recorded in Brownsville was 106 °F. Still, considering very high humidity, Brownsville isn't a good fit for those who don't tolerate extreme heat well. The only relief is the proximity of beaches on the Gulf Coast.
We are sorry that this post was not useful for you!
Let us improve this post!
Tell us how we can improve this post?