What's the Best Warm Country in Europe?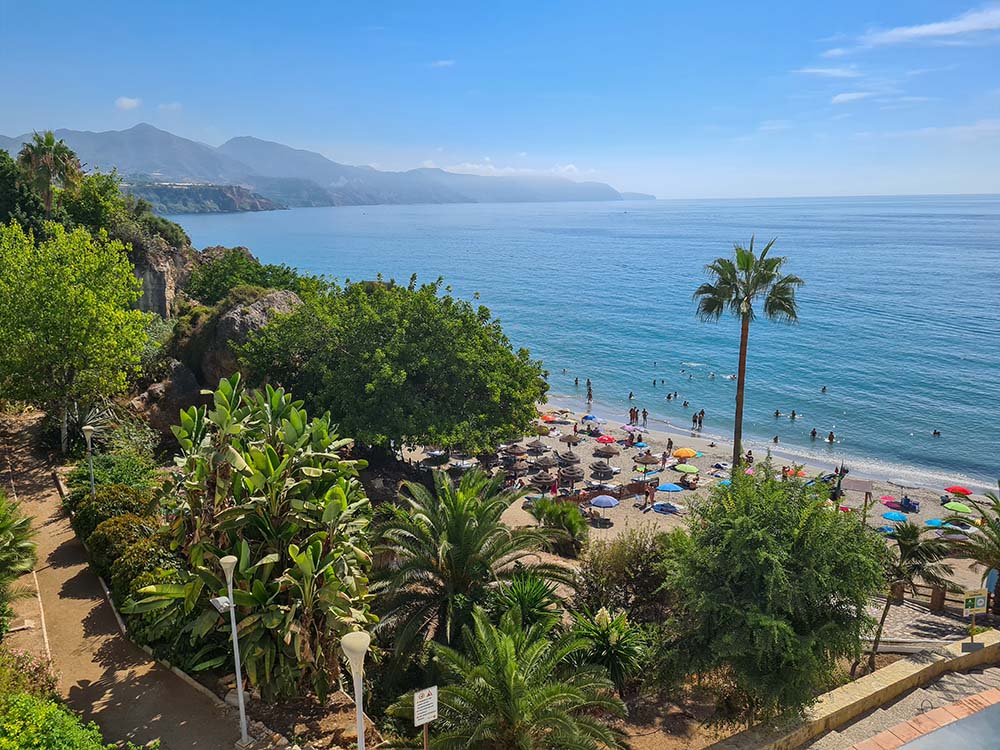 I've written extensively about warm countries in Europe. I covered the warmest cities in countries like Spain and Portugal. I wrote about the hottest countries in Europe and places in Europe where it's warm year round. But I've never answered one common question people may ask: what's the best warm country in Europe?
So in today's article I'm going to answer that.
The Best Warm Country in Europe Is…
I've been to almost every warm weather country in Europe, seeking winter sun on the Mediterranean Sea or the Atlantic Ocean.
Out of the warm destinations, I've been to:
southern France,
Spain (multiple times to various regions, including the north, the south, Mallorca, and all the Canary Islands),
Portugal (both mainland and Madeira),
Cyprus,
Slovenia (its southern part may be counted as warm-ish).
Out of all the places I've been to, if I were to choose one country in Europe that offers warm weather and abundant sunshine, I'd choose Spain. There are a few main reasons why. Let's go through them one by one.
1. Climate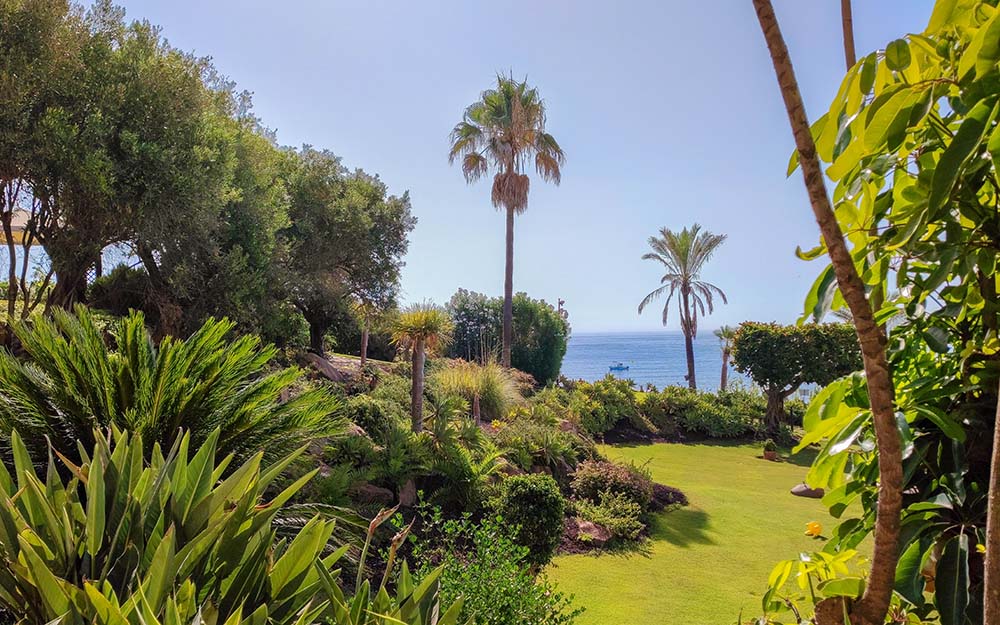 Spain is one of the sunniest countries in Europe. Some parts of the country get no rain for several months in the summer. Even in the winter, some regions, like the Canary Islands (particularly southern Tenerife and Gran Canaria) are still sunny almost every day. That's besides very warm average winter temperatures.
For me, the local climate is one of the most important aspects of whether I would enjoy living in a given place or not. There's a reason why I run an entire blog about finding places with the best climate in the world.
In the case of mainland Spain, the warmest cities have spring-like temperatures in the coldest months, with the rest of the year hot. Meanwhile, the Canary Islands offer summer-like year round conditions. The islands are the warmest places in Europe and have the hottest and driest year round climate out of all European destinations. For many people, they have the best weather in the world.
Spain offers by far the warmest weather you can experience in Europe, along with the Algarve in Portugal (which I didn't like so much). While I prefer an even warmer climate (subtropical or tropical), Spain is the best option in Europe for consistently warm weather (though with occasional cold spells).
Granted, winter mornings and evenings can get chilly, definitely in mainland Spain and likely in the Canary Islands as well. You may need a jacket or a fleece. The winter sun is much weaker (even in the Canary Islands) and doesn't feel like June or July. But it sure feels much better than another grim morning in an endlessly rainy gloomy city further north in Europe.
Spain gets on average less sunshine than Cyprus. But a little more rain gives the country, even in its more arid areas, more vegetation. My personal preference is to see more greenery so even though Cyprus is sunnier, I like the more forested landscapes in southern Spain more.
Less intense winter sun combined with pleasant temperatures of up to 17 degrees Celsius, makes many places in (southern) Spain perfect for hiking in these colder months. This region is one of the best places in Europe for getting some winter sun while engaging in outdoor activities.
Whether you want to be somewhere warmer in Europe in winter or enjoy a better climate year round, Spain is an excellent choice both for city-dwellers (more on that in a second) as well as nature lovers. The country has the beautiful Mediterranean Sea, the Atlantic Ocean coastline, a variety of mountain ranges, and more.
I went to Spain a few times on warm winter getaways for rock climbing trips and always loved the sheer abundance of world-class climbing. Excellent hiking trails are also available in most parts of the country. Water sports are also practiced all over the coast, though good surfing is mostly limited to the Atlantic Coast in the south and of course world-class surfing (in cold water) in the north.
The Mediterranean Sea and the Atlantic Ocean in the south is comfortable for swimming roughly between June and October. In Northern Spain, the average temperature of the ocean is much colder. It's okay-ish only between July and September.
2. Infrastructure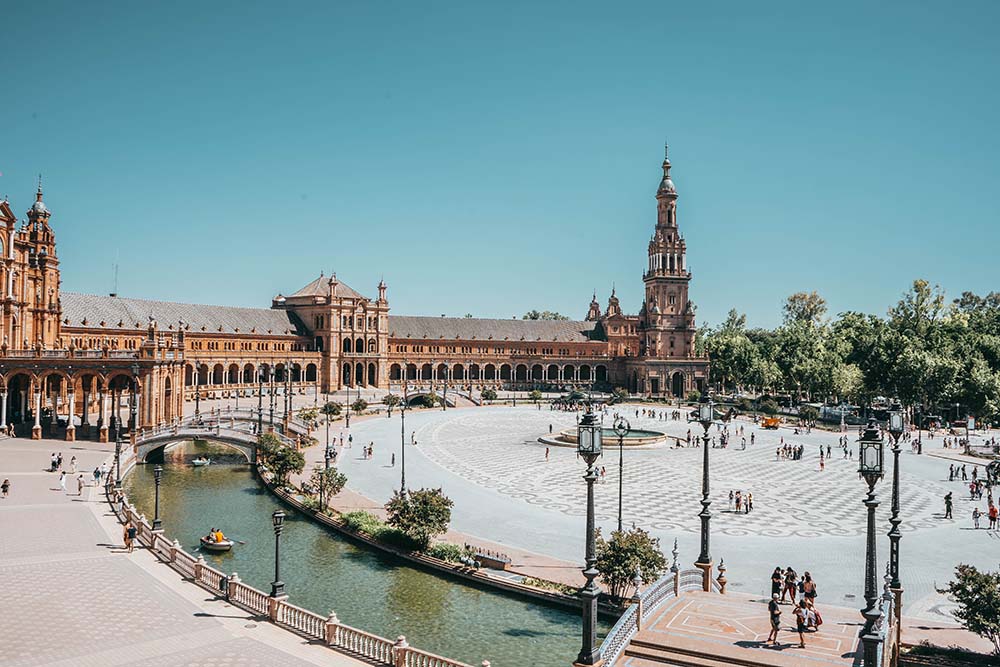 Whether you're looking for a place to skip the winter season as a remote worker or live year round in one of the warmest places in Europe, this isn't just about finding a destination with the warmest weather.
Sure, it's great to get away from cold winter weather and enjoy the best of what one of the best winter sun destinations has to offer. But after a while, you realize you need more than warm weather, sandy beaches, ancient ruins, a UNESCO World Heritage site or two, mild temperatures, orange trees, palm trees, or other man-made or natural wonders I haven't mentioned.
I'm talking about the local infrastructure.
Out of the warmest European countries, I consider Spain the easiest country for such everyday things as shopping, driving, eating out, etc. I may be biased, speaking Spanish fluently. But still…
Spain is one of the major food producers in Europe. The quality of food is excellent. Groceries, for the most part, are affordable. The availability of a variety of foods is great, too. Even smaller towns have at least a few supermarkets with lots of fresh produce (I usually choose Lidl or Mercadona).
Internet speeds are solid as well, with mobile providers offering fast 4G/5G Internet, too. I've never had any issues with connectivity apart from spending time in very rural areas.
The country has a very well-developed network of highways. Even country roads are mostly of good quality, making it easy to go on day trips as well as cover larger distances between various parts of the country. I've driven from the north to the south and it was a breeze.
Spanish cities are walkable, with lots of parks, beautiful architecture, and plenty of attractions to choose from. You can always find a safe, clean (paid) parking close to the city center and get to the old town easily. Granted, driving down the narrow city streets may be stressful (which is why I always recommend parking outside of the strict city center).
3. People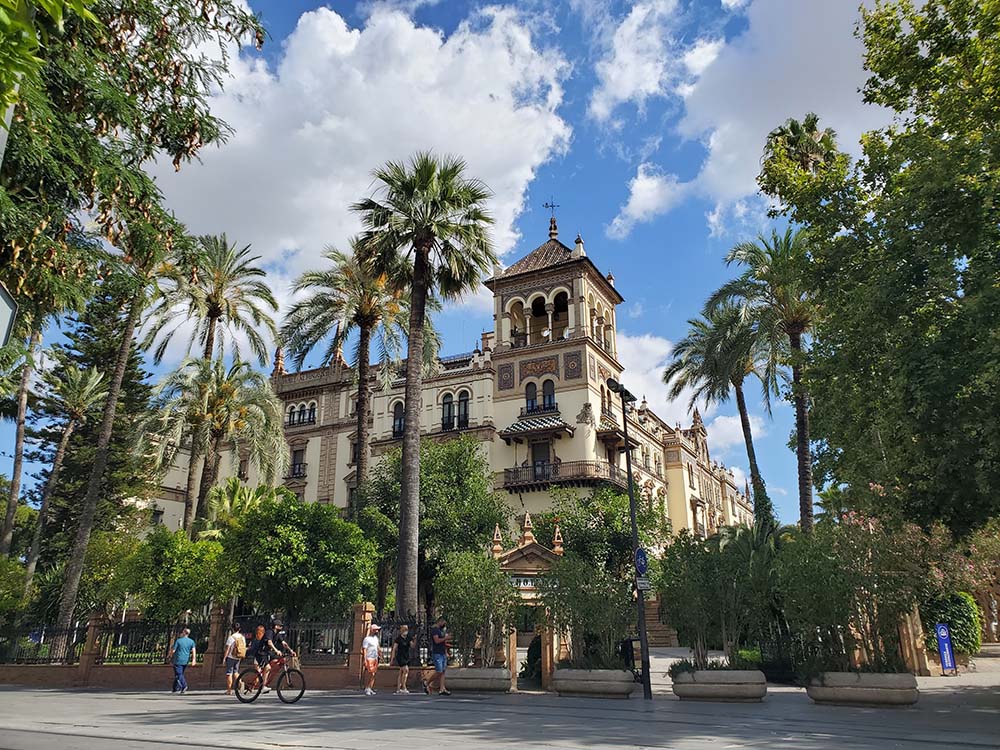 Apart from extremely touristy areas where Spanish people sometimes tend to be jaded (understandable if dealing with misbehaving tourists every day), I find Spanish people very friendly and helpful.
Of course, speaking Spanish helps (and I encourage learning it, as it's one of the most useful languages after English). But still, the Spanish are generally happy to welcome foreigners. And as much as they have a reputation for not being reliable, that hasn't been my experience (except for the Canary Islands which should be counted as a separate country culture-wise, much closer to Latin America than mainland Spain).
Many people from other countries live in Spain, adapting well to the local culture. If that's your thing, you can easily interact with people from your country, whether it be the United Kingdom, Germany, France, Italy, Sweden, or many other nations.
This openness is not always the case in other European countries where the locals tend to limit themselves to interacting with other locals and not wanting to befriend anyone outside their social circle.
4. Food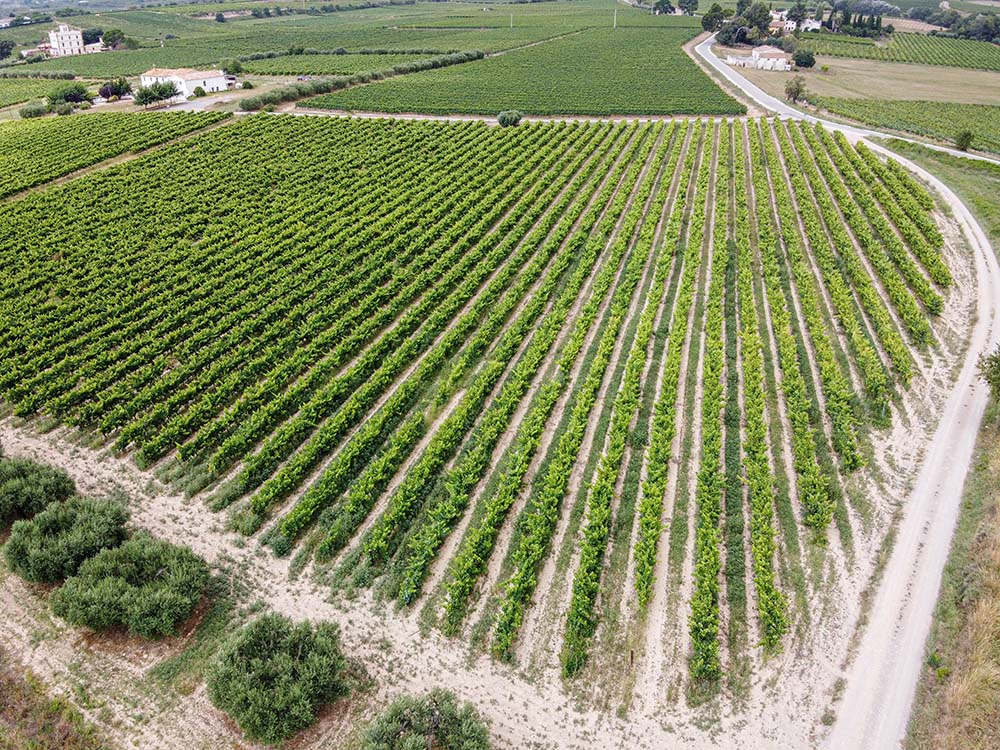 I'm a person who prefers to pay more and get higher quality in return so I generally don't look so much at prices as I look at quality. And Spanish food is some of the best in the world, and most certainly in Europe. There's a reason why so many northern European countries depend on produce like cucumber, bell peppers, or tomatoes from Spain. In fact, when I'm in Poland outside of the summer, I mostly eat imported produce from Spain.
The Spanish warm weather and abundant sunshine gives the country's farmers an opportunity to grow food year round. You can easily get fresh produce, often straight out of the farm where it grew through so-called cooperativas agro-alimentarias. Many restaurants source their ingredients locally, leading to the freshest food possible.
It's one of the greatest things about Spain and something I sorely miss in cold countries that have to depend on imported food in the winter months.
5. Variety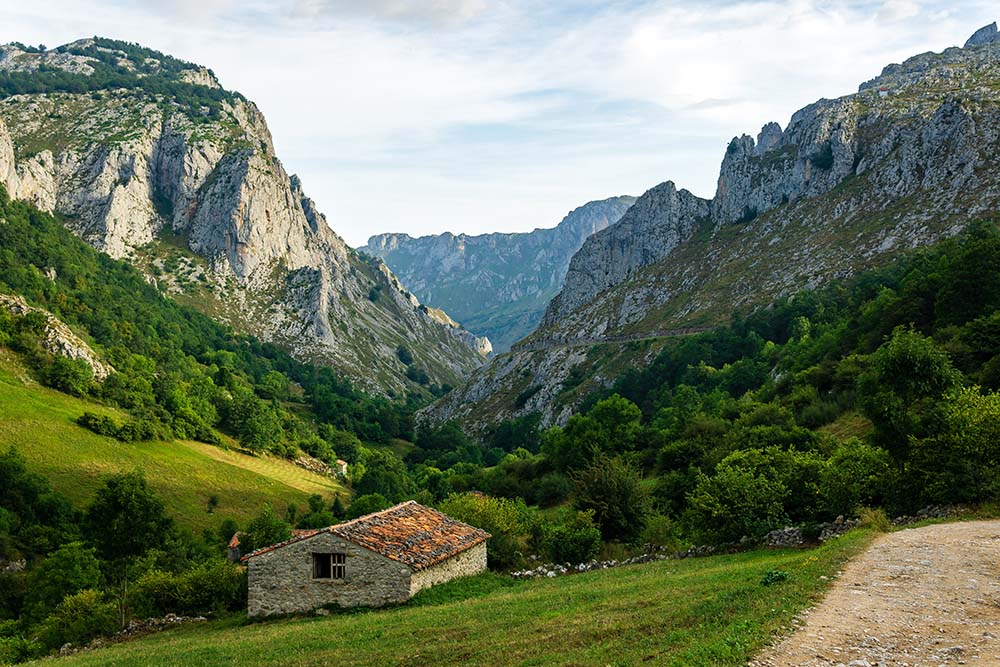 As the second largest country in European Union and the fourth largest in Europe, Spain is an extremely diverse country.
Go to the north and you'll get to enjoy greener landscapes with spectacular, often rugged coastlines. Explore the vast central part of the country with its vineyards, dry plains, and sleepy towns. Go south for its world-class fame as a top tourist destination. Visit the capital city of Spain, Madrid, for international living or head to other most populous cities like Barcelona, Valencia, Seville, or Alicante for their own flairs of Spanish big city living.
Even in a relatively small area, say the Mediterranean Sea coastline between Alicante and Valencia, you get to enjoy a huge variety of things to do. You get different microclimates, countless beaches and coves, mountains (and lots of climbing routes and hiking trails), cities and towns, etc. And a 4-four ferry ride takes you to Ibiza or Formentera and yet another experience very different from mainland.
All that comes with various cultures, cuisines, and ways of living. Whether you like laid-back beach living, more remote mountain living, bustling urban living or something in between, Spain makes it easy to live a lifestyle you're most interested in. That's one of the reasons why I consider it one of the best countries in Europe for outdoor enthusiasts.
We are sorry that this post was not useful for you!
Let us improve this post!
Tell us how we can improve this post?