Best Countries to Live In for Outdoor Enthusiasts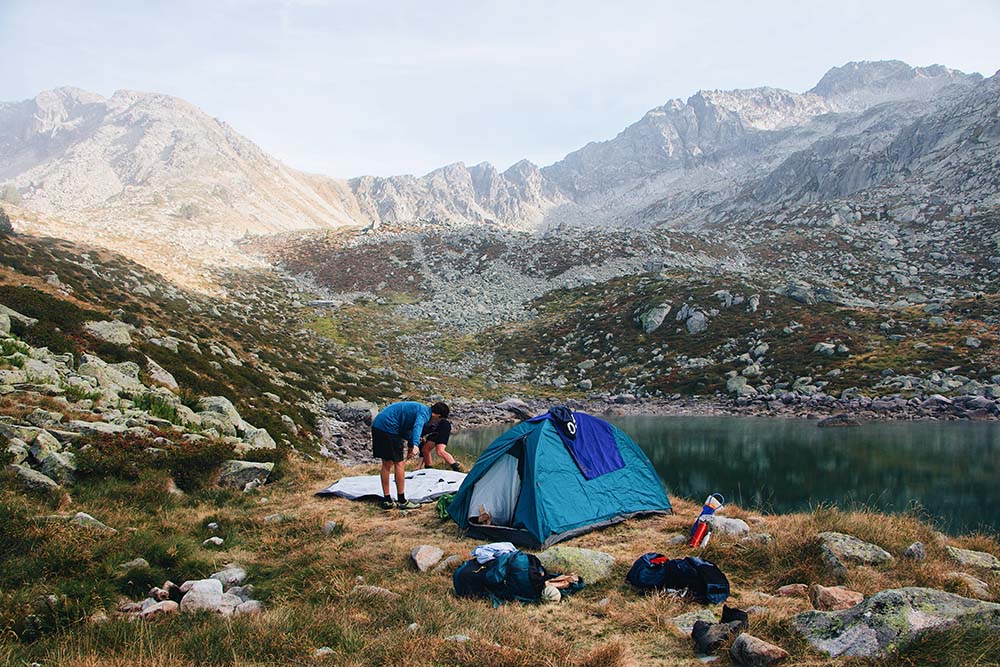 KEY TAKEAWAYS
The best countries to live in for outdoor enthusiasts are the United States, Spain, New Zealand, Chile, Indonesia, and Morocco.
I've always been an outdoor enthusiast. Even as a kid, I could spend hours playing in a nearby forest. I climbed trees, hid in thick bushes, and observed whatever wildlife was nearby.
As an adult, I still love the outdoors. My hobbies over the years have included: biking, hiking, rock climbing, open water swimming, surfing, freediving, and stand-up paddleboarding. I love visiting national parks, checking out hiking trails, and engaging in various outdoor adventures.
In this article I'm going to share with you my subjective ranking of the best countries to live in for outdoor enthusiasts. I'll pick three countries for each populated continent (no tips for Antarctica, sorry!) that make it easy to go on an outdoor adventure whenever you feel like having one. I haven't lived in all these countries but I've visited over 30 and lived in 4.
In my ranking, I take into account factors such as:
Ease of access to nature, whether it's a smaller regional park or a vast national park.
A variety of outdoor activities. A place that's only good for one sport—say, surfing—can't be deemed one of the best places to live for outdoorsy people.
A climate that's mild enough to be able to live an outdoorsy lifestyle year round.
Low air pollution, a variety of protected areas (not necessarily huge national parks), and a respect for the environment.
The countries are listed in no specific order.
Best Countries for Outdoor Enthusiasts in North America
North America offers countless opportunities for outdoor experiences and some of the world's greatest wilderness areas. Here my top three picks on this continent, including Central America.
The United States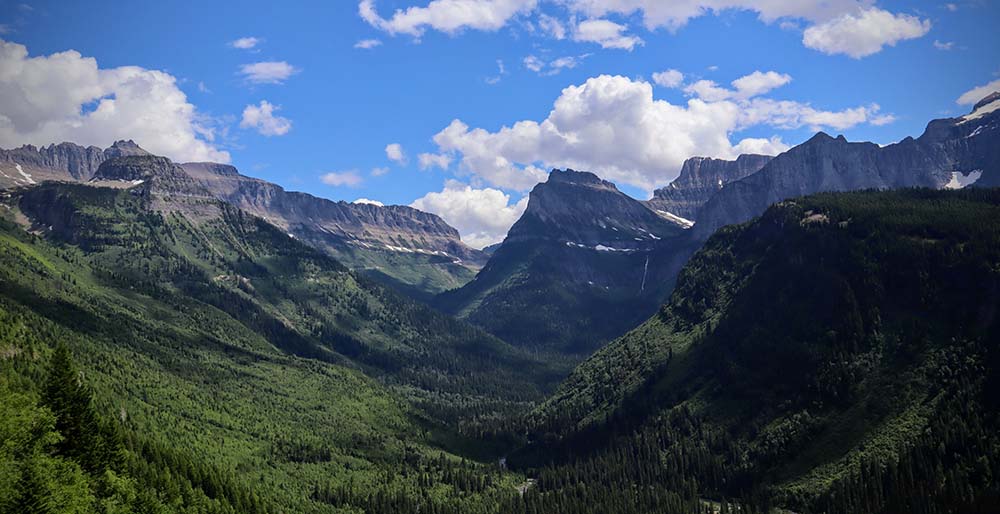 Wherever in the US you live, there's almost always a national park or some kind of a wilderness area nearby. The sheer number of hiking trails in this diverse country is hard to match, from easy day hikes to phenomenal long distance hiking routes through multiple national parks.
Whatever activities you enjoy, you'll find a place to do them in the US.
Mountain ranges? Check, just to give the Rockies or the Appalachian Mountains as an example. Base yourself in a state like Colorado and you'll be in (a rock climbing) heaven, with another outdoor adventure always within easy reach.
Beautiful coasts? Check, just to give California's Big Sur or Oahu's North Shore as an example. Move to Hawaii or California and you'll have access to spectacular beaches.
Swamps and wetlands? Check, just to give Florida's Everglades or the Atchafalaya Basin in Louisiana as an example. Move to Florida or Louisiana and watch birds and other wildlife every day.
Rainforests? Check, just to give Ahupuaʻa ʻO Kahana State Park on Oahu or the Pacific Northwest as an example. Move to Hawaii or Oregon and find yourself lost in dense forests.
The birthplace of national parks has something for everyone, with an outdoor adventure always around the corner. If I were to list the countries by the overall ranking, the US would be in top three.
Mexico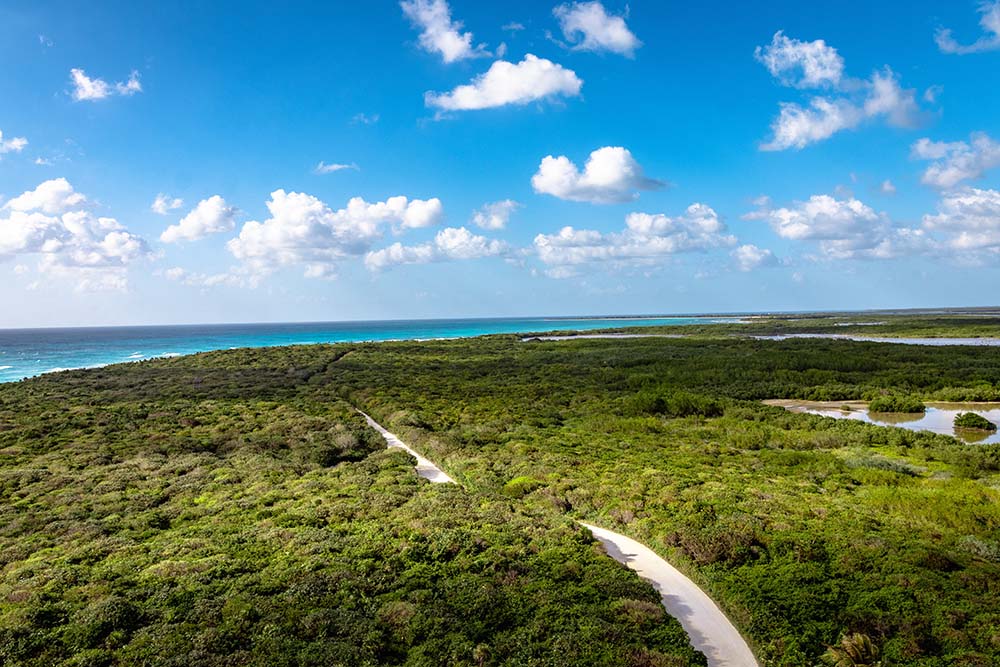 Mexico is another large country with immense biodiversity. It provides countless activities for outdoor enthusiasts in almost every category. You can enjoy surfing, rock climbing, white water rafting, hiking volcanoes and scuba diving in the second largest coral reef (The Mesoamerican Barrier Reef). Many regions of Mexico are synonymous with outdoor adventures, just to mention Baja California or Chihuahua.
While it doesn't offer the same level of infrastructure and safety as the United States, it's still one of the greatest North American destinations for those who want to live an outdoorsy lifestyle (particularly with a lower budget).
The variety of climates and landscapes, from deserts (such as the Sonoran Desert) and volcanoes (such as Iztaccihuatl) to jungles (such as the Lacandon Jungle) and idyllic tropical beaches (found in Quintana Roo or in Nayarit) with coral reefs will satisfy even the most demanding adventurers.
Costa Rica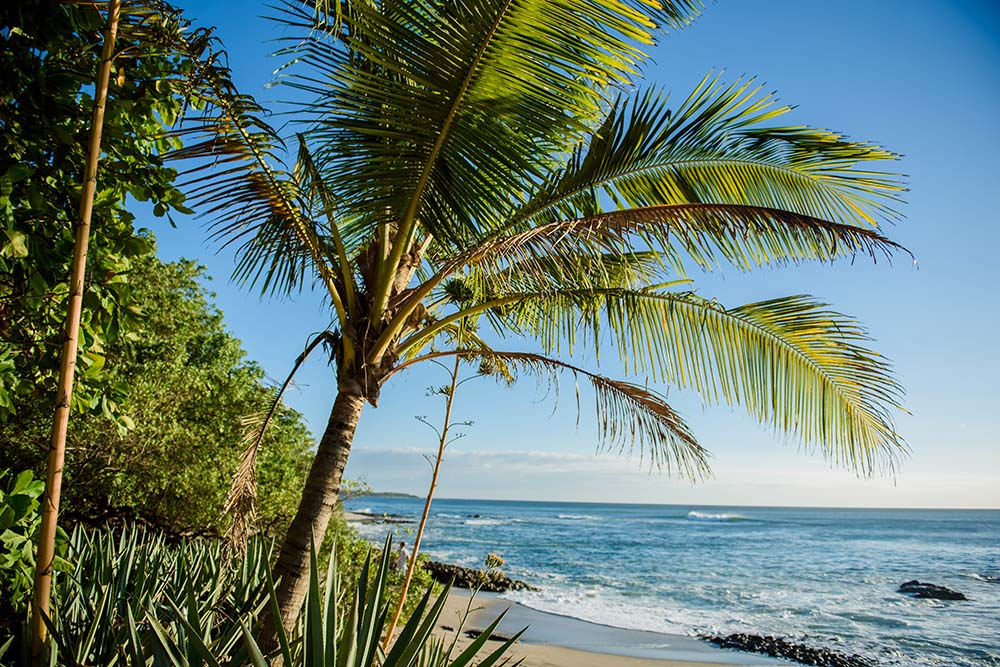 Costa Rica is located in Central America which is a subcontinent of North America. Popular among US expats, this small country is one of the world's best destinations for outdoor adventure, ecotourism, and living close to nature.
Costa Rican wildlife is abundant and diverse. The country has demonstrated its dedication to the environment through becoming the first tropical country to have stopped and reversed deforestation.
Except for winter sports, Costa Rica offers almost everything for active people, from hiking, zip-lining and mountain biking to surfing, snorkeling, and even sailing.
Some of the most spectacular destinations in Costa Rica include the Corcovado National Park, the Arenal Volcano National Park, and the Guanacaste Province with its paradisiac beaches.
Best Countries for Outdoor Enthusiasts in Europe
Due to population density and little wilderness left compared to other continents, Europe doesn't make it so easy to get away from civilization. But the right minded outdoor enthusiast can still find many options to enjoy themselves. Here are my top three picks for the best European countries to live in for nature lovers.
Spain
Spain features one of the best climates in Europe which means that living an outdoorsy lifestyle is comfortable year round.
I've been to Spain countless times as it's by far one of the best destinations for rock climbing in the world. But apart from climbing, there's always something else that you can do in nature. Hiking trails are everywhere and if you're by the coast, there's also a variety of water sports to practice.
Spain's mountains such as the Pyrenees, Sierra Nevada, and the Cantabrian Mountains are incredible for winter sports enthusiasts. For those who prefer water, the Mediterranean is synonymous with spectacular sailing.
Whether on land or out in the sea, an outdoor adventure is always easy to arrange in Spain.
Located in the Atlantic Ocean subtropical Canary Islands also belong to Spain. They feature a warm climate year round. They're particularly popular among water sports enthusiasts who often move there to be able to surf or dive daily. Fuerteventura is a favorite for wind and kite surfing while Lanzarote is better for diving. Tenerife, due to its volcano El Teide, offers the most variety in outdoor activities.
Portugal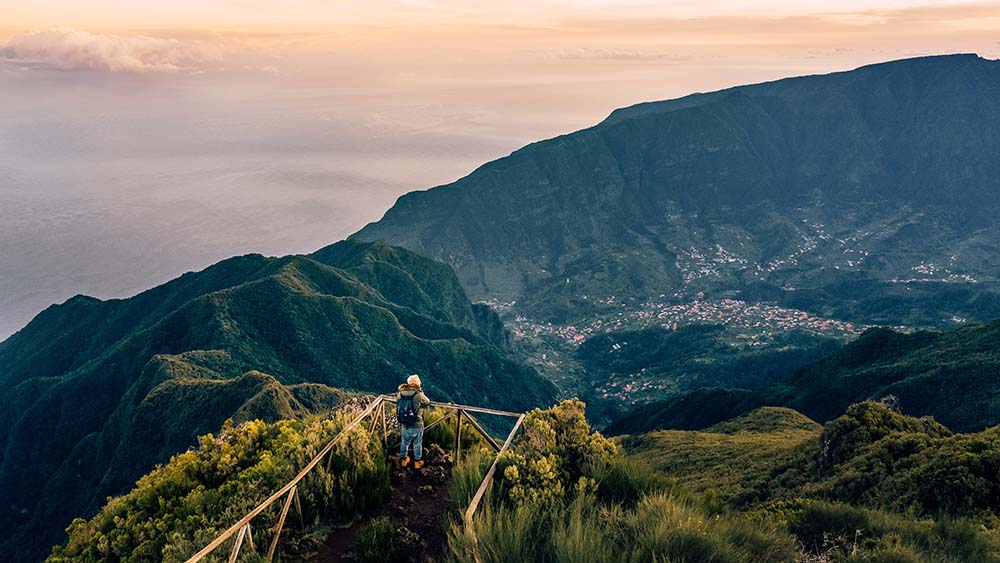 Due to its mild climate, Portugal is a favorite for outdoor enthusiasts looking to move to a foreign country. Its long, scenic Atlantic coast is a paradise both for surfers and hikers following coastal paths.
Portugal has only one national park, Peneda-Gerês National Park. But it also has many natural spots for recreation, just to mention Montesinho Natural Park and Serra da Estrela Natural Park with mainland Portugal's highest mountain range (with a skiing resort).
There are two archipelagos located in the Atlantic Ocean that belong to Portugal. They're Madeira and the Azores. I find them even better than mainland Portugal for those looking for a place offering an outdoorsy lifestyle.
I consider Madeira one of the best places to live in Europe for outdoor enthusiasts. Despite its size, the island is very diverse. Hiking is spectacular, with hundreds of trails crisscrossing the island. The ocean temperature is much warmer than in mainland Portugal, which means that water sports are more comfortable.
The Azores, known for whale watching, have a more temperate climate than Madeira. They're still pleasant year round and particularly suitable for hiking. The Azores are perfect for those who want to get far away from civilization but still have a well-developed infrastructure.
Switzerland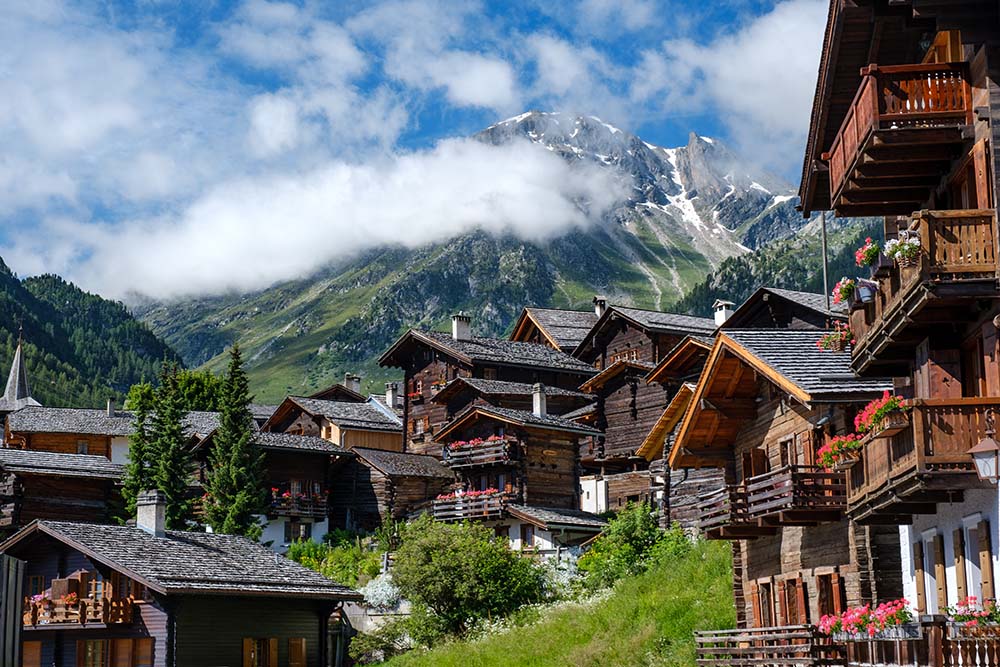 Even though I prefer coasts over mountains, Switzerland is still one of my favorite countries in Europe. It has some of the most spectacular views I've ever seen. Add to that the country's world-class life quality and infrastructure and you have one of the greatest countries for outdoor enthusiasts.
The country has many fantastic resort towns where every outdoor enthusiast will feel like at home, just to mention Interlaken, Montreux, and Zermatt.
With easy access to ski resorts, it's a paradise for winter sports enthusiasts. But you won't be bored even in the summer. There are endless opportunities for hiking, cycling, hot air ballooning or simply taking in the striking views.
Not everyone knows that but Switzerland isn't all tall, alpine peaks, snow, and low temperatures. It also has a milder region which features a humid subtropical climate. It's the Italian-speaking canton of Ticino with towns such as Locarno and Lugano. Both are located by spectacular lakes perfect for summer activities.
Best Countries for Outdoor Enthusiasts in Australia and Oceania
Because so many countries in this region are tiny tropical countries in the middle of the ocean, there isn't much choice when looking for a place allowing a diverse, outdoorsy life. Two out of three of my picks won't surprise you. But here we go anyway.
New Zealand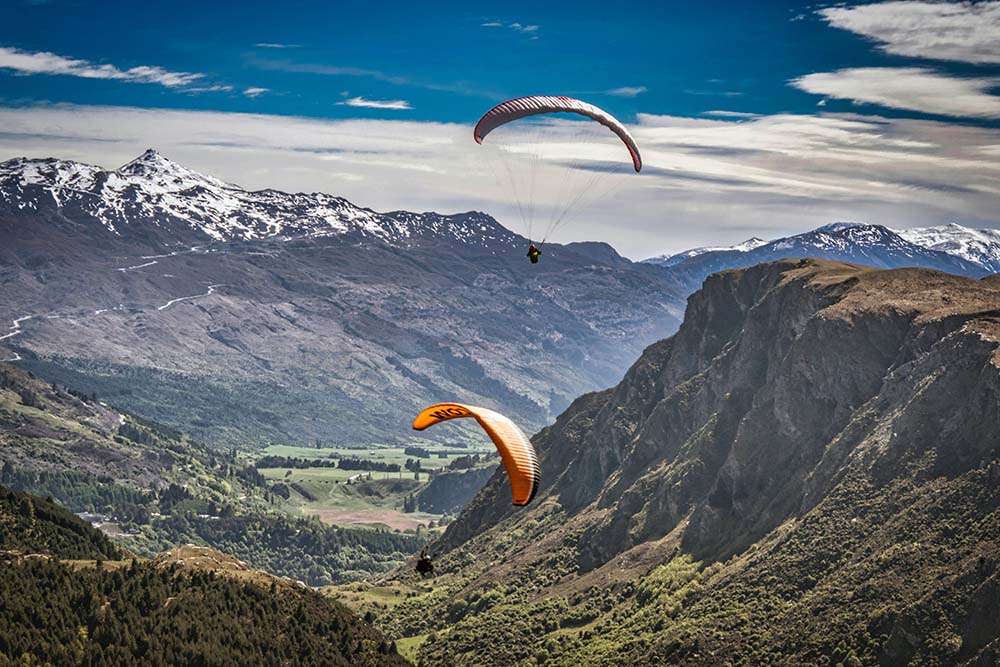 Many would deem New Zealand be the best country in the world for outdoorsy people. It's synonymous with adventure travel, extreme sports, and stunning views.
Queenstown in particular is known as the adventure capital of the world. It has a spectacular location surrounded by The Remarkables and Lake Wakatipu and offers a variety of adventure sports.
Both the more populated North Island as well as the less populous South Island provide outdoor adventures in spades.
The latter is more known for adventure tourism featuring activities such as: hiking, mountaineering, sea kayaking, bungee jumping, camping, whale watching, glacier climbing, skiing, snowboarding, white water rafting, and more. It's also a premier winter sports destination. The South Island also has the majority of national parks of New Zealand, including Fiordland National Park which is the largest park in the country.
Meanwhile, North Island has a milder climate that allows comfortable outdoor activity year round. It's a better choice for water sports enthusiasts such as surfers who flock to world-class breaks like Raglan's point breaks. But even if you aren't into water activities, there's still plenty to do. For example, you can enjoy countless trails in the mountains (Mt Taranaki Summit Track), volcanic terrain (Tongariro Alpine Crossing), and rainforests (Te Urewera).
Australia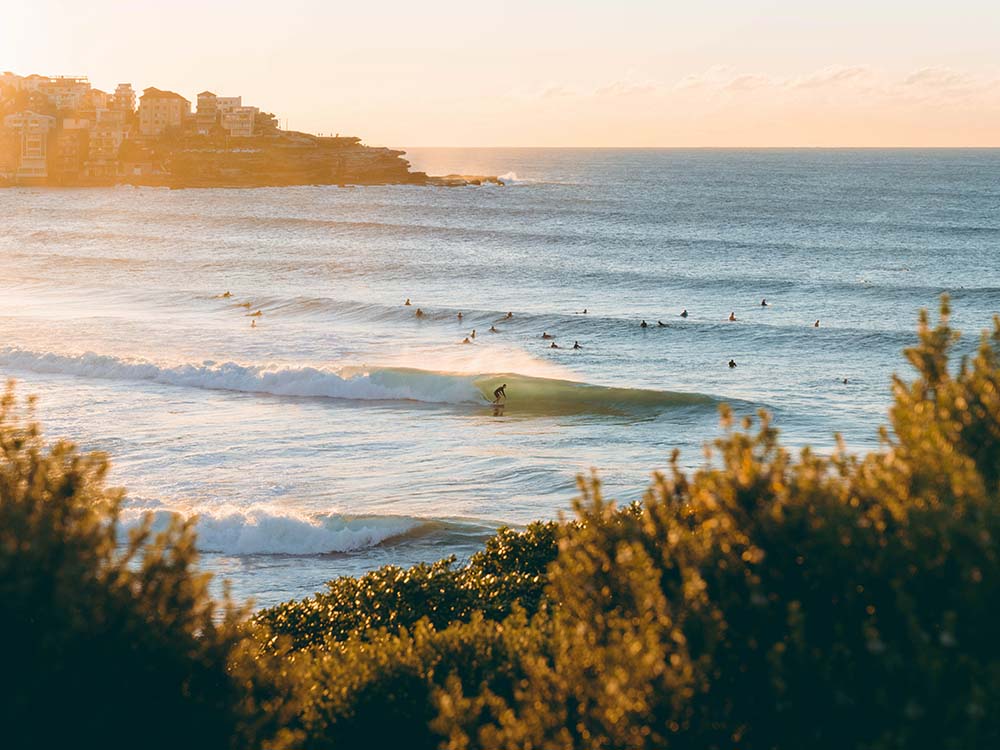 Due to its sheer size and so many wild spots to explore, Australia is a great choice for outdoor enthusiasts. It's without question excellent for those who would want to live in a country with a great climate, phenomenal beaches, and vast wild areas. It also leads many rankings of life quality when assessed by factors as economic development, education, safety, and infrastructure.
Most of the population is concentrated around the coasts where water sports are a way of life. Surfing in particular is a national sport, which isn't surprising considering the long, exposed coastlines of eastern, southern, and western Australia. Then there's of course the Great Barrier Reef with world-class diving and snorkeling spots.
For fans of inland outdoor adventure, Australia has endless regions virtually devoid of humans such as its notorious, brutally hot and remote Outback. This, of course, may not be suitable for a beginner but will appeal to experienced outdoor enthusiasts looking for unique experiences.
One of Australia's largest national parks, Kakadu National Park, is a particularly notable adventure destination for off-road driving, including dangerous wildlife and spectacular views.
I've been to Australia multiple times and the "outdoor factor" is always something I deeply love about the country. From hiking trails to surf breaks, the natural assets of the country are extremely abundant.
French Polynesia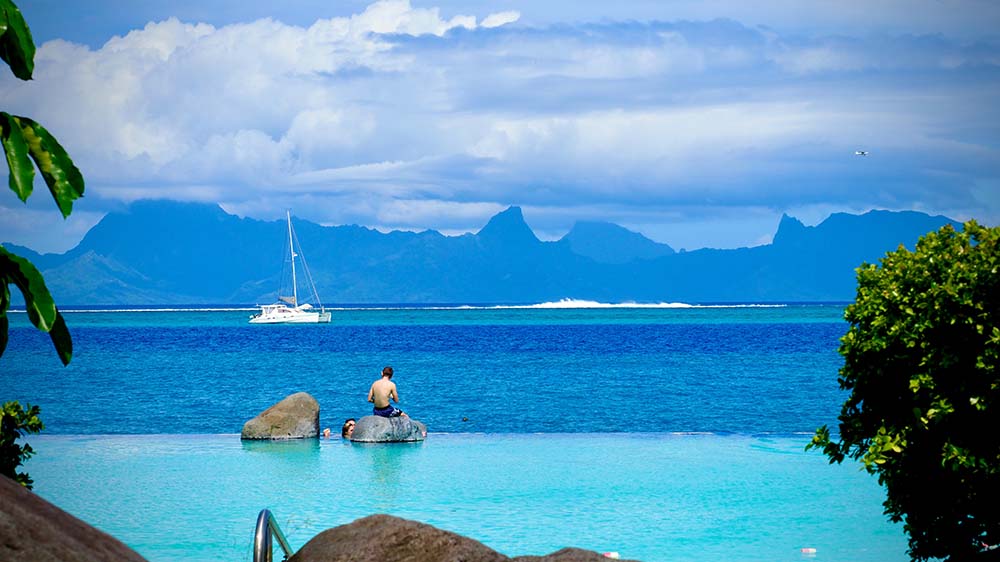 French Polynesia is one of the larger countries in the Oceania. But it's not its size that made me pick it. Rather, it's the variety it offers concentrated on a small area compared to other destinations on this list.
French Polynesia is spread over 121 islands and atolls but almost 70% of the population lives on the largest island, Tahiti. This island is the best option for an outdoorsy person. Besides spectacular reef breaks for surfing, turquoise lagoons for swimming, waterfalls, valleys, lush jungles and tall mountains to hike, it also has good infrastructure.
If one wants to experience adventures on a different island, the small island of Moorea is just a short ferry ride away from Tahiti.
Due to its remoteness and a small size, French Polynesia is nowhere close to being the best country for outdoorsy people. But it's a fascinating option for those looking for an exotic, far-away destination.
As is the case on many tropical islands where most things have to be imported, the costs of
living in French Polynesia are very high. Consequently, French Polynesia is an option only for those who have plenty of savings, a stable source of income, or a guaranteed job offer.
Best Countries for Outdoor Enthusiasts in South America
South America is one of the most exciting continents for nature lovers. It has vast areas of wilderness and incredible biodiversity. Unfortunately, the region is known for high levels of crime, including violent crime. For this reason, I prioritized not only outdoorsy living but also everyday safety (hence notoriously dangerous Brazil is not in the top three). Here are the top three South American countries for outdoorsy living:
Chile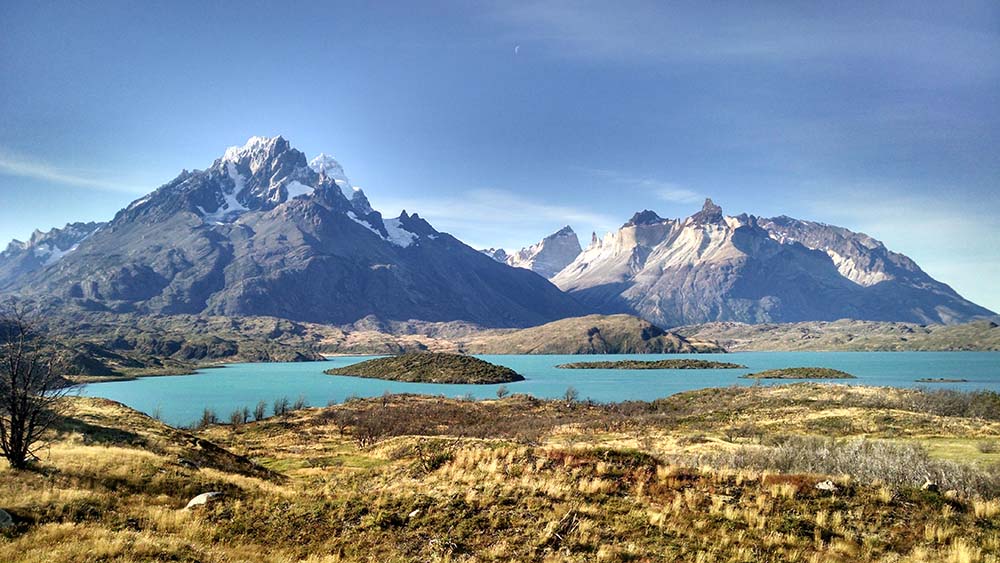 Chile occupies a long, narrow strip of land running across the continent. It features incredible diversity from the world's most arid areas in the north to the subpolar southern tip of America. The long coastline means many opportunities to practice water sports, though the cold currents mean that a wetsuit is needed year round in most places around the country. The remote Easter Island located in the south-eastern Pacific Ocean also belongs to Chile.
Chile is one of the most prosperous countries in South America. The level of life quality it offers, combined with its incredibly vast and remote wilderness areas, makes it one of the best countries to live in South America.
The northern part of the country is more fitting for those who want to live close to the country's arid reserves such as Las Vicuñas National Reserve, Los Flamencos National Reserve, or Llullaillaco National Park. Iquique and Arica are the best cities in northern Chile, known for excellent surfing. Further south, there's Ojos del Salado, the highest volcano in the world and the highest peak in Chile.
The central part of Chile, where most Chileans live, features a milder Mediterranean climate. It's by the beautiful (but cold) Pacific Ocean and popular cities of Valparaiso and Viña del Mar. The coastal resort town of Pichilemu is Chile's best surfing spot though it's for experts only.
The further south you go, the more adventure awaits. Let's just mention Villarrica National Park (close to the city of Temuco), Puyehue National Park (close to Puerto Montt), Laguna San Rafael National Park, and of course one of the world's most spectacular wilderness destinations in the world: Torres del Paine National Park.
Chile is also one of the best countries for introverts to live.
Uruguay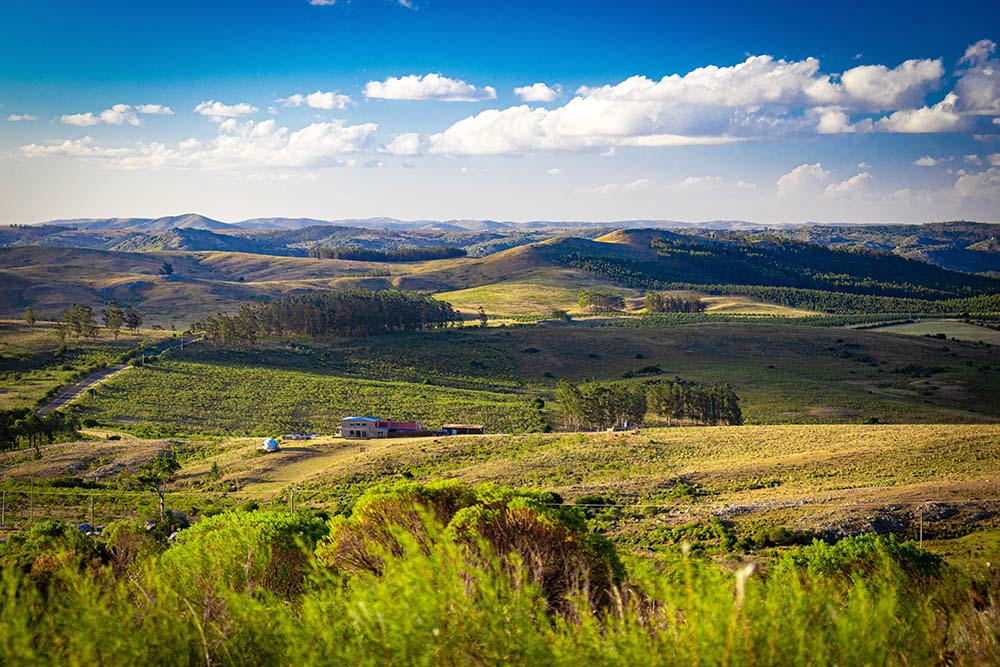 Uruguay is often considered the Switzerland of South America. It's not because of its mountainous landscapes (it's a fairly flat country) but because of its highest in the region economic development, safety, and infrastructure.
While the country doesn't have even a fraction of the biodiversity than neighboring Brazil, I decided to pick Uruguay over Brazil due to much lower population density, lack of huge metropolises, safety (compared to notoriously unsafe Brazil), and a rural character.
With only about 3.5 million inhabitants, Uruguay may be a great choice for outdoor enthusiasts who are looking for a quiet, off the beaten path country. Except for the biggest city, Montevideo, the coastline has only small, quiet, towns and villages.
Inland, the country is perfect for horseback riding and easy to intermediate hiking routes in places like Quebrada de los Cuervos, Lunarejo Valley, and Arequita National Park. Uruguay also has some beautiful lagoons like Laguna Garzon where you can enjoy kitesurfing and birdwatching. It's also home to a quiet, rustic coastal Cabo Polonio National Park.
Ecuador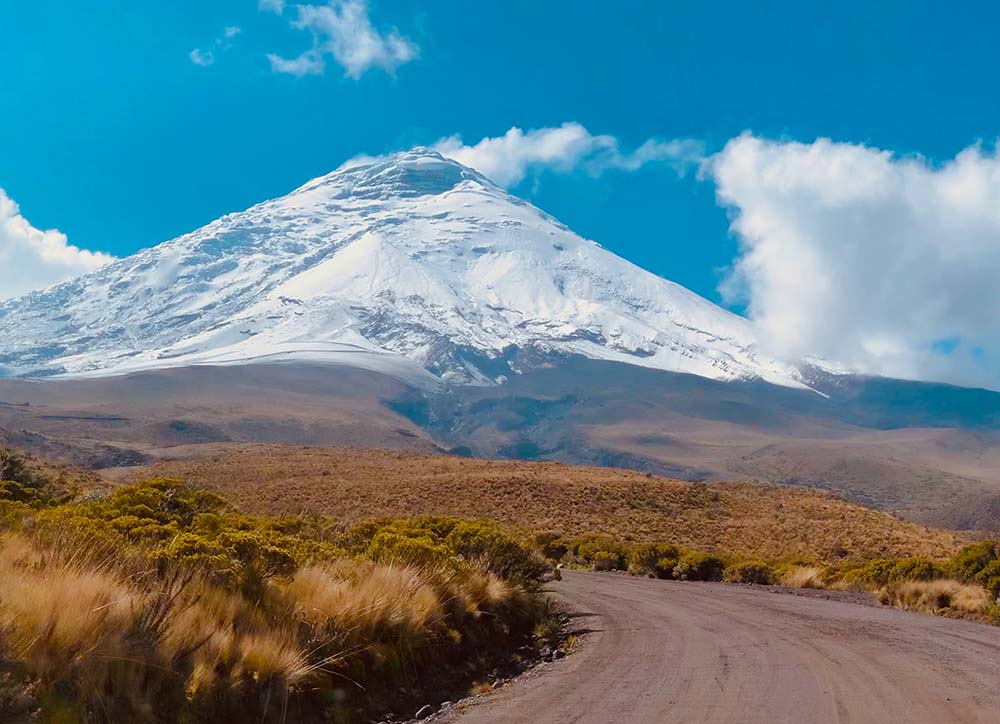 Ecuador is a paradise for those who want to watch wildlife. Out of all countries, it has the most biodiversity per square kilometer. Nature lovers will particularly appreciate the Galapagos Islands and the endemic species that live there.
As for continental Ecuador, its long Pacific Ocean coastline means plenty of towns and cities for outdoorsy ocean living. Surfers can enjoy top waves in year round warm waters, without crowds so common in other destinations with quality surf.
Montañita is one of the most popular surf towns. Just an hour drive away from the town is Machalilla National Park with opportunities for walking, snorkeling (particularly on Isla de la Plata), scuba diving, or enjoying a quiet Los Frailes beach.
Ecuador is also home to spectacular volcanoes such as Cotopaxi and Chimborazo, both with a glacier. The country also offers adventure travel opportunities such as whitewater rafting in the Amazon Jungle, canyoning down waterfalls, and kayaking (even as a day trip from the country's capital, Quito).
Best Countries for Outdoor Enthusiasts in Asia
Asia is one of the premier destinations for adventure travel. Each region of the continent offers different adventures. However, many countries that are otherwise incredible for adventure (such as Central Asian countries) lack proper infrastructure to consider them as the best options to move to. So my top three picks are located in the same geographical region.
Indonesia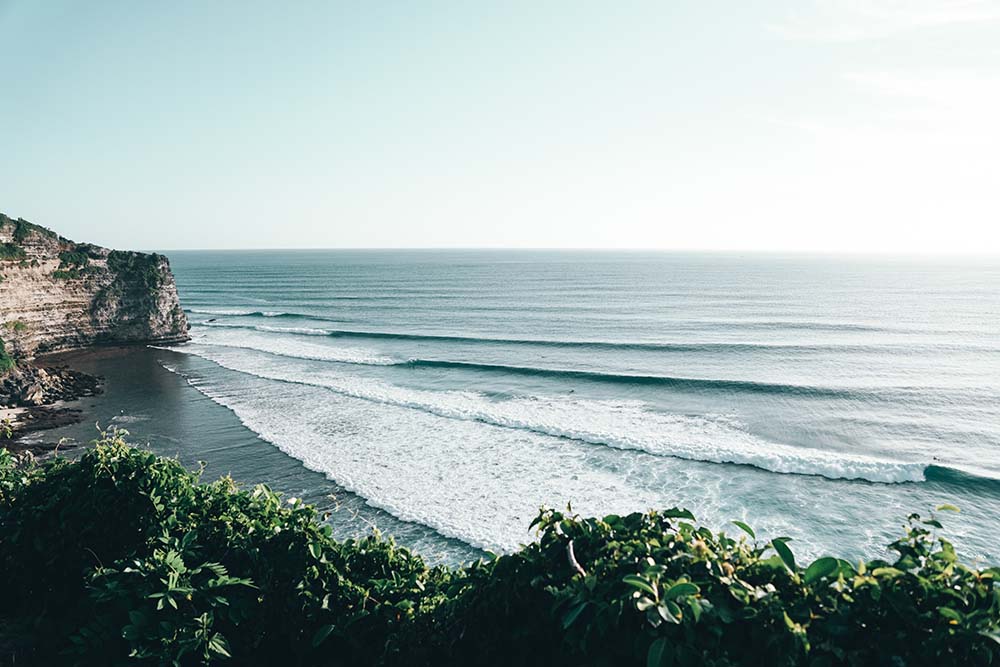 Indonesia and its thousands of islands are well known among water sports enthusiasts. The sheer quantity of world-class reef breaks makes it one of the most popular destinations for surf travel in the world.
Bali in particular is a mecca for surfers. Many visitors enjoy their travel experience so much that they decide to move to this tropical paradise. But it's not just surfing that attracts outdoorsy people to Bali. It's also lush rainforests, waterfalls, whitewater rafting, diving and snorkeling.
For those who would rather avoid the touristy Bali, an alternative is the neighboring island of Lombok. It also has picturesque beaches and great surfing and diving. In addition to that, you can enjoy striking panoramas in the Mount Rinjani National Park.
For those who prefer to live close to big cities, the world's most populous island, Java, is an option. Despite the population, you can still find there many wild spots perfect for outdoor adventure lovers.
Thailand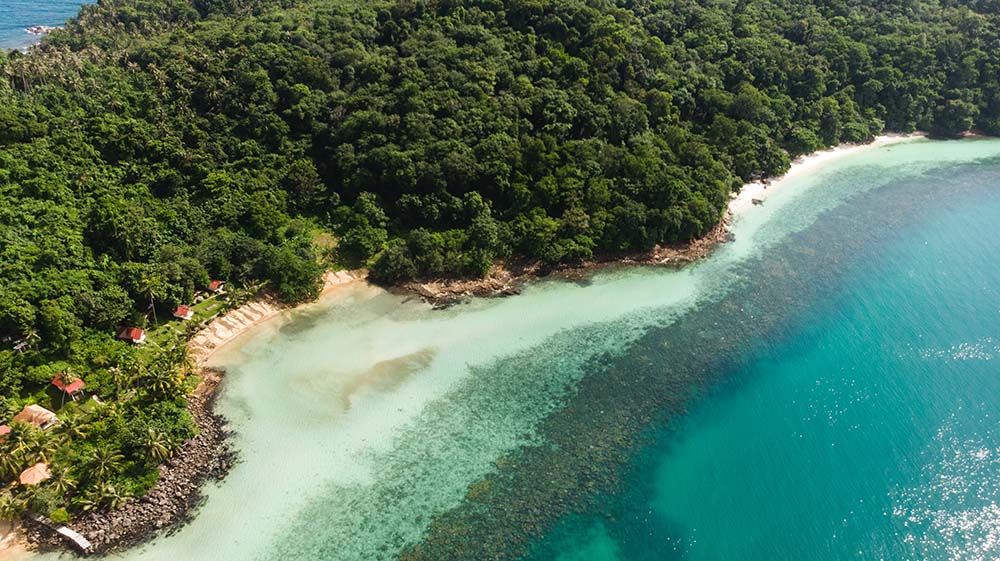 Thailand is one of the world's most visited countries for a good reason. It's also extremely popular among digital nomads who live there part-time or even year-round.
Apart from the big city living attractions of Bangkok, it offers striking tropical islands, jungles (in places like Khao Sok National Park or Thung Yai Naresuan Wildlife Sanctuary), rock climbing (including deep water soloing), mountain biking in the mountainous north, and countless places to explore waterfalls, caves, canyons, and more.
Chiang Mai in the north is popular among the fans of outdoorsy living due to its mountainous surroundings, green valleys and rich flora and fauna that lives there.
The island of Phuket, while known primarily for its nightlife, is a good choice for those who would like to enjoy convenient beach living with access to developed infrastructure. The island even gets some surf despite not having access to the open ocean.
For those who prefer quieter surroundings, there's a variety of smaller islands to choose from such as Ko Lanta, Ko Pha Ngan, or Ko Chang.
Malaysia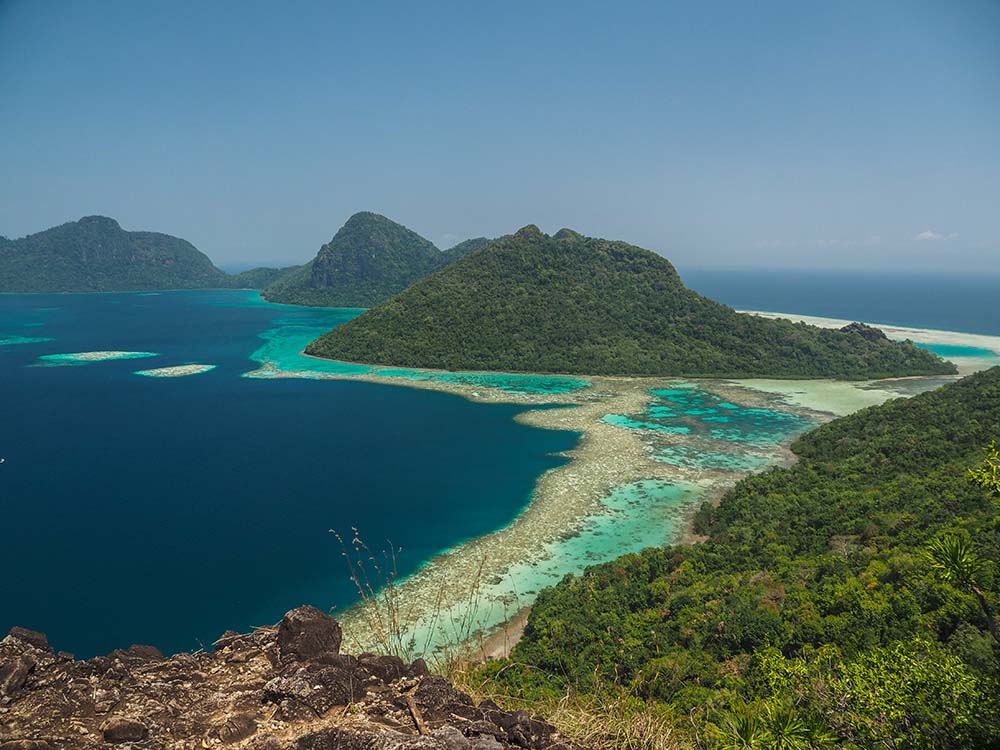 Malaysia is one of the most developed and urbanized countries in Asia. But it still offers plenty for those who prefer spending time outside of cities.
As a megadiverse country with a high number of rare, endemic species, nature lovers will find the country fascinating. For example, let's take Taman Negara. It's one of the world's oldest rainforests. It offers opportunities for hiking, birdwatching, and wildlife photography (including tigers and elephants).
The highest mountain on the island of Borneo, Mount Kinabalu, is also home to fascinating fauna and flora. It stretches four climate zones. With an elevation of 4,095 m (13,435 feet), it's a demanding hike available to anyone with good fitness levels.
Then there's the world's largest cave system, located in the Gunung Mulu National Park, with some out of this world limestone formations in Mount Api.
For those looking for a tropical paradise, the small island of Langkawi may be an option o consider. Besides striking beaches, it also has mangrove reserves with crocodiles, macaques, and eagles.
Best Countries for Outdoor Enthusiasts in Africa
The youngest continent is for many synonymous with adventure. Yet at the same time, due to its poor infrastructure, it's not so easy to find a good place to move to with sufficient infrastructure and low crime (the main reason why I can't recommend extremely crime-ridden South Africa). Here are my top three African picks.
Morocco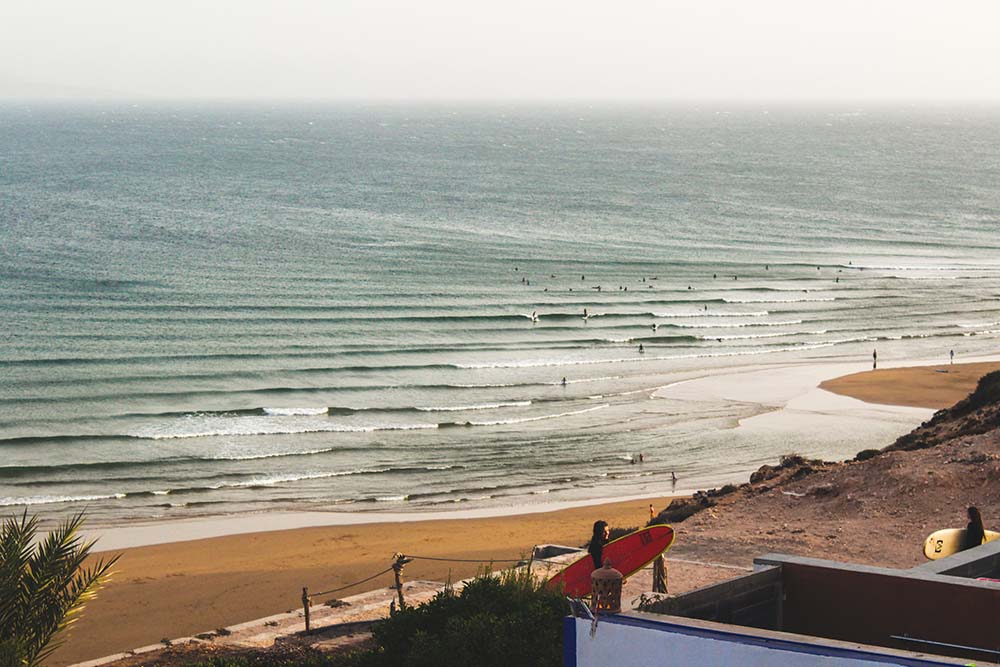 Morocco, located in North Africa, is one of the most prosperous African countries. While it's known primarily for its cities and colorful souks, it also offers a lot for the fans of outdoor living. And there's plenty to choose from.
The greener northern part of Morocco along the Mediterranean Sea is perfect for hiking and biking.
The Atlantic coast is well known among European surfers who go to destinations such as Taghazout and Imsouane with long, peeling waves offering some of the longest rides in the world.
Morocco is also great for those interested in hiking and mountaineering. The highest peak of Morocco, Toubkal, at 4,167 meters (13,671 ft) is just one option out of many moderate to high difficulty treks in the High Atlas Mountains
Morocco is also an emerging rock climbing destination. It has some spectacular multi-pitch climbs in the Todra Gorge in the High Atlas mountains. Climbing is possible year round because the gorge has routes on both sides, meaning you can choose from the sunny or the shaded side of the cliff.
Mauritius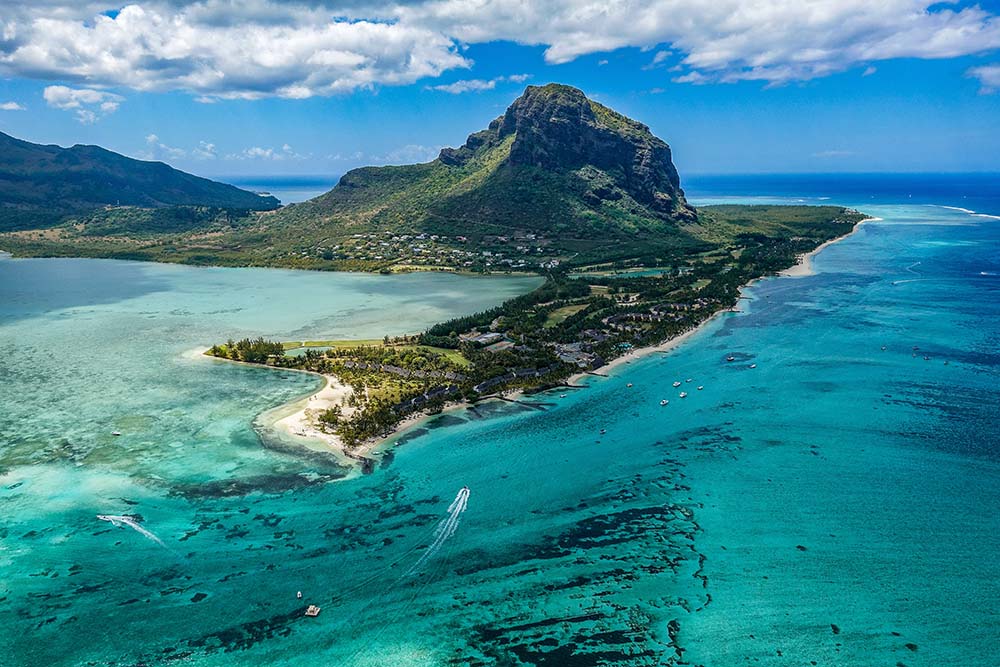 Mauritius is the most developed and safest country in Africa. Located in the Indian Ocean, it's a small island country with a mountainous interior. Because of its geography, the country is a great place not only for water sports lovers but also those who want to enjoy its land-based activities.
While Mauritius isn't a very wild island anymore, it still has a very varied for its size and urbanization flora and fauna.
Black River Gorges National Park is the country's largest wilderness area. It offers trails through a dense rainforest. There are also smaller, more urban parks closer to cities.
As expected, Mauritius shines the most when it comes to water activities. Kitesurfing, windsurfing, sea kayaking, diving, snorkeling, stand-up paddling, or swimming (even with dolphins!) are all great in the crystal clear warm waters of the Indian Ocean.
Mauritius is also a world-class golf destination with some spectacular backdrops on its courses. While it's not the best country for wild adventures, its perfect climate, hilly interior and the Indian Ocean still make it a potential good choice for living close to nature.
Tanzania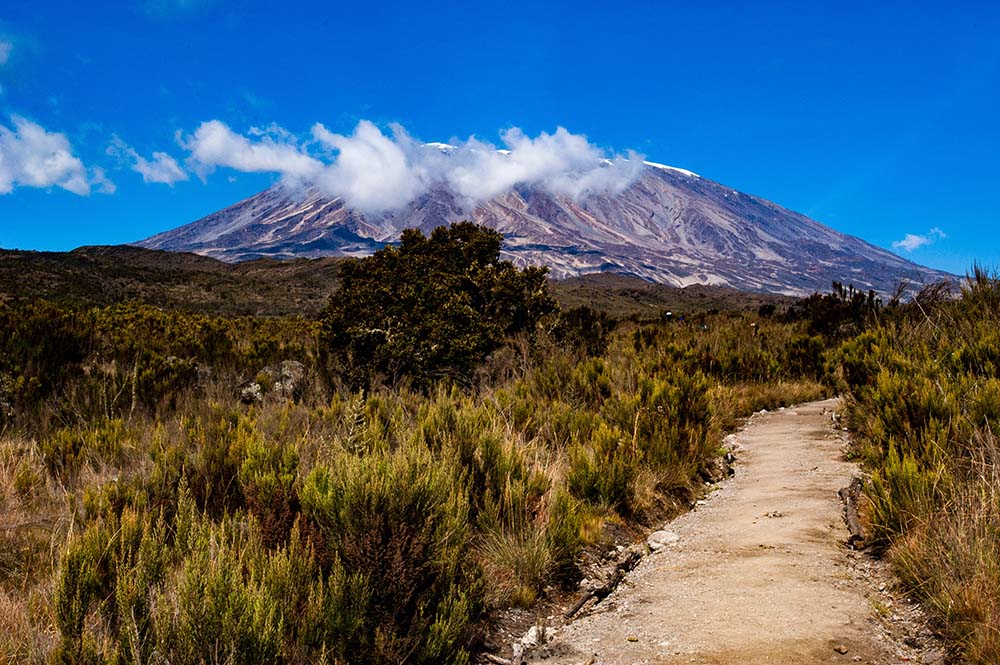 The country, known among outdoor enthusiasts for Mount Kilimanjaro, is one of the most stable African countries. It has a very well developed tourism industry, particularly for safari tours both in 4x4s as well as in hot-air balloons.
In addition to the world-famous hike to the top of Mount Kilimanjaro, some of the most notable destinations for outdoor adventures in Tanzania include the Serengeti National Park and Ngorongoro Conservation Area.
Outdoor photographers in particular will appreciate the country's diverse landscapes and wildlife. More experienced adventurers will have infinite options for day, weekend or longer trips.
For those who love water activities, Zanzibar is the best choice. It offers not only world-class conditions for wind water sports but also snorkeling and diving, particularly on neighboring Pemba Island.
Frequently Asked Questions
Which country is best for an outdoorsy person?
It's so hard to choose just one country that I would go with three: the United States, New Zealand, and Australia. While not exotic, these three countries offer the easiest access to wilderness while at the same time offering world-class infrastructure and quality of life.
Which country is best for living in nature?
Countries that respect the environment and have vast areas of wilderness such as New Zealand, Switzerland, and Finland would fit the bill the most.
What are the best European countries for outdoor activities?
Spain and Portugal have mild climates and lots of wild spaces to enjoy hiking, mountain biking, rock climbing, water sports, and more.
What is the best country for hiking in the great outdoors?
The United States has by far the most to offer due to its incredible, well-managed, diverse national parks. Other than that, Switzerland is a paradise for those who love mountains. Meanwhile, colder destinations like Canada and Norway are great for those who don't mind harsher weather conditions.
We are sorry that this post was not useful for you!
Let us improve this post!
Tell us how we can improve this post?