What City Has the Best Weather in Oregon?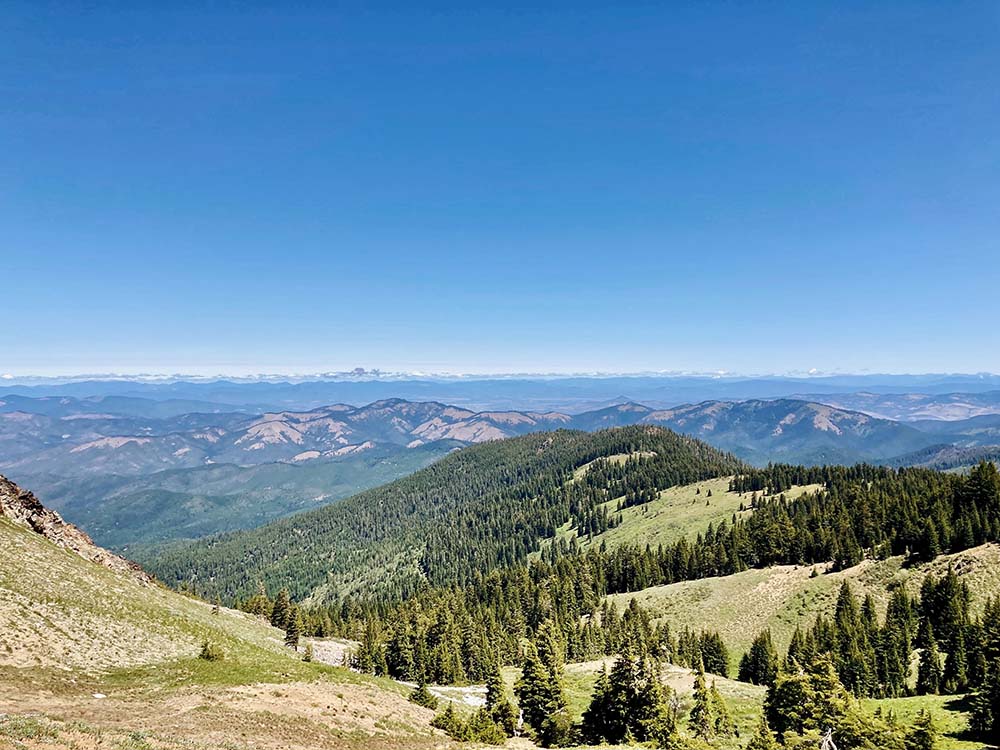 Oregon is not necessarily known for great weather due to the amount of precipitation this Pacific Northwest state gets. But it doesn't mean that those looking for the best weather in Oregon have to satisfy themselves with a wet, gray city with endless rain falling from the sky. There are some areas of Oregon that feature a much more pleasant climate than what typically comes to mind when one thinks of the Beaver State.
In this article you'll discover the best options for the best place to live in Oregon for weather. I'll cover the warmest and the sunniest city as well as offer some options for the best combination of both.
What's the Sunniest City in Oregon?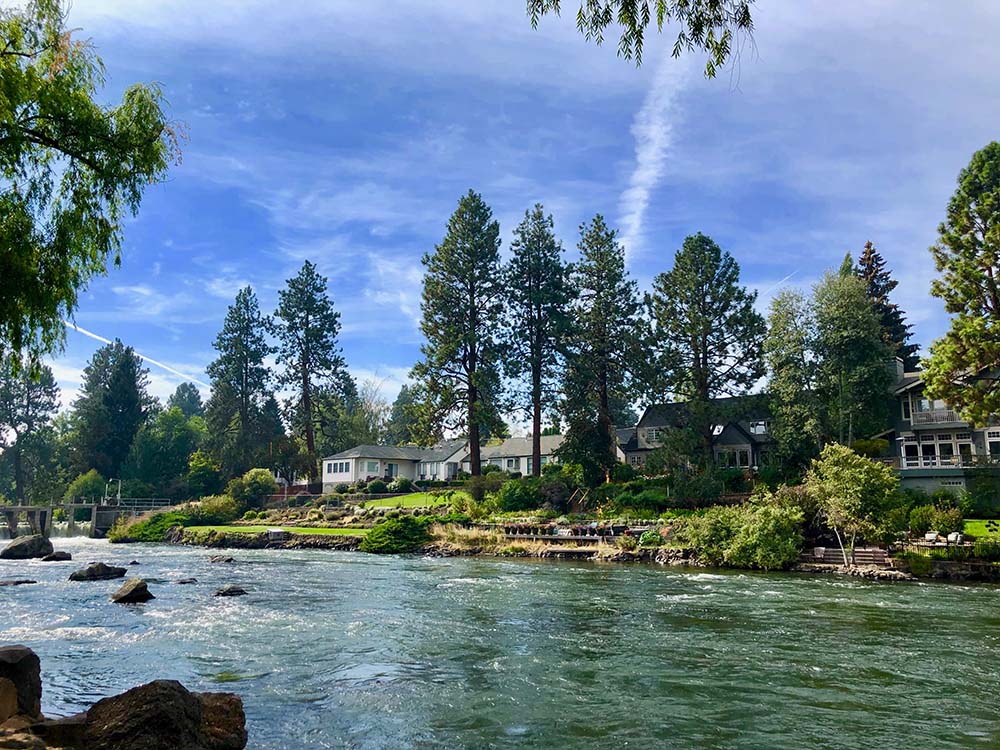 High desert areas in Oregon in the central and eastern part of the state are the driest and least rainy places. They're also the sunniest because clouds don't form as easily as they do on the forested and mountainous western side.
Because data on sunshine hours is not provided by NOAA (The National Oceanic and Atmospheric Administration), we can only rely on third-party websites with modeled data (not actually recorded) or compare average inches of rain and average inches of snow in various cities in this region (as recorded by NOAA).
Klamath Falls near the California border is usually cited as one of the sunniest places in Oregon. But if we take a look at its available climate information, it gets much more precipitation, both in the form of rain and snow, than Ontario in Eastern Oregon that features a true high desert climate. The same goes for Bend. Take a look:
Klamath Falls gets on average 13.41 inches of rain, 36.5 inches of snow, and 81 precipitation days.
Ontario gets on average 9.48 inches of rain, 14 inches of snow, and 87 precipitation days (so much less rain and snow but a few more days with rain).
Bend gets on average 10.62 inches of rain, 21.6 inches of snow, and 66 precipitation days.
This data would suggest that Bend is the sunniest city in Oregon. Known for beautiful scenery and a wildlife refuge to be found in all directions outside the city limits, this small city is a gateway for a variety of outdoor activities. Previously focused on the lumber industry, Bend is now becoming a paradise for outdoor enthusiasts.
If you want to live in Oregon but still enjoy many sunny days per year, Bend is one of your best options. Of course, with the high desert climate come extreme temperatures. They may climb over 90 °F in the summer months and drop to 23 °F at night in the coldest months.
Still, daytime temperatures in Bend in the winter months are on average well above the freezing point. And with plenty of sunshine, being one of the sunniest places in Oregon, it offers comfortable weather most of the year.
Alternatives to Bend
As discussed before, other sunniest places in Oregon include:
Ontario, which gets much hotter weather in the summer than Bend.
Malin, a small town right by the California border, that has a slightly drier climate than Klamath Falls.
Klamath Falls, which has much more snow and rain.
What City in Oregon Has the Best Weather Year Round If You Like Warm Weather?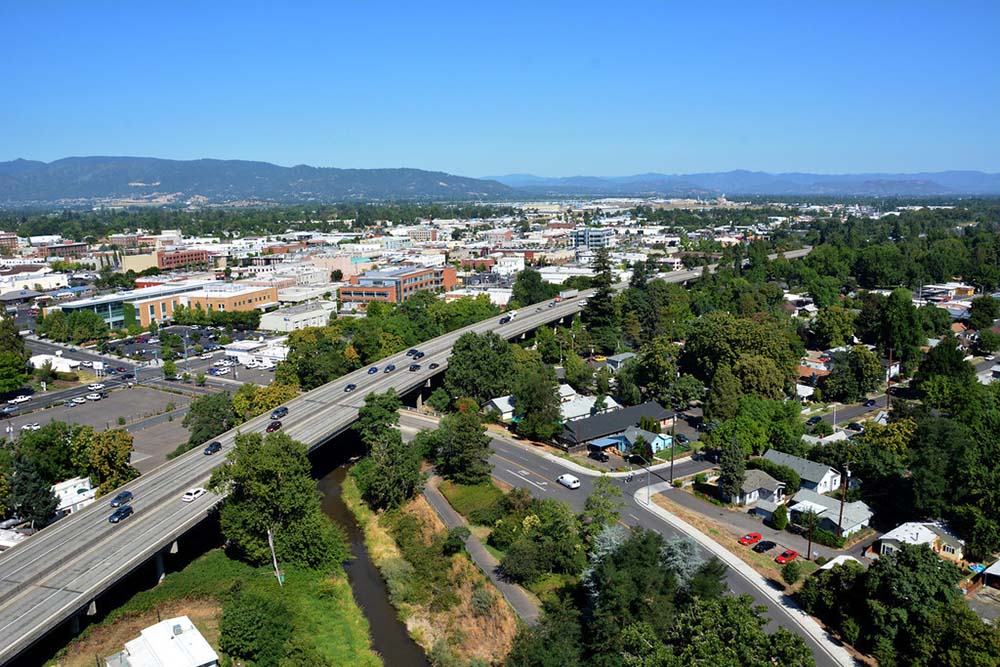 I wrote an article on the warmest cities in Oregon by researching climate data for 50 big cities in the state. I then ranked them by their average annual temperature. While Ontario ranked first, it wasn't because it had a year round warm climate but because it had some of the highest temperatures in the hottest months.
The warmest place in Oregon that has the best weather year round is Medford. It features a drier and sunnier climate than the Willamette Valley because it sits in a protected valley between the Cascade Range and Siskiyou Mountains. This area makes Oregon one of the best states for weather if you like a mild climate.
Medford gets only 18.43 inches of rain (with 74 days of precipitation) and 3.4 inches of snow a year (with 5 snowy days). This is extremely low for this otherwise wet western region of the state. For comparison, Portland gets almost 37 inches of rain spread over 156 days which is more than double.
If you're looking for the best climate in Oregon that features some of the warmest temperatures and relatively dry winters, you can't do better than Medford. The city has mild winters with temperatures during the day reaching 46-54 °F.
Temperatures in April and May are already warm. Meanwhile, temperatures in the hottest month go up to 92 °F. This may be the biggest drawback of Medford if you don't like too much heat. Still, apart from July and August when average high temperatures reach 91-92 °F, the rest of the year features comfortable temperatures perfect for enjoying outdoor activities or the city's attractions.
Alternatives to Medford
There are a few cities nearby that feature a relatively similar climate and may provide an alternative to Medford. They are:
Neighboring Central Point with exactly the same climate.
Grants Pass with warmer winter nights than Medford.
Roseburg, with milder winters and summers than Medford but much rainier weather.
You may also want to read my article on the warmest cities in the Pacific Northwest.
Where's the Best Weather in Oregon Year Round Overall?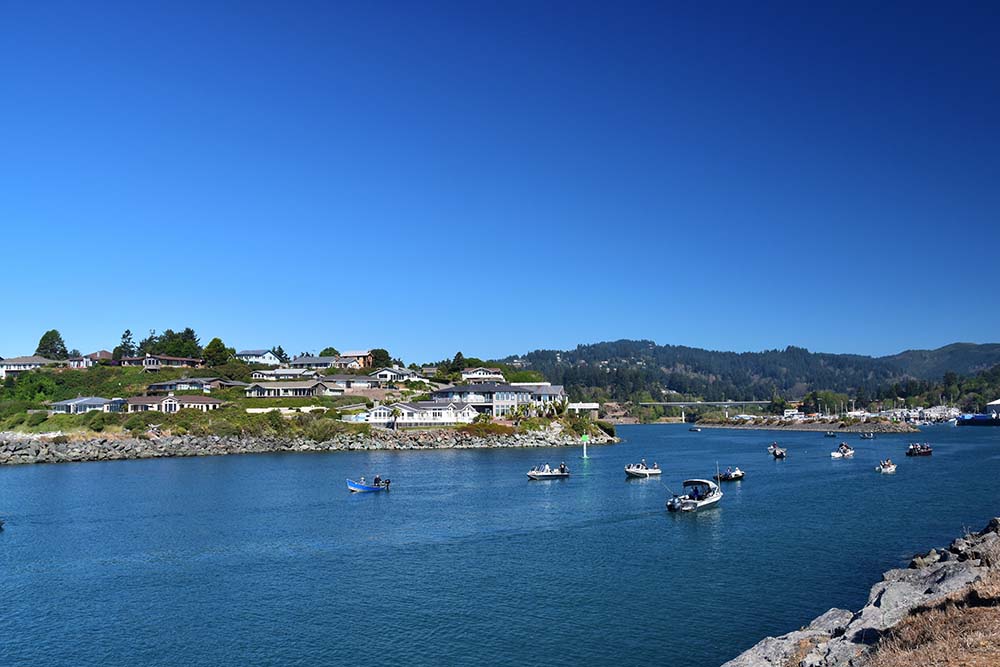 If you're looking for plenty of sunny days but also warm temperatures, here are the top three best cities for weather in Oregon:
Medford. It offers the best combination of dry, sunny weather and consistently high temperatures year round. The only objection may be hot summers but it's just two to three months of potentially a bit uncomfortable weather.
Brookings. This small coastal city on the Pacific Coast is the least snowy place in Oregon (check out my article on where it doesn't snow in Oregon). While it has plenty of rain, it maintains very mild temperatures ranging from 53 °F in the coldest month (December) to 66.6 °F in the warmest month (July). Despite the rain, it's still one of the sunniest places in western Oregon.
Grants Pass. Grants Pass gets almost no snow and is as warm as Medford. It has slightly cooler summers and slightly warmer nights in winter months than Medford. Because it's located in the same protected valley, it benefits from the same drier and sunnier climate.
Frequently Asked Questions
What kind of weather does Oregon have?
Oregon can be roughly divided in half. The eastern part of the state is drier and features a semi-arid climate with more extreme temperature variations. The western part of the state is much wetter and cloudier but has more stable, milder temperatures. There are pockets of microclimates where temperatures or precipitation are different. Overall, the most populated areas of Oregon have mild weather with comfortable temperatures most of the year (though rain falls often).
What coastal town in Oregon has the best weather?
Brookings has the best weather in coastal Oregon. It maintains consistently mild temperatures of 53 °F to 67 °F throughout the year. While it rains a lot (the average monthly rainfall in the wettest month reaches 14 inches), the climate is still very sunny for this part of the state.
What is the sunniest place in Oregon?
Bend has the lowest number of days with precipitation and some of the lowest rainfall and snowfall in the state. This is the best place to go to avoid wet winters.
What city has the best weather in southern Oregon?
Medford features not only the best weather in southern Oregon but arguably the entire state. It has mild winters, warm spring and fall, and hot summers. Because it's located in a protected valley, it also has a drier and sunnier climate than for example Portland.
Does Oregon have good weather?
Certain parts of the state offer surprisingly good weather, with many sunny days (high desert areas like Bend) or mild temperatures year round (coastal Oregon on the Pacific Ocean).
We are sorry that this post was not useful for you!
Let us improve this post!
Tell us how we can improve this post?