What City Has the Best Climate in Australia?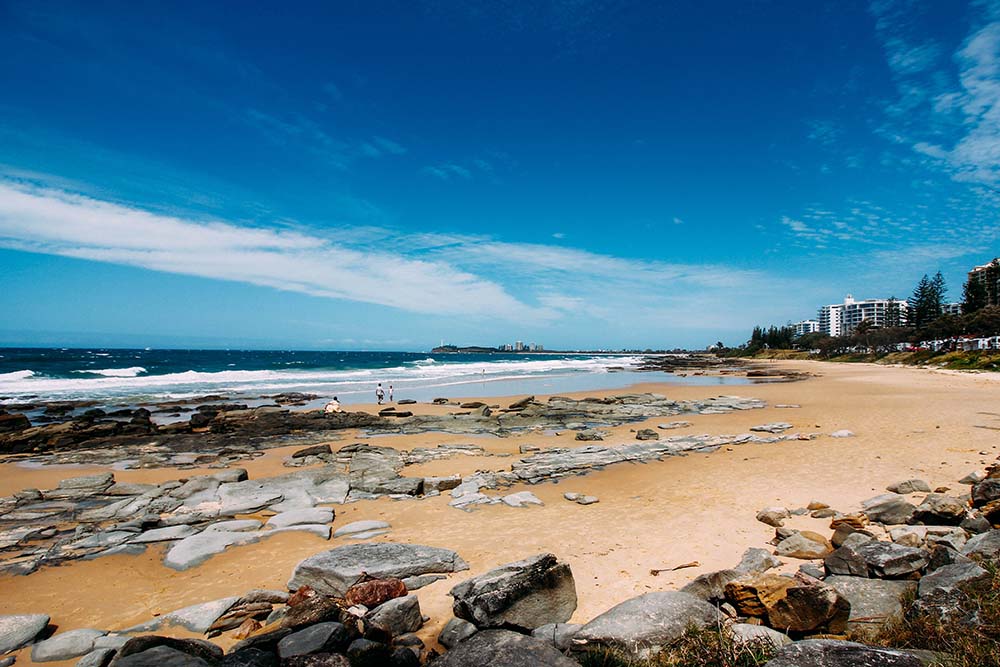 While Australia is known for its hot weather and mild winters (or non-existent ones in northern Australia), there's a variety of climates to choose from in the country. What city has the best climate in Australia? The answer depends on what you're looking for because "the best weather" is a subjective definition.
In this article I'll explore several options, depending on various definitions of "the best climate."
City With the Best Mediterranean Climate in Australia
Perth in Western Australia is often considered as a big city with the best climate in Australia. Its Mediterranean climate guarantees sunny skies almost every day in the summer months while winters are mild. Many of those who visit Australia and decide to go to Perth love its idyllic summer atmosphere with reliable blue skies almost every day.
The average summer temperatures are around 31-32 °C during the day and 16-18 °C at night. An occasional heat wave can bring temperatures to much higher 35-40 °C during the day. But the same can happen in other Australian cities. And because Perth often gets strong winds and is dry in the summer, the high temperatures don't feel as oppressive as they would with higher humidity elsewhere.
Average temperatures in the winter are mild, around 18-20 °C during the day and 8-9 °C at night. While you'll definitely need more than a t-shirt on cool mornings and evenings, during the day Perth still offers pleasant weather even in the coldest months. This may be the best time to visit Perth if you're looking for a new, warmer and sunnier place to live. If you can tolerate the cooler winter weather, you'll be in paradise the rest of the year.
Note that Perth does get strong wind in the summer months and the low humidity means that your skin may dry out very fast (and any sunburns may be more severe). If you don't do well in dry weather, consider other options (on the east coast of Australia or south of Perth).
Margaret River is a great alternative for Perth if you don't need to live in the capital city and prefer milder temperatures. While the town has a cooler climate, with winter temperatures around 16-17 °C during the day and 8-9 °C at night, it also has more moderate summer months. Average daytime temperatures in the hottest months reach 24-25 °C during the day and 13-14 °C at night. This means that you're never going to be too hot or too cold.
City With the Sunniest Climate in Australia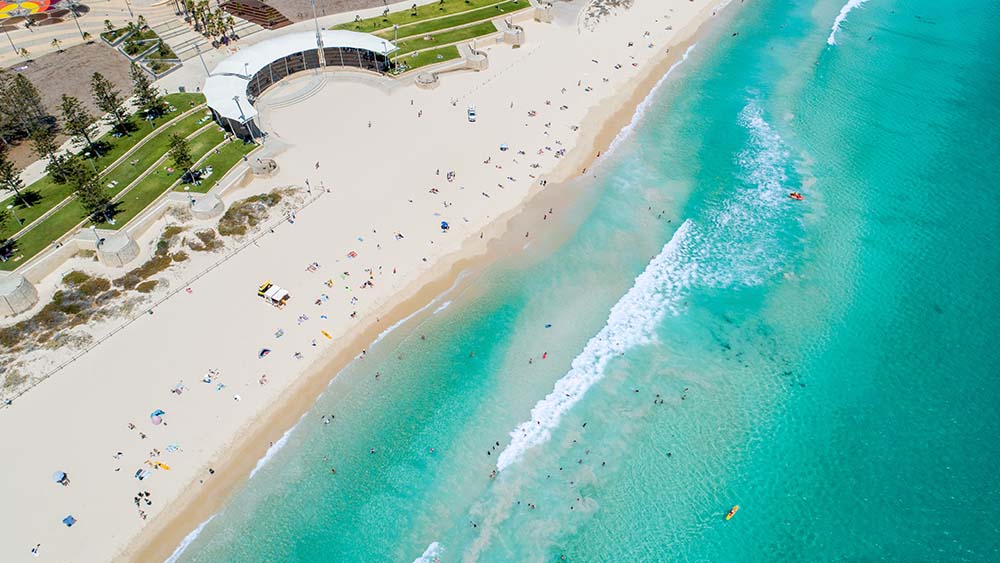 With 3,221 hours of sunshine a year, Perth is the sunniest large city in Australia. Sun shines at least 70% of the time, ranging from at least 57% in the winter months to 83% in the sunniest summer months.
But there are three cities that get even more sunshine than Perth. They're:
Broome in the Kimberley region of Western Australia,
Port Hedland in the Pilbara region of Western Australia,
Coober Pedy in northern South Australia.
All three cities record about 3,500 hours of sunshine a year. That's about 300 hours more than Perth. Granted, livability is disputable. All three are small, isolated towns compared to such a major city as Perth. But still, if sunny weather is a priority to you, and you don't mind extremely hot summers, these are your best options.
Out of the large cities, an alternative to Perth is Darwin in the Northern Territory. It gets 3,110 hours of sunshine which is about 110 hours fewer than Perth. Perth's sunshine hours are better distributed throughout the year, though. In Darwin during the wet season, sun shines 45-57% of the time compared to 57-63% in the winter months in Perth.
Darwin also has more unpredictable weather, with wild thunderstorms. Moreover, its sea breeze, from my experience, doesn't cool off much compared to the proper ocean breeze (the Fremantle Doctor) in Perth. Then there's also dangerous wildlife which makes it impossible to cool yourself off in most bodies of water outside of the dry season.
City With the Best Temperate Climate in Australia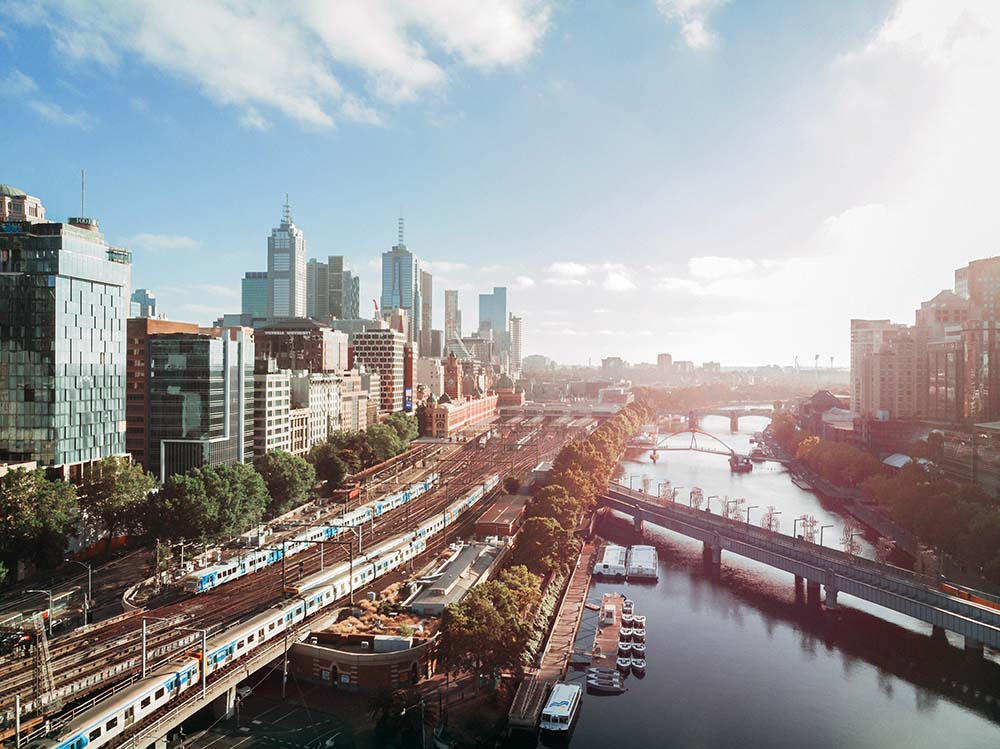 If you dislike very high daytime temperatures and would rather live in a place where temperatures are milder or a city that gets four seasons, you have a couple of options:
A Major City With Temperate Weather
Sometimes described as having four seasons in a day, Melbourne has changeable weather conditions. But this also gives it much cooler weather than in other cities in Australia. Summers are mild, with temperatures during the day reaching 25-27 °C while nights drop to 12-14 °C. Winters are cold for Australian standards but still tolerable. Daytime averages reach about 14 °C while nights stay around 6 °C.
Sydney is the best big city alternative to Melbourne if you want relatively temperate weather year round without extremely hot summers and with relatively mild winters. Adelaide gets a bit too hot in the summer while Canberra gets colder in the winter (particularly at night when average temperatures drop to zero). Geelong could be an alternative if you don't mind living in a smaller city.
A Large City That Never Gets Hot
Hobart in Tasmania is the best option for those who don't want to experience hot weather. With average summer temperatures reaching only 22-23 °C during the day and dropping to 12-13 °C at night you'll never complain about heat. Winters in Hobart are still relatively mild, with temperatures of 12-13 °C during the day and 5-6 °C at night.
For Those Who Like the Cold: The Coldest City in Australia
Macedon in Victoria is the coldest city in Australia. This small town at the foot of Mount Macedon has mild summers with temperatures reaching 22-23 °C during the day and dropping to 10-12 °C at night. Winters are very cold for Australian standards. Average daytime temperatures are only 8-9 °C while nights are around 2-3 °C. Nights are thus warmer than in Canberra (where they drop to zero) but days are noticeably colder.
City With the Best Warm Year Round Climate in Australia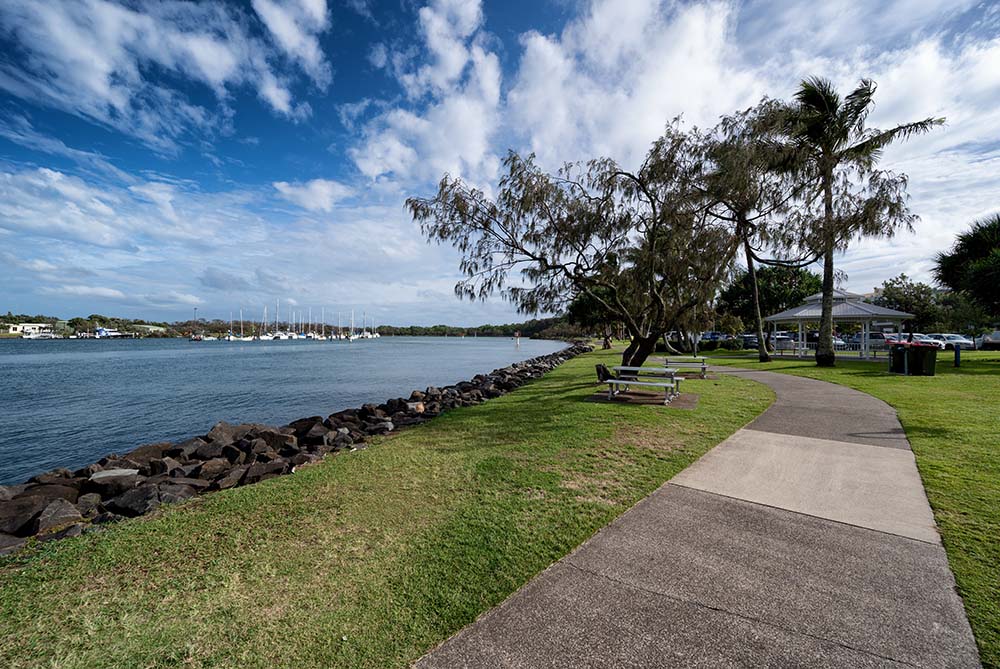 A large part of Australian's Eastern coastline features a subtropical climate. The coastal regions offer the best climate for those who want warm but not extremely hot weather year round.
While the subtropical region stretches roughly from Mackay, Queensland to Nowra, New South Wales (with some exceptions like Gladstone in Queensland, which has a tropical climate), the best warm year round (but not hot) area is the Gold Coast, Sunshine Coast and Bundaberg, all in Queensland.
All these areas have excellent weather at least 9 months each year, from September to May. Daytime temperatures in these months are between 24-29 °C and 13-21 °C at night. Bundaberg is about 1-2 degrees hotter than the Sunshine Coast and Gold Coast which makes it nicer in the winter but hotter in the summer.
The more inland you go, the hotter the summers will be while the winters will be colder. So staying in the coastal areas or close to the coast is your best bet for the most temperate warm weather in Australia.
City With the Best Hot Year Round Climate in Australia
If you want it hot year round, without ever experiencing cold weather, Darwin, Northern Territory is by far your best choice. It's the hottest city in Australia when looking at the average yearly temperature. While Broome is not far behind in my ranking of the warmest cities in Australia, it has cooler nights in the winter.
Keep in mind that Darwin is also extremely humid during the build-up and the wet season, with temperatures still very high even at night (25 °C is the lowest temperature).
Air conditioning is thus a necessity as most people will find sleeping with such high temperatures impossible. Vigorous outdoor activity may also be impossible outside of the early morning unless you're happy getting a heat stroke. This means that during the wet season you're largely confined to air-conditioned areas, similar as you may be confined indoors during very cold winters in northern Europe.
Still, there's no other major Australian city that is as hot as Darwin is. If you don't want to ever again need anything more than a t-shirt and shorts, this is by far your best option. Cairns could be an alternative for most of the year but in its dry season nights can drop to just 17 °C (compared to 20 °C at night in the coldest month in Darwin).
We are sorry that this post was not useful for you!
Let us improve this post!
Tell us how we can improve this post?