What's the Hottest City in Australia?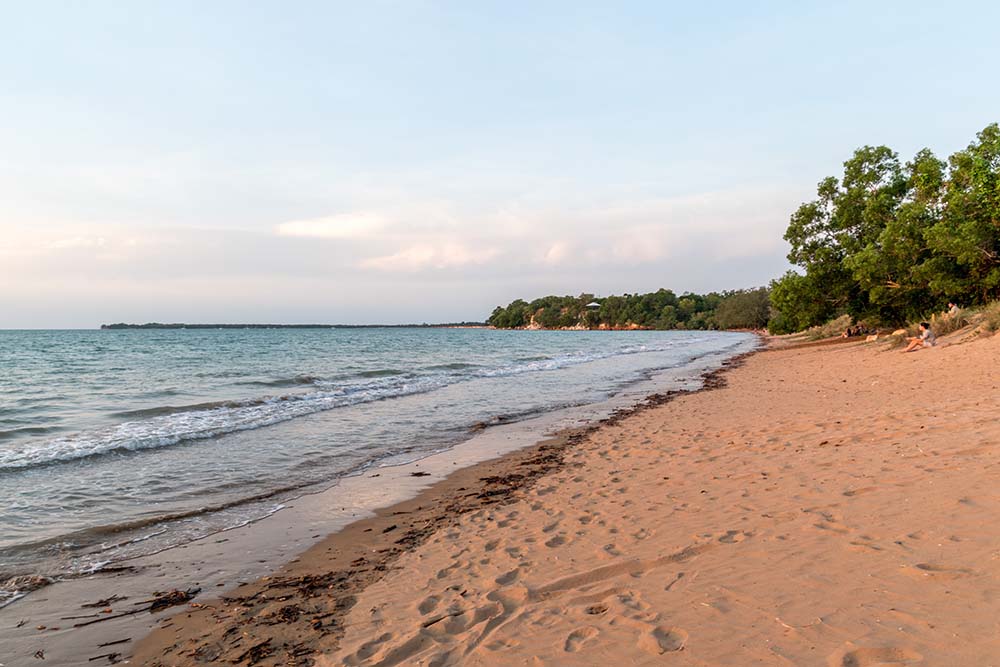 Australia is home to some of the hottest places in the world. Sunny and warm days are common in much of the country. In many areas you can enjoy year round summer-like conditions. If you're wondering about the hottest city in Australia or want to explore the hottest Australian cities that have year round hot weather, this article is for you.
The Hottest City in Australia Is…
Darwin, Northern Territory.
This may come as a surprise but Darwin is by far the hottest city in Australia if we look at annual temperatures. It has year round tropical temperatures due to its tropical savanna climate.
With a consistently hot climate, you'll never be cold in the capital of the Northern Territory. It's hot both during the day as well as at night. That's unlike arid regions further south or in Western Australia or South Australia that get extremely hot during the day but can get cold at night.
According to my research, described in my article on the warmest cities in Australia, Darwin has very small temperature differences (as is common for a tropical climate). The average annual temperature of the city is 27.85 °C.
The average winter temperatures (June-August in Australia, the dry season for Darwin) are between 31-32 °C. Meanwhile, the average high temperatures in the summer (December-February in Australia, the wet season for Darwin) are between 32-33 °C.
Besides high temperatures, Darwin also experiences high humidity levels (except for the dry season) that further intensifies the heat. Darwin is also one of the sunniest cities in Australia, enjoying 3,110 sunshine hours a year which is only about 100 fewer hours than in Perth (the sunniest of the Australian capital cities).
Darwin is far from having the highest temperatures ever recorded in Australia, though. The highest temperature recorded in Darwin is only 38.9 °C.
The second hottest town in Australia is Broome which is on average only a degree Celsius cooler than Darwin. With 15,000 people, it's not a proper city, though. But it does experience extreme heat, with average high temperatures soaring to 34 °C in the hottest month. The highest temperature ever recorded in Broome was 44.8 °C.
Among major cities, the second hottest Australian city is Cairns with an average temperature of 25.2 °C. In the hottest month, temperatures may go up to 34 °C while in the coolest month they're around 26 °C. The highest recorded temperature in Cairns is 42.6 °C, which is much higher than in Darwin.
The Hottest Australian Cities With Record Temperatures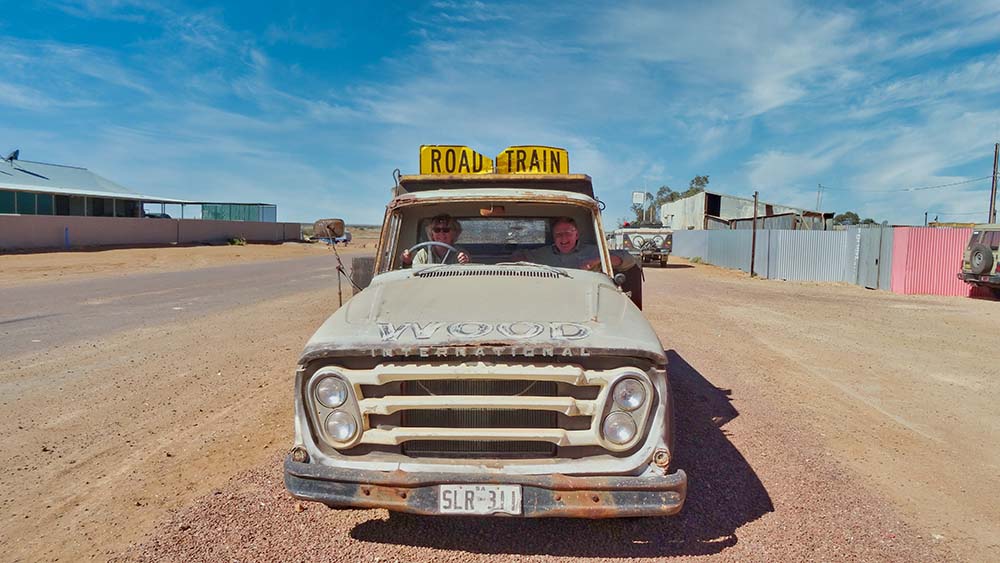 If we define the hottest city as a place that has recorded the highest temperatures in the country, then there are two places in Australia that compete for this title. They share the same record high temperature of 50.7 °C. These places are:
1. Oodnadatta, South Australia
Oodnadatta is a small remote town in the outback with a hot desert climate. It's a popular stop for tourists traveling the unsealed Oodnadatta Track. The town recorded its highest temperature in 1960 when it reached 50.7 °C on January 2. Its average annual temperature is 22.2 °C which is over 5 degrees Celsius lower than in Darwin.
The title of the hottest place in Australia was uncontested until January 2022, when another town in Australia entered the game…
2. Onslow, Western Australia
Onslow, a coastal town in the dry Pilbara region of Western Australia, recorded 50.7 °C on January 13, 2022. Along with Oodnadatta, with the same highest temperature, these two towns are now considered the hottest places in Australia.
Unlike Oodnadatta, which is a remote outback town located deep inland, Onslow is on the coast, giving it a potential breeze to make the weather a tad more bearable (though still firmly in the "stay in the shade without AC, get a heat stroke" territory).
Onslow's average annual temperature is 24.7 °C, which is 2.5 degrees Celsius higher than in Oodnadatta. The town has much warmer winters, with daytime temperatures still reaching 25 °C.
A Small Town in Western Australia That Gets Extremely High Average Summer Temperatures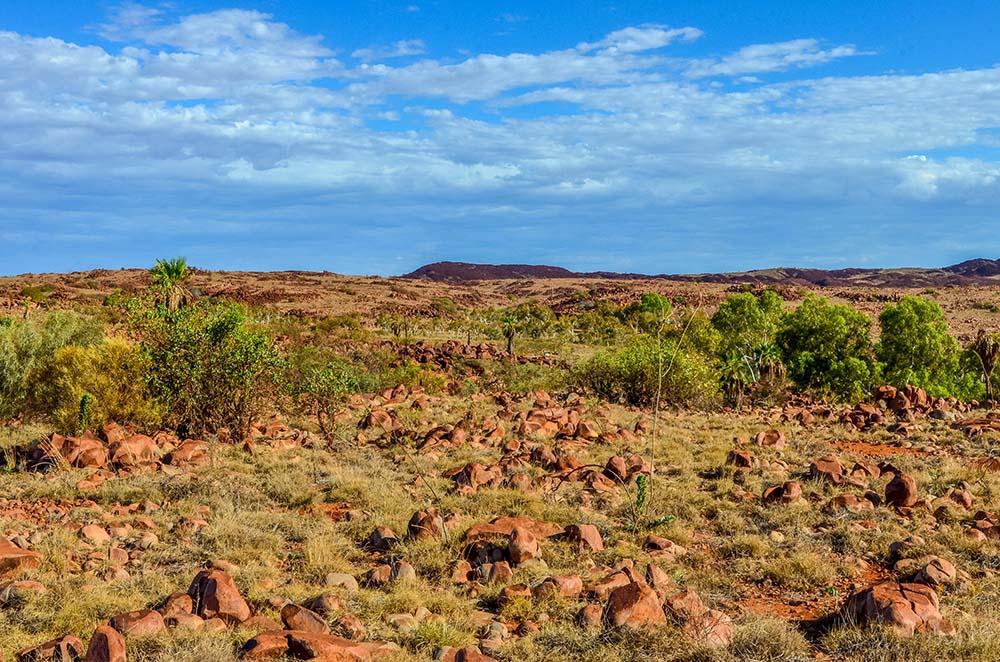 Located in Western Australia, Marble Bar is a small town situated about 200 km from Port Hedland. It's often referred as the hottest place in Australia because of its high average temperatures in the warmest months.
While its highest recorded temperature is over a degree Celsius lower than in the previous South Australia and Western Australia towns, Marble Bar experiences very high average high temperatures in the hottest summer months. Between November and January its average temperature during the day is above 40 °C. It's the highest average temperature out of all the cities described in this article.
Marble Bar's average annual temperature is slightly lower than in Darwin, at 27.6 °C compared to 27.85 °C in Darwin. But the average annual temperature doesn't tell the whole story. While Darwin is hot every month of the year, the average maximum temperature in Marble Bar in the coldest months may only reach 27 °C or so. And at night, the temperatures drop to rather cool 12-13 °C.
Conclusion? Want consistent year round heat? Darwin, Northern Territory, is your best option. Want record high temperatures? Try Oodnadatta, South Australia, or Onslow, Western Australia. Want the hottest on average summers? Marble Bar will happily provide that.
If you're after other options in Australia, read my article on cities with the best climate in the country.
Hottest Major Cities in Each State
If you're looking for the hottest major Australian cities (at least 10,000 residents) in each state or territory by average temperature, here's a quick guide along with annual average temperatures. The states/territories are ordered by population, starting from the most populous one.
New South Wales: Grafton (19.95 °C)
Victoria: Mildura (17.15 °C)
Queensland: Cairns (25.2 °C)
Western Australia: Broome (26.75 °C)
South Australia: Port Pirie (16.4 °C)
Tasmania: Burnie (15 °C)
Northern Territory: Darwin (27.85 °C)
We are sorry that this post was not useful for you!
Let us improve this post!
Tell us how we can improve this post?