Top 10 Cooler Cities in California to Escape the Heat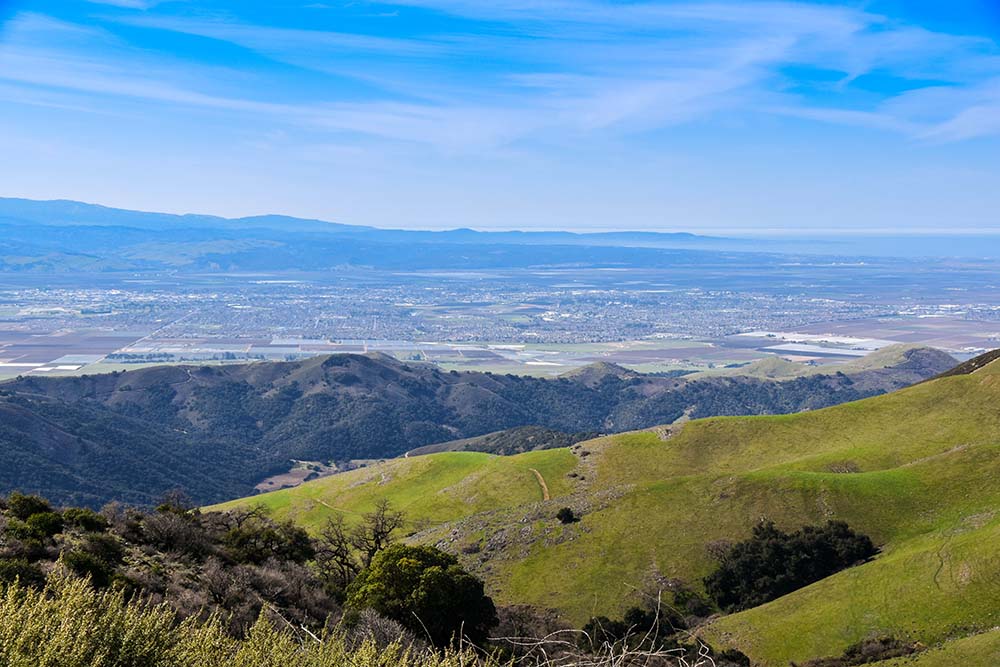 If you live in California but are tired of the state's high average temperatures, in this article you'll discover the top ten coolest cities in CA.
While the Golden State is mostly known for warm and sunny cities such as Los Angeles (check out cities with similar weather or LA's climate details) or San Diego in Southern California (check out San Diego's climate data), there are also places with cooler weather. Some of them you may know well, and some may be new to you. Either way, you're about to discover some new places with milder weather year round.
Top 10 Major Cooler Cities in California With Lower Temperatures Year Round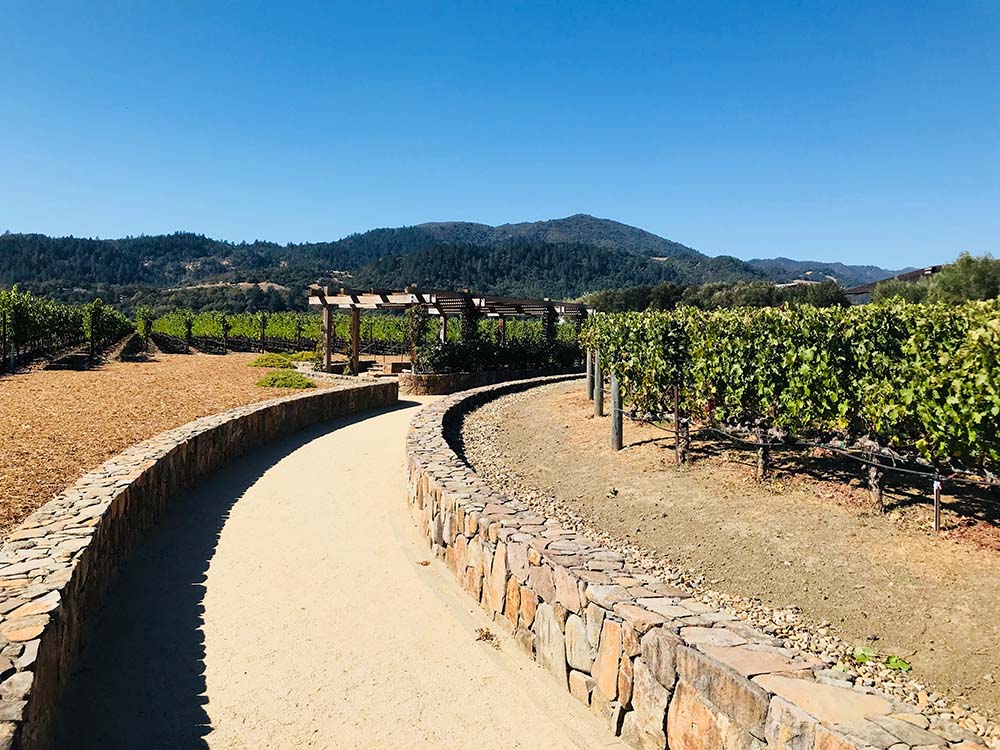 I wrote an article on the 150 warmest Californian cities with at least 40,000 residents. According to my research, these are the ten coolest places in California that offer the best weather for those who want to escape the heat. I ranked them by their average annual temperature, starting from the coolest one.
1. Watsonville – 56.3 °F
Out of the cities with at least 40,000 inhabitants, Watsonville in the Monterey Bay Area is the coolest city in California. It has year round mild weather. Winter temperatures reach 60-63 °F during the day and drop to just 38-41 °F at night. In the summer, temperatures still stay very mild. The average temperature reaches 72-73 °F during the day and hovers around 50-52 °F at night. You won't need air conditioning, that's for sure.
2. San Bruno – 57.35 °F
San Bruno is the first of many cities in San Francisco Bay Area. San Bruno has slightly cooler winters than downtown San Francisco and slightly warmer summers. Temperatures between December and February are between 57-60 °F during the day and 46-47 °F at night. During the warmest months, the average temperature reaches 71-72 °F during the day and drops to 55-56 °F at night.
3. San Francisco – 57.7 °F
Favorite among tech companies and young professionals San Francisco, as well as the surrounding cities in the Silicon Valley, dominate this list. SF features a mild climate year round. Temperatures range from 58 °F to 60 °F during the day in the coldest months (47-48 °F at night) and 70 °F in the hottest months (56 °F at night).
Read more on SF's climate here.
4. Napa – 57.75 °F
Napa in the wine country north of San Francisco has much warmer summer months than cities closer to SF. Average daytime temperatures can reach even 80 °F. But the city is still very cool because nighttime temperatures drop a lot further than in other cities in this ranking. In the summer, Napa gets average lows of 54-55 °F. In the winter, daytime temperatures are 57-61 °F and at night they drop to very cool 38-40 °F.
5. Salinas – 57.8 °F
Ocean air and fog from the Monterey Bay is the main factor moderating the climate in Salinas, located about ten miles inland from the coast. The city's mild Mediterranean climate gives it winters with pleasant daytime temperatures of 62-64 °F and nighttime temperatures of cool 40-42 °F. Salinas has mild summers, too, with average highs of 74 °F and lows of 54 °F.
6. San Ramon – 58 °F
San Ramon is located about 36 miles east of downtown San Francisco. Its more inland location gives it warmer summer days with temperatures climbing to 80-82 °F. Nights are crisp to cool throughout the year, reaching 55 °F in the hottest months. In the cooler season, San Ramon gets daytime temperatures of 58-61 °F and nighttime temperatures of 39-43 °F.
7. Petaluma – 58.05 °F
Petaluma in Sonoma County has a climate similar to Napa: hot summer days with cool nights. Winter temperatures reach 58-61 °F during the day and drop to 38-40 °F at night. In the warmest months, temperatures reach 81-82 °F during the day (some of the hottest in this ranking) and drop to 52-53 °F at night.
8. Palo Alto – 58.05 °F
Palo Alto keeps cool nights throughout the year. In the coldest months temperatures can drop to 38-41 °F while in the summer they reach 53-55 °F. Daytime temperatures in the winter are mild, around 58-61 °F as in the previous cities in the area. Summer highs are warm but not overly hot, on average reaching 78 °F.
9. Vallejo – 58.4 °F
Vallejo has temperatures that are almost exactly the same as in San Ramon. Winter days are between 57-62 °F and nights between 38-41 °F. Summer days are between 80-82 °F and nights around 53 °F.
10. Berkeley – 58.45 °F
The college town of Berkeley on the east side of San Francisco Bay enjoys slightly warmer winters than the previous cities in the region while still not experiencing hot summers. Average highs reach 59-62 °F in the winter, dropping at night to 43-45 °F. In the summer, Berkeley has pleasant highs of 75-76 °F, with cool nights at around 54 °F.
Other Cooler Cities in California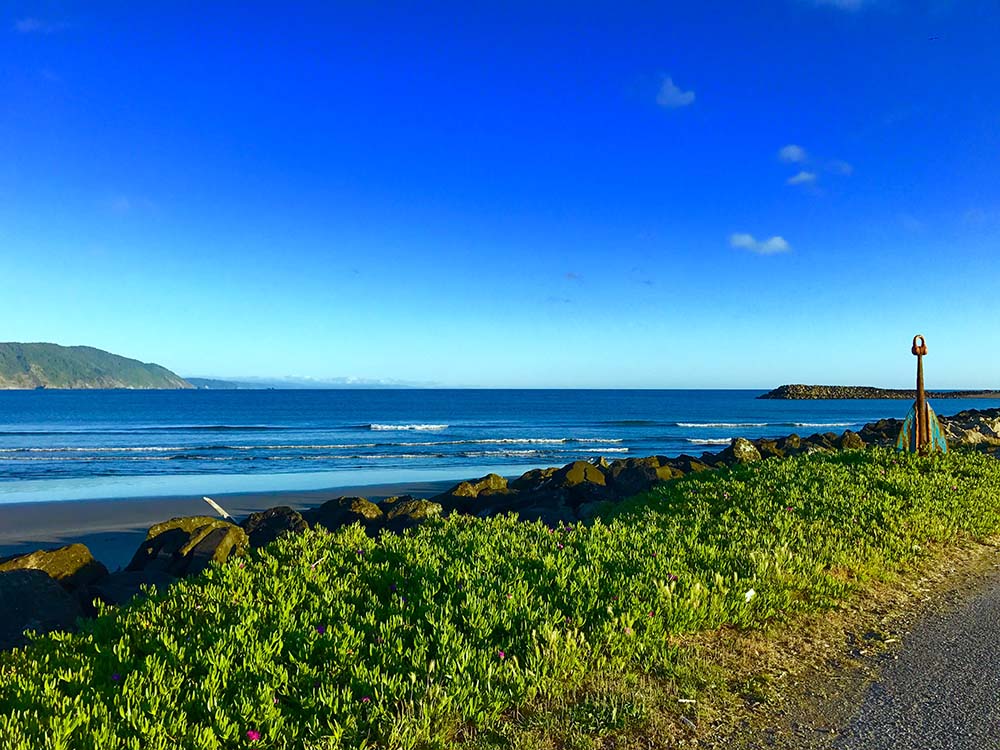 Apart from the major cities above, most of which are located in the same San Francisco Bay Area region (or close to it), there are many smaller towns that feature a cool climate. In fact, many of them are much cooler than the previous cities but they didn't appear in my original ranking because they were too small.
If you go to the northernmost parts of California, you'll encounter very mild year round cities and towns like Eureka or Crescent City on the Pacific Ocean coast. Such a mild climate stretches further south as well, getting progressively warmer the closer you get to San Francisco. These cities are still moderated by the ocean breeze and so feel cooler than the temperatures would indicate.
If you go to the far northeast corner of California, you'll encounter small towns with four distinct seasons (and very cold winters) like Alturas.
Mount Shasta is another small town with a cold four-season climate and so are neighboring towns like Weed.
South Lake Tahoe and other towns on the shore of Lake Tahoe and nearby also enjoy a cooler summer climate.
Big Bear Lake in the San Bernardino Mountains is also blessed with a moderate climate with relatively mild summers.
Cities on the Central Coast of California or near it such as Santa Maria or Santa Barbara also feature much cooler temperatures year round without such wet winters as coastal towns in northern regions of the state.
Then there are also other inland regions with various mountain towns at a high elevation, giving them a much colder climate. For example, Portola near Plumas National Forest is one such place.
If you're looking for alternatives to California, you can also check out my article on the best weather outside of California. And if you want really cold cities, read my article on the coldest cities in the US. Some Californians choose to move to Idaho, so be sure to check out the warmest cities in Idaho that would still be overall cooler than California. You may also want to check out the warmest cities in Oregon.
What's the Coldest Place in California?
If you want the absolute coldest temperatures in California, there are a few coldest places where you may go (depending on what you're looking for).
First, the absolute coldest place in California year round is Mount Whitney. Due to the elevation, the peak has an alpine tundra climate with temperatures ranging from 23 °F in the coldest month (6 °F at night) to 54 °F in the warmest (32 °F at night). Granted, this place isn't particularly accessible unless you're a well prepared and experienced hiker.
Then we have the coldest place in California that's more accessible. It's the ghost town of Bodie located in the Bodie Hills, about 100 miles southeast of Lake Tahoe. The place is known for Bodie State Park, a historic park documenting its gold-mining past. Average high temperatures in Bodie in the winter reach 41 °F and average low temperatures drop to 8-9 °F. Bodie has warm summer days with average highs of 71-78 °F. Nights are cold, though, with average low temperatures of just 32-36 °F.
Finally, the coldest place in California that's permanently inhabited is Truckee near the Nevada border. Located 15 miles from Tahoe City, Truckee records winter average highs of 41-45 °F and lows of 15-18 °F. In the summer, average high temperatures climb to warm 76-84 °F but drop to cold 36-41 °F at night. With a little over 15,000 people, Truckee is the best small town in California for those who don't like hot weather.
Nearby located Boca, a former settlement, holds the record for the lowest temperature in California: -45 °F recorded in 1937.
Frequently Asked Questions
What is the coldest city in California?
While the ghost town of Bodie is deemed the coldest town in the entire state, Truckee is the coldest permanently inhabited city in California. This small city is located in Nevada County, not far from Lake Tahoe, at an elevation of 5,817 ft. Truckee gets freezing temperatures at night in all but four months of the year. While summer days can reach temperatures of up to 84 °F, at night they drop to just 40 °F.
What is the coldest city in California in the summer?
Crescent City in Northern California has some of the coldest summers. Average daytime temperatures reach only 62-65 °F while at night temperatures drop to 49-53 °F. Due to oceanic influences, the city doesn't have as dry summers as cities in southern California while winter months can be very wet.
What states close to California have a cooler but still sunny climate?
The southern part of Oregon, including cities like Medford and Grants Pass inland or Brookings on the coast, is one option. Another alternative to the Golden State is Idaho, with the warmest cities being Lewiston, Boise, and Meridian. Check out my article on the warmest cities in the Pacific Northwest.
We are sorry that this post was not useful for you!
Let us improve this post!
Tell us how we can improve this post?