What Is the Closest Warm State to Michigan?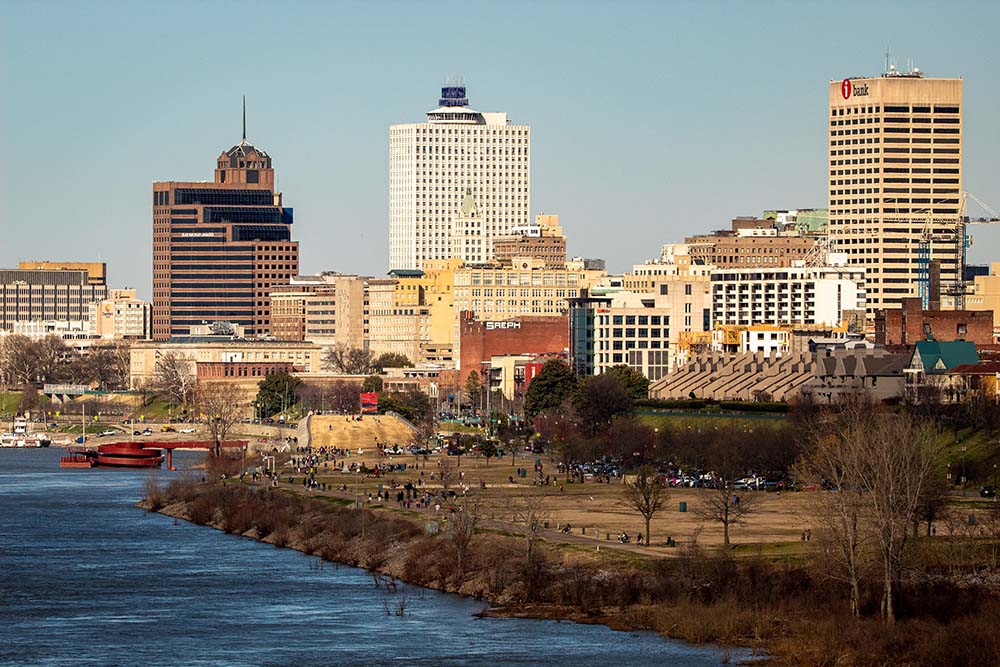 If you want to escape Michigan to a warmer state or move to a warmer area but still be able to visit family, you're in the right place. I'll show you the best options for warm weather within a day of driving from Michigan (no more than about 10-12 hours).
For simplicity, I calculate driving distances from Lansing which is roughly halfway between the most populated cities of Michigan. If you live closer to Lake Michigan, you may need to add about half an hour to an hour to the driving distance. And if you live further north, the warmest options won't be doable within a day of driving.
1. Kentucky – the Closest Warmer State to Michigan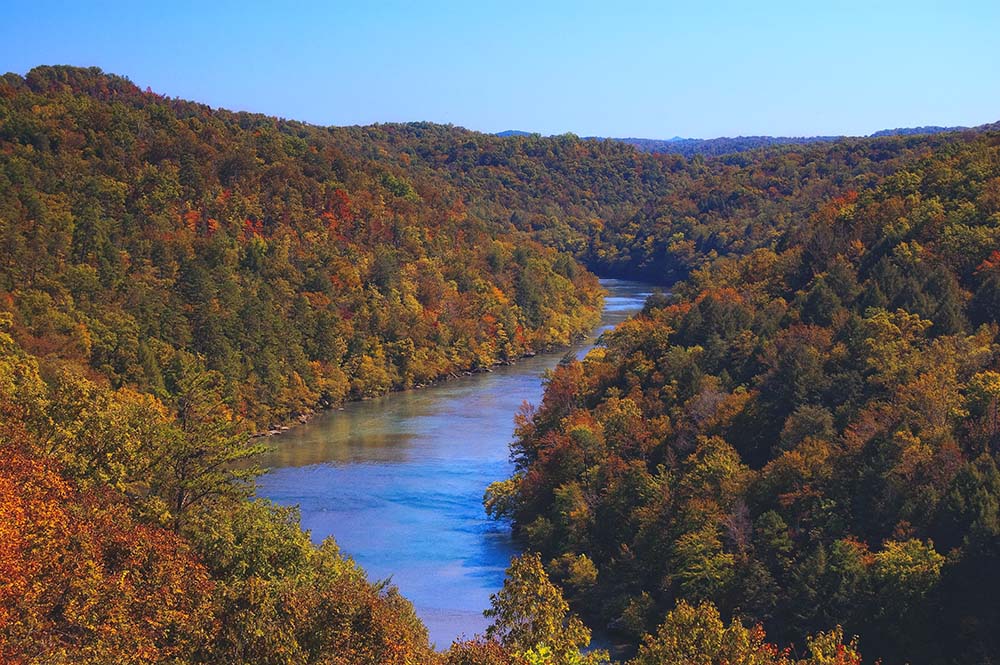 Less than 7 hours of driving take you to Glasgow, Kentucky. It's a small city of 15,000 people that is the warmest city in Kentucky. To the west, if you prefer a bigger city, there's Bowling Green, the third warmest city in Kentucky. It may be a great option for a quick winter getaway to a warmer locale.
You may still experience some cold weather but it won't be anywhere near as cold as in Michigan. Both Glasgow and Bowling Green enjoy average high temperatures of about 46-51 °F during the winter months which is a big improvement over just 30-36 °F in Lansing, Michigan.
The average temperature in these places is around 59 °F compared to about 51 °F for the warmest city of Michigan, Niles.
Kentucky is home to Mammoth Cave National Park, the longest cave in the world. The temperature deep in the cave is a constant 54 °F which also qualifies for an improvement over Michigan, doesn't it?
2. Tennessee – the Closest Warm State to Michigan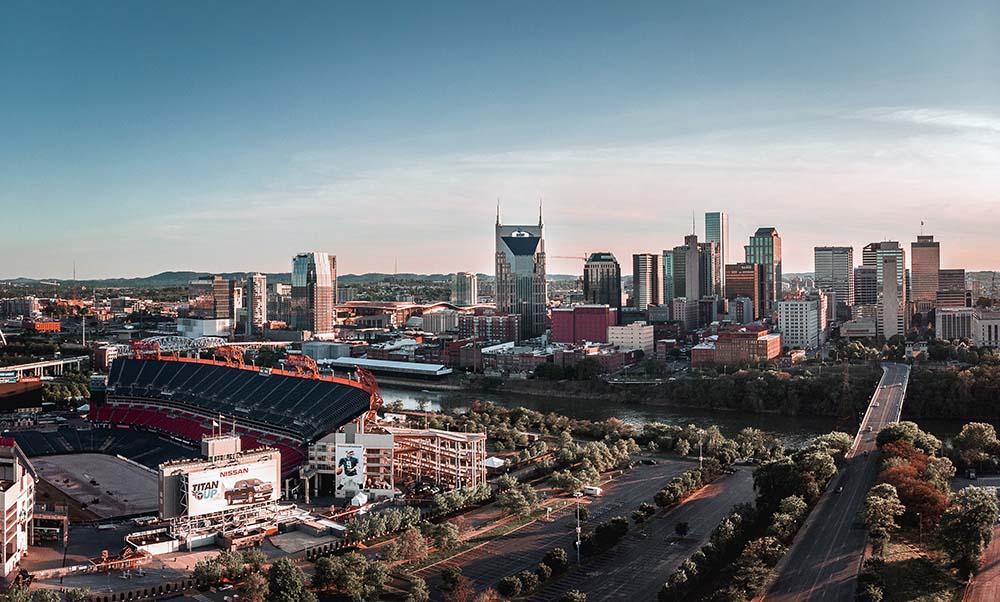 10 hours gets you to Memphis, the warmest city of Tennessee. Walking down its vibrant city streets with average temperatures of 50-55 °F in the coldest months will be sure enjoyable. The city's size is perfect for celebrating the holiday season in style, including family friendly attractions and fun holiday shopping.
Tennessee, not just Memphis but also other warmest cities in the state like Chattanooga (9.5 hours) or Nashville (8 hours), is a great state for a big improvement in climate over Michigan.
You'll enjoy higher temperatures and get access to various attractions like theme parks, live music, or some outdoor fun in places like Big South Fork National River and Recreation Area (just 8 hours from Lansing).
3. Virginia – the Closest Warm Coastal State to Michigan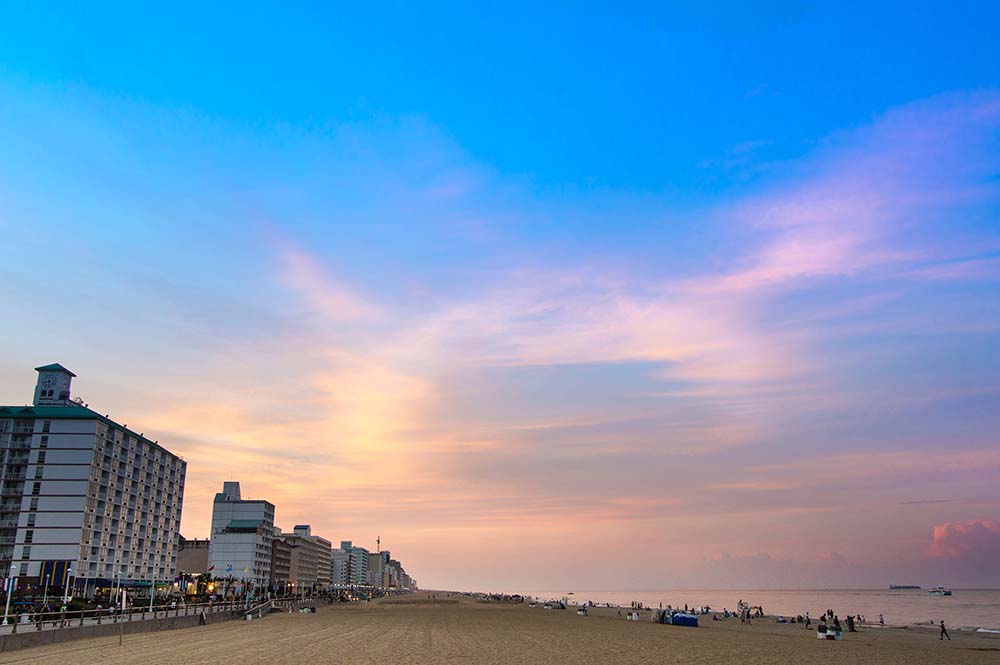 Pushing it a little (you'll need 12 hours to get there), Virginia Beach in Virginia is the closest warmer beach destination (it's also the warmest city of Virginia). Granted, if you go there in the winter it won't be proper beach weather. But walking down a sandy beach with mild temperatures of 50-55 °F and plenty of sunshine sure beats any outdoor recreation option in Michigan if you're not into its cold winters. Whether it's Lake Michigan, Lake Huron, or Lake Erie, none will cure your winter blues as well as the Atlantic Ocean coast in Virginia.
4. Alabama – the Closest Hot State to Michigan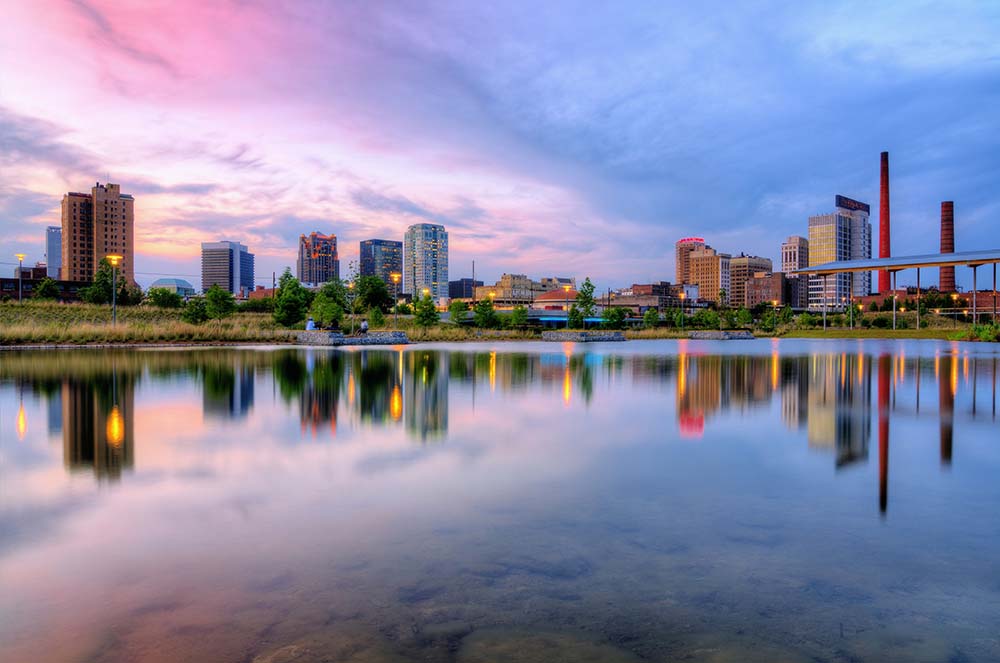 For proper warm weather destinations, Alabama and Georgia are the best options within a day of driving from Michigan. The winter cold you'll experience in these states feels more like late spring in Michigan. This makes them perfect for a winter escape for warm weather lovers.
Alabama is the closest warm state to Michigan. While the warmest cities of Alabama like Gulf Shores aren't feasible within a day of driving (it takes 15 hours to drive there), it takes about 10 hours to drive to Birmingham. In the winter months, the city enjoys average daytime highs of 55-60 °F but temperatures may just as well reach over 70 °F on the warmest days.
Within about 12 hours you can reach the state's capital, Montgomery. There, temperatures are even higher, on average reaching 60-65 °F during the cold months (and may go over 75 °F). This makes it the best winter getaway out of all warm weather destinations in this article. And if you head to the area as a spring break trip, you'll enjoy summer-like weather.
Alabama is one of the states that doesn't have a national park. But outside of the cities, Alabama still offers beautiful nature in places like Talladega National Forest and Bankhead National Forest.
5. Georgia – the Second Closest Hot State to Michigan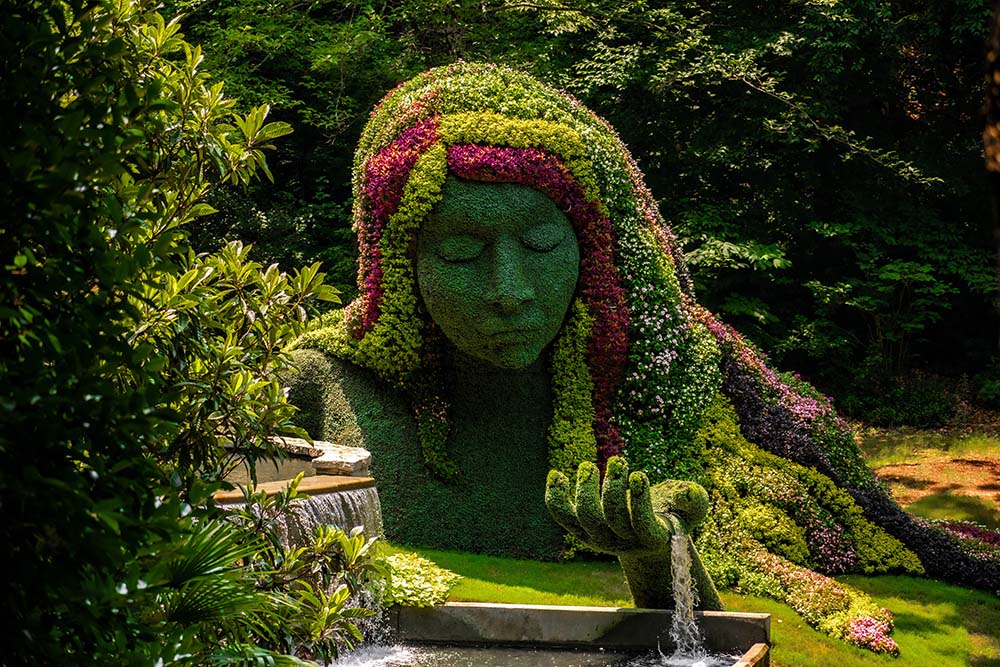 It takes about 11 hours to drive from Lansing to Atlanta. One of the fastest growing cities in the United States is not one of the warmest cities in Georgia but it still offers spring-like winters, with temperatures between 54-58 °F on an average winter day. I consider Georgia one of the best states for warm weather.
For the warmest city in Georgia within a 12-hour drive, head to Macon. The city records average high temperatures of 59-63 °F in the cold months. It's also sunnier in the winter than Atlanta.
For outdoor activities, Chattahoochee-Oconee National Forests are about 10.5 hours from Lansing. Lake Lanier near Atlanta is another excellent option. Though it's most popular in the summer, for Michigan residents it'll still work as a pleasant winter getaway.
Other Warm States That Are Relatively Close to Michigan
Within 10-12 hours of driving, you can also get to the northern part of Mississippi, North Carolina, and South Carolina. They feature similar or slightly lower temperatures than the parts of Alabama and Georgia that you can get to from Lansing, Michigan, within 10-12 hours of driving.
Delaware and West Virginia are other options for milder weather. But considering the same driving time as to the warmer states, they don't strike me as an attractive option compared to Alabama or Georgia.
Other Options to Escape Cold Weather in Michigan
A 3-hour flight from Detroit takes you to Miami, by far the warmest winter escape in the entire United States where you'll be able to enjoy outdoor activities as if it were the summer.
2 hours and 20 minutes is all you need to fly to Jacksonville, Florida. It'll be cooler than Miami but still feel more like summer than winter.
You can also of course visit any one of the mentioned before states by taking a plane instead of driving there. You'll save yourself some time on a road trip and have more to enjoy the wonderful attractions of these places.
We are sorry that this post was not useful for you!
Let us improve this post!
Tell us how we can improve this post?