What City Has the Best Weather in North Carolina?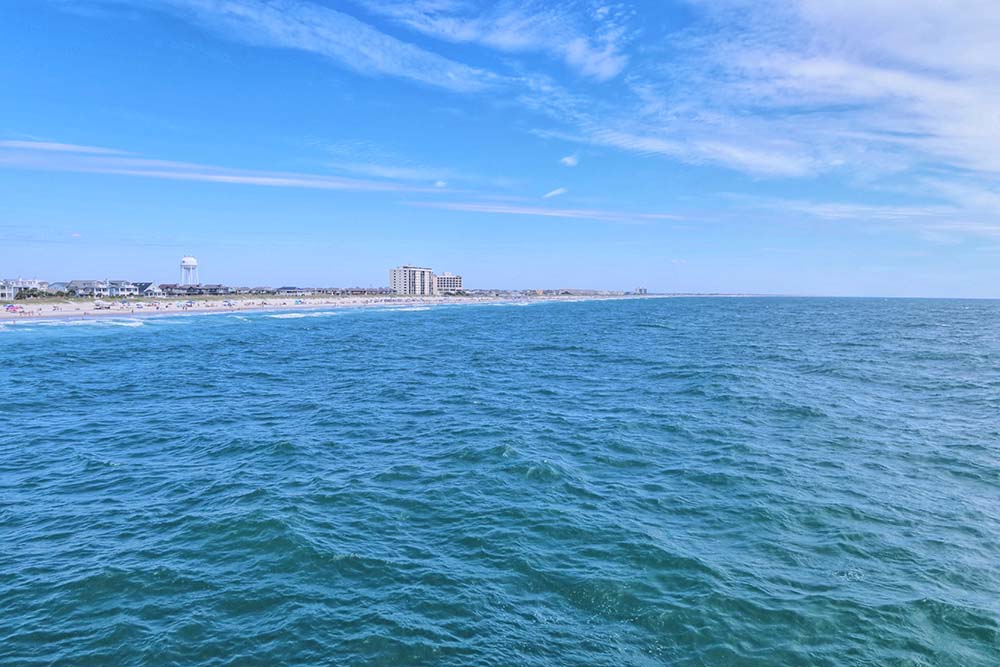 North Carolina enjoys a mild humid subtropical climate with four distinct seasons in some cities and less pronounced seasonal changes in others. If you want to move to or visit North Carolina, what places offer the best weather?
In this article you'll discover the warmest cities in North Carolina, the cities with the mildest climate year round, and the coldest cities for those who want to experience snow in the winter. If you want to find the best place for weather to live in NC, this article is for you. And if you're curious about winters in North Carolina, I wrote an article on what they're like.
What City in North Carolina Has the Warmest and Sunniest Weather?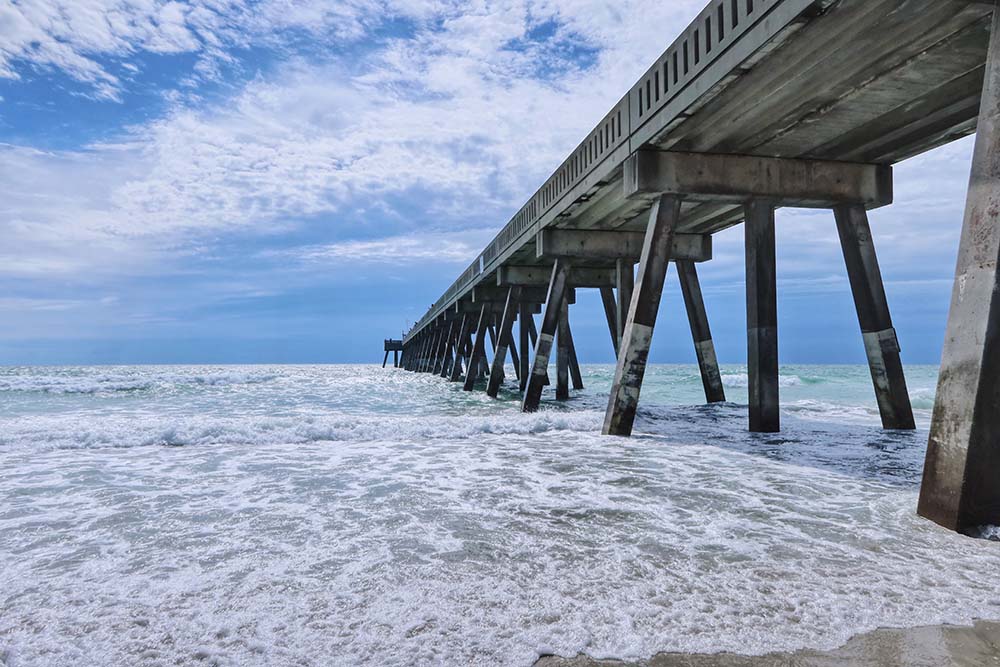 I wrote an article on the 50 warmest cities in North Carolina. Out of the major cities, if you want to enjoy high temperatures for as many months as possible, the warmest city in North Carolina is Wilmington on the Atlantic Ocean.
The eight most populous city in the state enjoys warm to hot temperatures year round. Winters feature average high temperatures of 57-60 °F. Nighttime temperatures drop to 36-39 °F but snow is extremely rare (it snows on average 1 day a year). Even in the coldest month, the weather is still mild enough that it feels more like spring than proper winter.
Summers in Wilmington feature hot weather with high humidity. Average high temperatures range from 87 °F to 90 °F and average lows from 69 °F to 73 °F. In the hottest month, while averages reach 90 °F, temperatures can go up on some days to 97 °F. The weather turns milder roughly in early November when daytime temperatures no longer reach 70 °F.
Wilmington gets about 122 days with precipitation a year, with the driest season outside of the summer. On average, it rains between 8-14 days a month.
Wilmington enjoys consistently sunny weather year round, with 2,816 hours of sunshine annually. Even in the cloudiest months, you can still expect sun to be shining about 60% of the time.
A Small Town Alternative That's Even Warmer
If you're open to living in a small town, there's one place that's even warmer year round than Wilmington. It's Southport, a town of 4,000 residents located 32 miles south of Wilmington.
Southport (and nearby areas) is particularly warmer in the winter when it enjoys daytime temperatures of 60-63 °F compared to 57-60 °F in Wilmington. The town also has slightly warmer summers. It also records 20 fewer days with precipitation.
What City in North Carolina Has the Mildest Weather Year Round?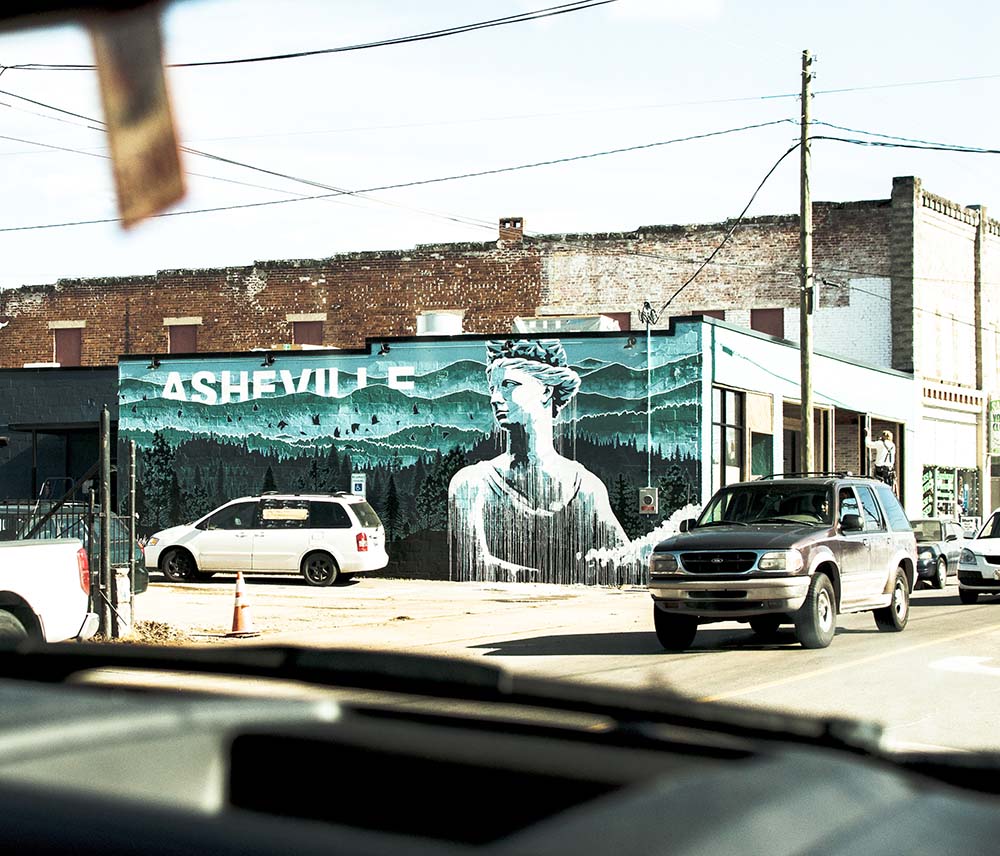 What if you'd like to enjoy warm temperatures year round but would like cooler summers? In such a case, your best option is Asheville.
The eleventh most populous city in the state has noticeably colder winters than Wilmington but they're still mild. Temperatures during the day reach on average 49-53 °F (compared to 57-60 °F in Wilmington). Nights are unfortunately much less comfortable. Temperatures go below freezing, to around 29-31 °F. This means that Asheville gets some potential snow. On average, it's 6 days a year.
In return for colder winters you get more pleasant summers. Temperatures in Asheville between June and August range from 83 °F to 85 °F which is 4-5 °F cooler than in Wilmington. Nights are much cooler, dropping to 61-65 °F compared to 69-73 °F in Wilmington. Summer maximums reach 91 °F which is the average in the coastal city.
Asheville gets less sun than Wilmington but still plenty of it, recording 2,622 hours of sun a year. The city gets 10 more days of rain but overall experiences less rainfall.
What City in North Carolina Is the Coldest?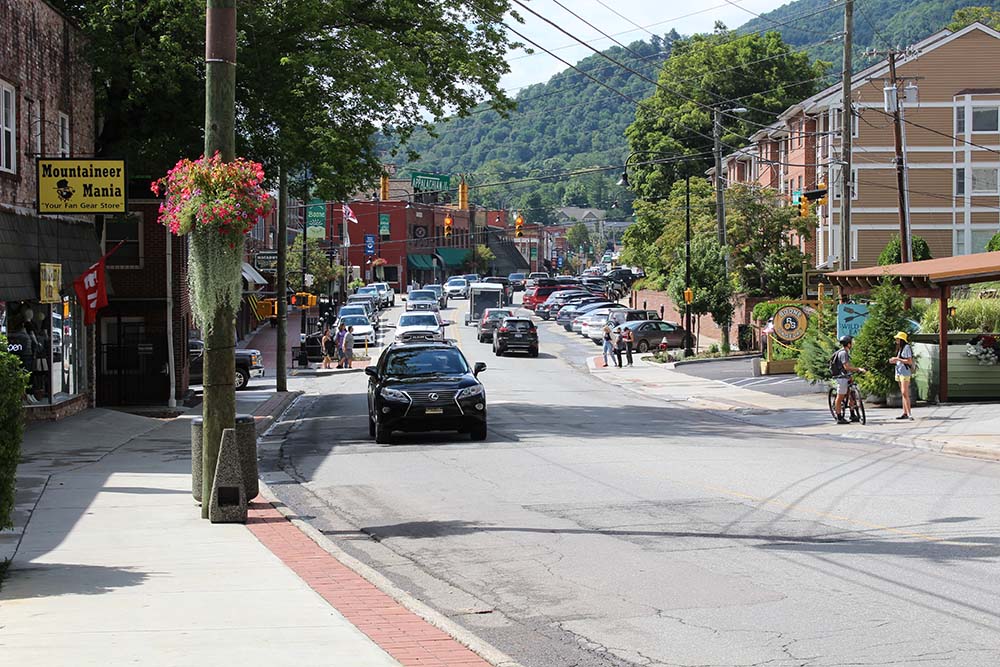 The coldest city in North Carolina is Boone. Because it's located in the Blue Ridge Mountains, you'll enjoy dramatic seasonal changes.
The weather in Boone is noticeably colder year round than in other North Carolina cities. Winters are chilly, with daytime temperatures of 41-45 °F and nighttime temperatures dropping to 22-25 °F. Boone records on average 15 days with snow.
Summers in Boone are comfortable, with the average temperature between 76-79 °F during the day and 54-58 °F at night. The city gets 146 days with precipitation which means it features rainy weather, particularly in the summer.
Frequently Asked Questions
Does North Carolina have good weather?
The warmest cities in North Carolina have good weather the entire year. Some people may complain during the hot and humid summers but apart from 2-3 months the state offers a pleasant climate.
Is it always hot in North Carolina?
It's not always hot in North Carolina. Winter temperatures in the warmest cities can still reach about 55-60 °F. In other places, they may drop to 45-50 °F, with freezing temperatures at night.
Does North Carolina have four seasons?
North Carolina has four seasons though in the warmest cities they aren't particularly pronounced. Winter in a warm city like Wilmington will feel more like spring. Colder cities will experience freezing temperatures and snow, though.
Is North Carolina hot in winter?
North Carolina is mild to warm during winter but not hot. The warmest cities can experience winter daytime temperatures of up to 60 °F. But nights can be cold, with temperatures only slightly above freezing.
How many months is North Carolina cold?
North Carolina, at least in the warmest cities, is never really that cold. If we consider cold temperatures to be below 50 °F during the day, only a few coldest cities will have 2-3 months of such weather. If you want warmer weather, consider the warmest cities of South Carolina.
What part of North Carolina has the coolest summers?
Towns in the Blue Ridge Mountains of western North Carolina have the coolest summers. A city like Boone experiences 76-79 °F during the day and 54-58 °F at night.
We are sorry that this post was not useful for you!
Let us improve this post!
Tell us how we can improve this post?