What City Has the Best Weather in Florida?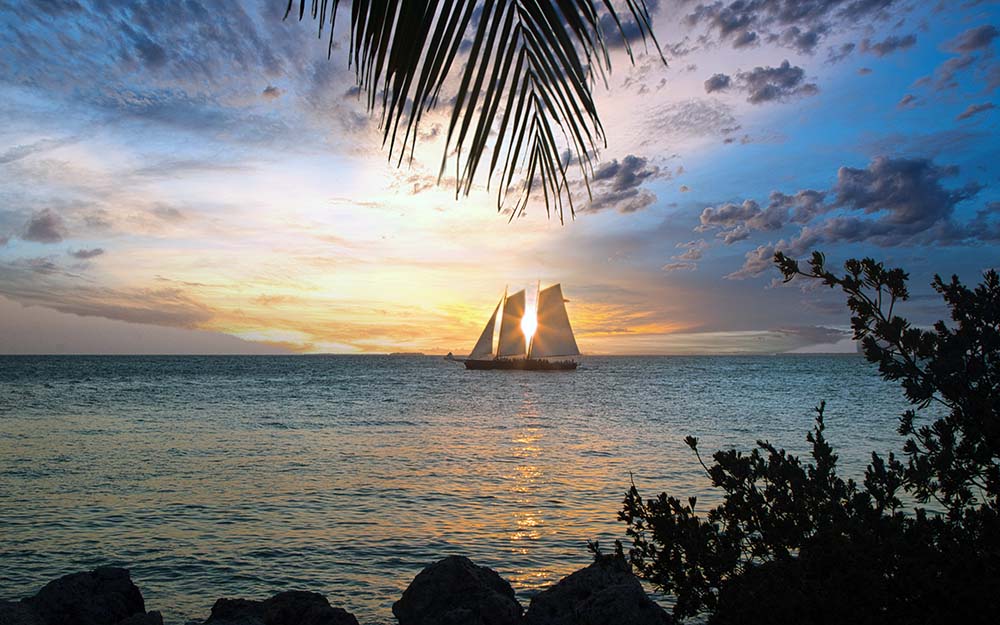 Florida is often considered the state with the best weather in the United States. The sunny and warm climate found in Florida year round is perfect for many. Add to that beautiful beaches on the Atlantic coast and the Gulf Coast and you have a place attracting hundreds of thousands of new residents a year. Fleeing from cold and cloudy states, they're looking for the best weather in Florida where they'll feel comfortable the entire year.
If that's you, in this article I'm going to give you some suggestions for the best weather cities in Florida. They'll include the warmest and sunniest but also the ones that have the most consistent pleasant temperatures year round (without extremes). I'll also give suggestions for the coolest cities in Florida as well as suggest which major city has the best climate. As one of the best states for weather, Florida has a lot to offer if you like it hot and sunny.
What Is the Warmest Year Round City in Florida?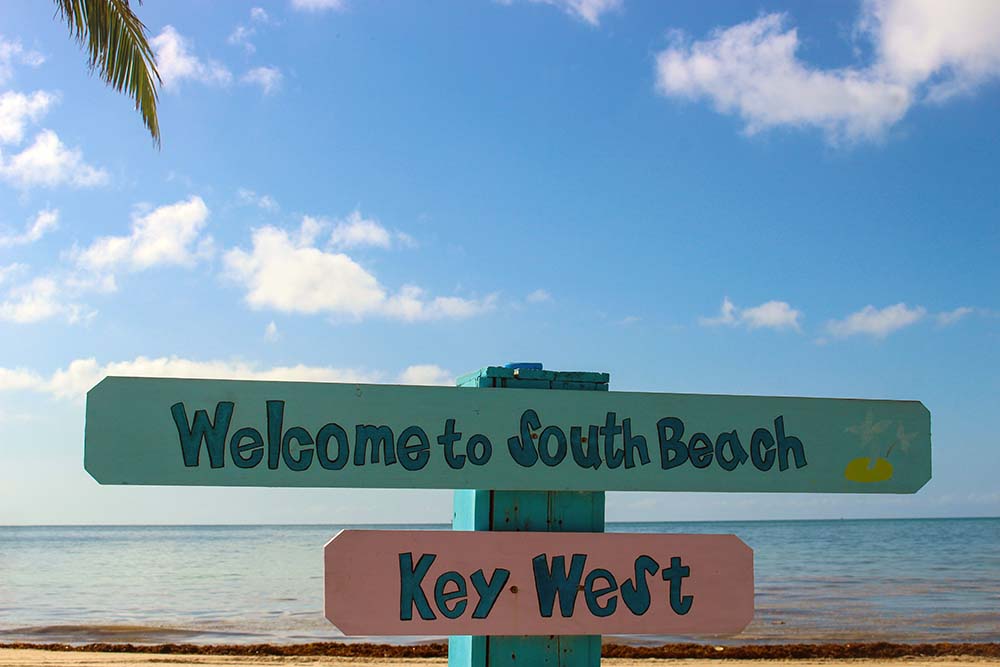 According to my ranking of the 100 warmest cities in Florida, the warmest place in the Sunshine State is Key West. It's closely followed by Marathon, also in the Keys, and North Miami.
Key West has the warmest temperatures year round in Florida. It also enjoys the warmest winters in the state.
The average daily temperature in Key West in the winter months ranges from 76 °F to 78 °F. The average temperature at night is between 66-68 °F. While Key West may experience cold snaps with temperatures going to fifties, in general the place is hot year round.
Summer months in Key West are very hot and humid. The average daily temperature climbs to 89-91 °F, with nights staying hot at 79-81 °F. Such temperatures, combined with average relative humidity reaching 70-75%, mean a very high heat index.
Key West is also the sunniest city in Florida, recording 3,404 sunshine hours a year which is on the level of some of the sunniest places in California and a bit fewer hours than the sunniest warmest cities in Arizona.
Speaking of the warmest cities, you may also want to read my article on the warmest beaches in Florida in March.
What City in Florida Has the Best Year Round Weather With the Most Comfortable Temperatures?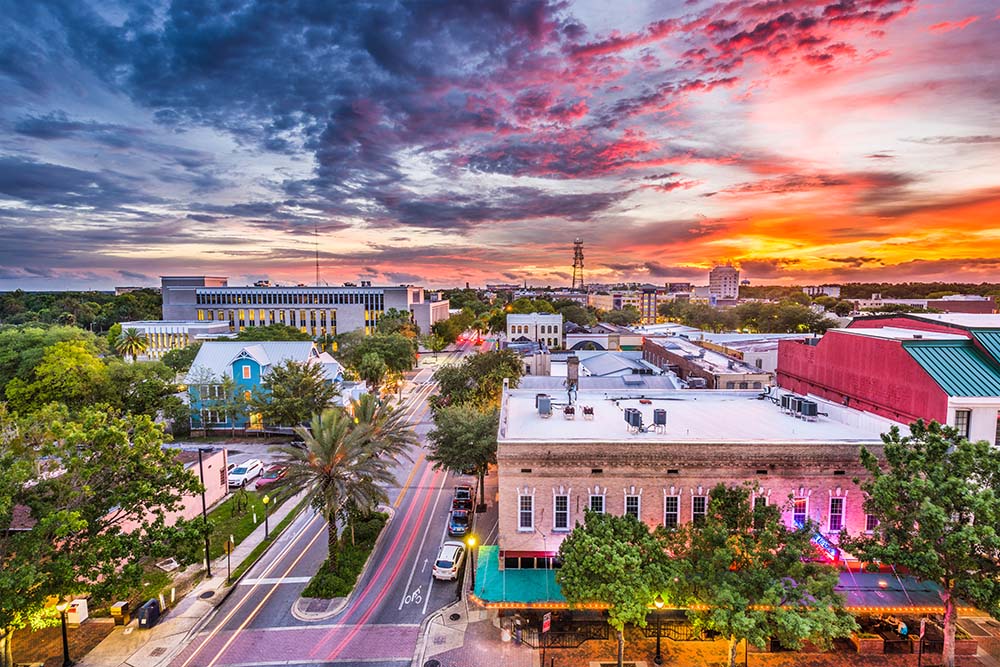 While for many the best weather in Florida is as hot and as sunny as possible, not everyone likes the average high temperature in the hottest months. For some, that level of intense heat is too much (even with the breeze).
Where can you find the best weather in Florida to live year round without any such uncomfortable months? While it's hard to avoid the intense summer heat while still enjoying warm winters, there are some cities in Florida that are cooler at night, allowing some brief respite from high temperatures.
Out of the bigger cities, Gainesville is one such place. Located inland in the central part of northern Florida, Gainesville still enjoys warm winters while also having cooler summers.
It may help to compare the weather in Gainesville with the weather in Miami:
In the winter months, Miami experiences temperatures between 76-78 °F during the day and 61-64 °F at night. In Gainesville, these temperatures are much cooler but still pleasant (during the day). Daytime temperatures reach 67-71 °F while nights drop to 43-45 °F.
In the summer months, Miami experiences temperatures between 89-91 °F during the day and 76-78 °F at night. In Gainesville, daytime temperatures reach similar 90-91 °F but nights drop to much cooler 70-72 °F. Gainesville doesn't get a sea breeze, though, so the humidity is more intense. But Gainesville has easier access to cool springs.
Gainesville also gets almost 30 fewer days with precipitation than Miami.
Alternatives to Gainesville
If Gainesville is too cold for you in the winter due to the nighttime temperatures, your alternatives include:
St. Augustine on the Atlantic coast of northeastern Florida. The city has similarly warm winter days with nights that are warmer by about 5 degrees Fahrenheit compared to Gainesville. Summer nights are warmer by about 2 °F, though.
DeLand in central Florida. This small city has warmer winter days and nights by about 2 °F while experiencing similar temperatures in the summer.
Jacksonville Beach on the Atlantic coast, east of Jacksonville. The city has cooler winter daytime temperatures between 65-68 °F (compared to 67-71 °F in Gainesville) but experiences much warmer nights at 49-53 °F (compared to 43-45 °F in Gainesville). In the summer, Jacksonville Beach has similarly warm nights as Miami (between 75-77 °F compared to 76-78 °F in Miami) but it has slightly cooler days at 87-89 °F compared to 89-91 °F in Miami.
As an alternative in a different state, you may also consider one of the warmest cities in Georgia as it'll still be cooler than most places in Florida.
What City Has the Coolest Weather in Florida?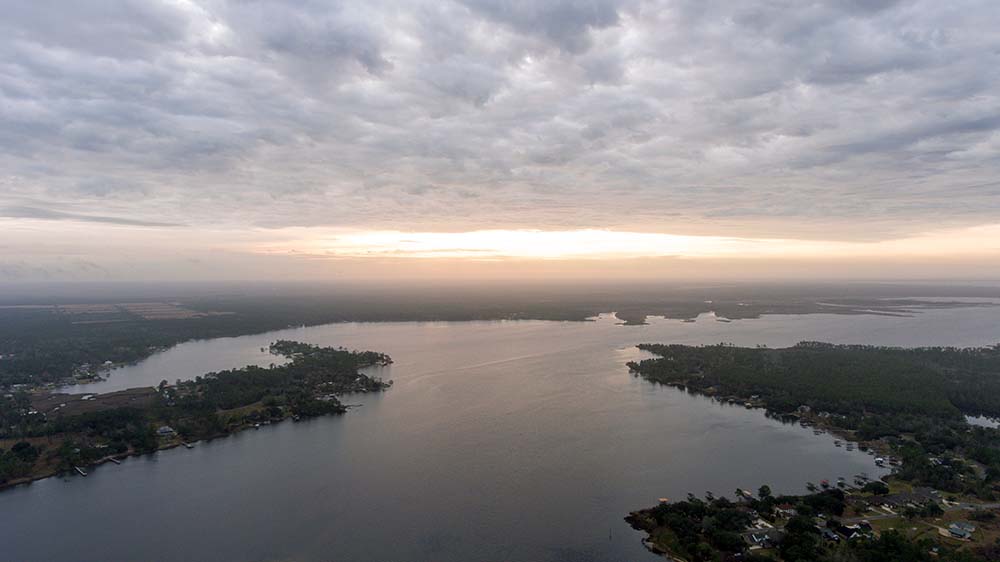 If you want to escape the hottest temperatures in Florida and prefer the mildest climate to be found in the state, Milton in the Florida Panhandle is your best option. This small city is located about 24 miles from Pensacola.
While Milton still has hot summers as other cities in Florida, the rest of the year it has much milder temperatures. Miami has no month with average high temperatures lower than 75 °F. Meanwhile, the mild sub-tropical climate of Milton gives it five months with cooler weather below 75 °F.
In the winter months, you can fully get away from Florida's heat. Milton's average daily temperatures between December and February range from 60 °F to 64 °F. Nights can get cold, with temperatures dropping to 36-40 °F.
While the hottest months in Milton have daytime temperatures reaching the same levels as in Miami (90-91 °F), nights are much cooler at 67-69 °F (as compared to hot 75-77 °F in Miami). This means that even if the days are still hot, mornings and evenings feature pleasant weather without the same level of stickiness as in Miami.
If you want something even cooler, consider checking the warmest cities in South Carolina.
What Major City in Florida Has the Best Weather?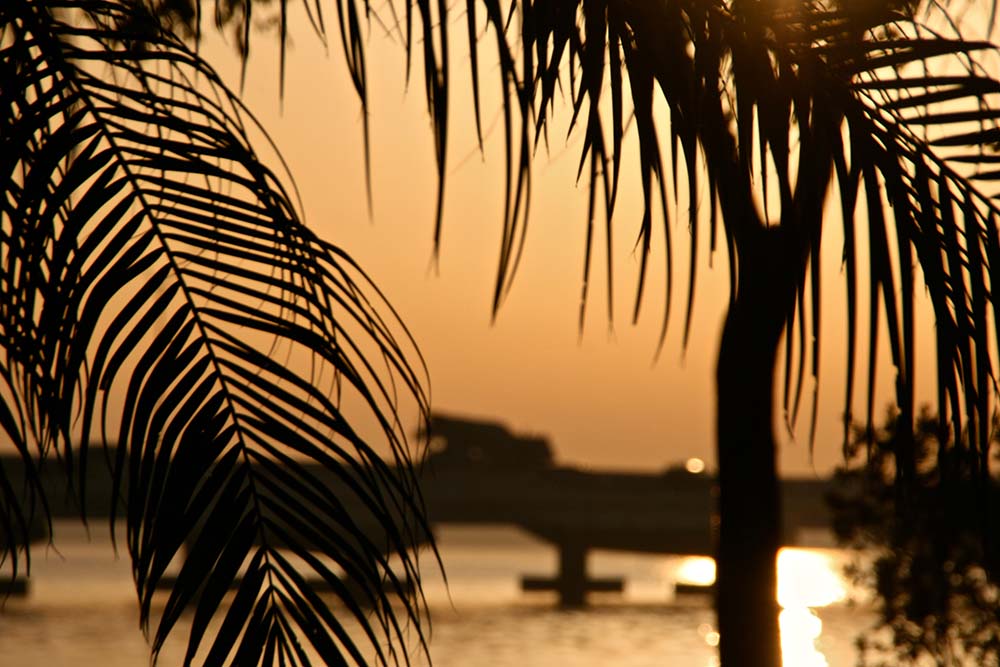 The ten most populous cities in Florida are:
Jacksonville.
Miami.
Tampa.
Orlando.
St. Petersburg.
Hialeah.
Port St. Lucie.
Tallahassee.
Cape Coral.
Fort Lauderdale.
There are of course other major popular cities in Florida like West Palm Beach, Fort Myers, or Daytona Beach. But these ten cities and their surrounding areas attract most people and so let's discuss which of these features the best climate.
If we assume that very high temperatures in the summer months combined with high humidity and very hot nights don't stand for best weather, we can exclude several cities right away: Miami, Tampa, St. Petersburg, Hialeah, and Fort Lauderdale.
This leaves us with five cities:
Jacksonville.
Orlando.
Port St. Lucie.
Tallahassee.
Cape Coral.
Since all these cities have relatively similar summer temperatures, we can now decide which of these has best weather by checking which has the warmest weather outside of the summer. After all, it's only the summer months that may be uncomfortable in Florida, while the rest of the year is pleasant for most people.
Out of these five cities, Cape Coral keeps the highest temperatures year round. Even in the winter, it still records daytime temperatures of 75-76 °F (dropping at night to cool 53-55 °F).
Jacksonville, Tallahassee, and Orlando may have too cold winter nights compared to Cape Coral as they drop below 50 °F. Port St. Lucie is a little cooler than Cape Coral, with temperatures lower by about 2 °F. In exchange, it has summer nights lower by 2 °F.
So in the end, Cape Coral and Port St. Lucie offer the best weather in Florida out of the ten major cities. Both have warm winters, with Port St. Lucie being slightly cooler while offering more comfortable summer nights,
Frequently Asked Questions
Where in Florida is it 70 degrees year-round?
There's no place in Florida that is 70 degrees year round. Even the coldest cities in Florida experience summers with temperatures going above 90 °F. The city that would be closest to being 70-degrees year round is the coldest city in Florida, Milton. It has five months with temperatures between 60-70 °F.
Which side of Florida has better weather?
The warmest and sunniest weather in the state is in the Keys and then on the Atlantic Coast.
What part of Florida has the best weather year round?
The Keys are consistently hot and sunny year round. Same for Miami and surrounding cities. For milder temperatures, North Central Florida features pleasant weather.
Which side of Florida is warmer in winter?
The Atlantic coast enjoys much warmer winters. While Miami gets 76-78 °F during the day and 61-64 °F at night, Naples (the warmest city on the Gulf Coast) has temperatures of 75-77 °F during the day and 56-59 °F at night.
What part of Florida has the mildest summers?
The Florida Panhandle has the mildest summers, primarily because temperatures at night are lower than elsewhere in the state. While Miami experiences summer temperatures at night of 76-78 °F, the coolest cities in the Florida Panhandle will record temperatures around 70-72 °F, with 67-69 °F in the coldest city in Florida, Milton.
We are sorry that this post was not useful for you!
Let us improve this post!
Tell us how we can improve this post?