What City Has the Best Weather in Canada?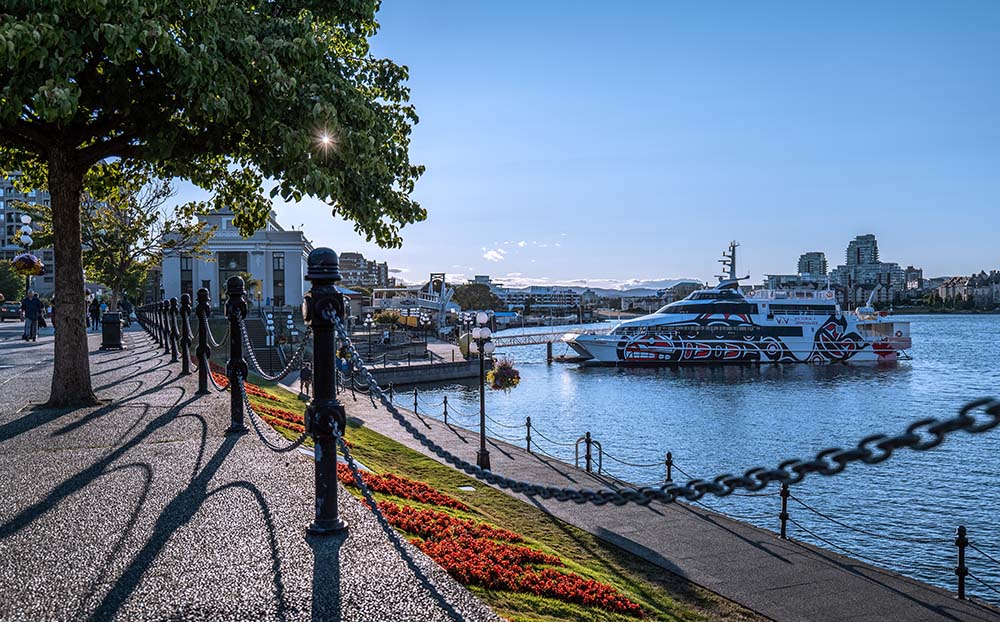 Canada's cold weather and low average temperature throughout the year doesn't inspire hope in finding places with pleasant weather. But in fact, there are some areas of Canada that have either mild winters or feature a much sunnier climate than the rest of the country.
Whether you're looking for the highest average temperatures or the highest number of sunny days, in this article you'll discover some options for the best weather cities in Canada.
The Best Weather in Canada If You're Looking for Warm Weather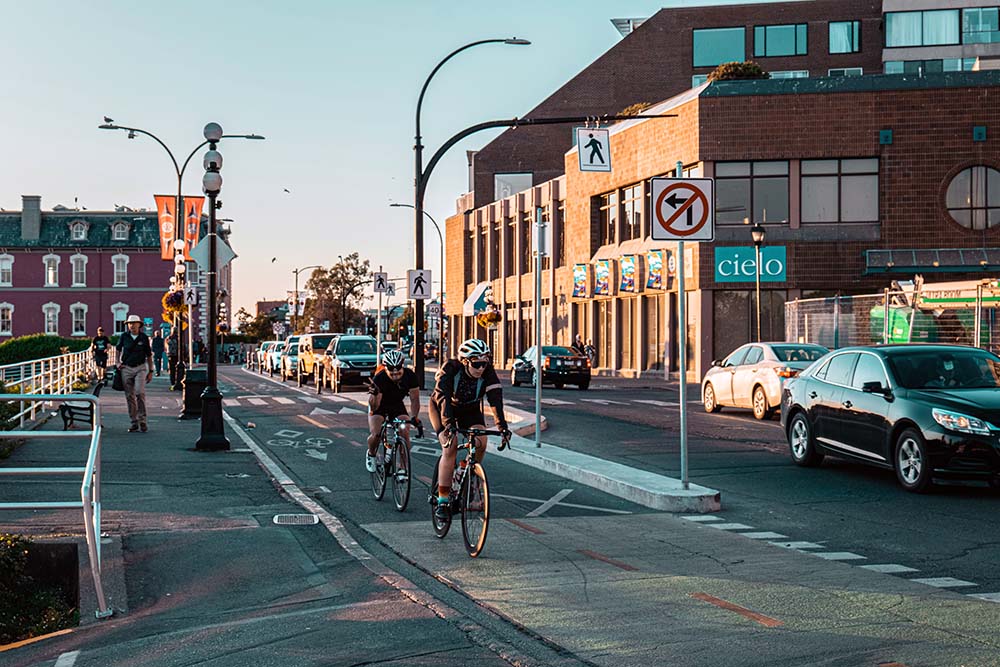 I wrote an article on the warmest cities in Canada. In that article I researched 85 cities in Canada and ranked them by their average temperature.
The warmest city in Canada that has the highest daily mean temperature is Delta in British Columbia. This small city in the Greater Vancouver area has some of the mildest winters in Canada while also having drier weather than the nearby region.
You won't be getting hot and humid summers in Delta. What you'll get instead is a mild average summer temperature of about 21-22 °C in the warmest months. These are pleasant temperatures perfect for those who don't like hot summers.
The city doesn't get cold winters for which Canada is so well known. Delta enjoys a very mild climate in the winter months, with the coldest temperatures dropping on average to 7-8 °C during the day in the coldest months. Even at night, on average Delta stays above freezing, with temperatures of 3 °C.
Because it snows on average only 5 days in Canada's warmest city (and the average snowfall a year is 28 cm) you won't indulge much in fun winter activities.
Other Options for Warm Weather
Apart from other neighboring cities in metropolitan Vancouver, another option is Saanich and Victoria on the southern tip of the Vancouver Island. Both cities enjoy some of the highest average yearly temperatures as well as a relatively sunny climate considering an otherwise rainy and wet area. They have milder summers, though, that may be too cool for some.
Cities With Best Weather in Canada If You're Looking for Sunny Weather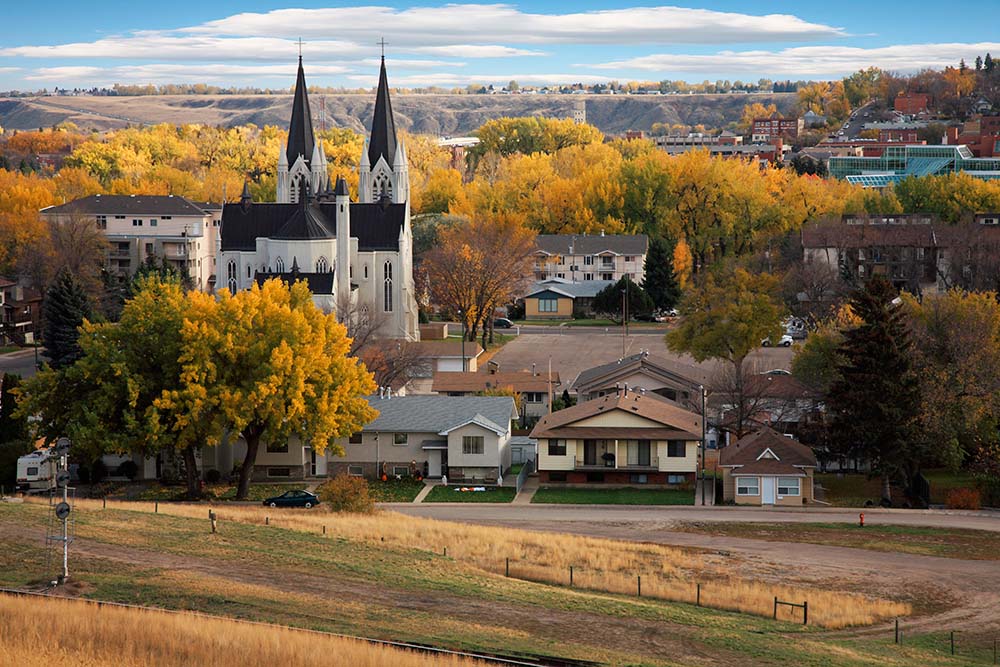 If you don't mind colder temperatures in exchange for more sun year round, I wrote an article on the sunniest cities in Canada in which I ranked 49 cities that had sunshine data.
The sunniest city in Canada is Medicine Hat in Alberta. It gets 2,544 sunshine hours a year, which is 350 hours more than in Victoria in British Columbia. Medicine Hat is sunnier year round than Victoria, with more bright sunshine both in the summer months as well as the coldest ones. Alberta overall is the sunniest Canadian province.
Of course, as the province indicates, the average daily temperature will be more than a few degrees cooler in the winter months. In Medicine Hat, average high temperatures in the coldest months range from 0.3 °C in February to -2.8 °C in January while in December, the average is -1.4 °C.
The average daily low temperature is much, much colder in Medicine Hat than in the cities in British Columbia. Nighttime temperatures are freezing, going down to between -11 and -14 degrees Celsius. Compared to Canada's warmest places, these are extremely cold winters.
Other Options for Sunny Weather
Apart from Medicine Hat, the sunniest cities in Canada also include Lethbridge in Alberta (similarly sunny), Calgary in Alberta (150 fewer hours of sunshine) as well as Winnipeg in Manitoba and Edmonton in Alberta (similar to Calgary). They all have cold winters but do experience blue skies more often than British Columbia.
Which Canadian City Offers the Best Weather Overall?
Which city best combines some of the sunniest and warmest weather in the country? Here are the three best options:
Victoria, British Columbia. The city may have relatively cool summers with temperatures around 20 °C but it also has milder winters than the rest of the country. It's also the sunniest major city in British Columbia, enjoying 2,193 sunshine hours a year.
Windsor, Ontario. Despite having four pronounced seasons, the city enjoys one of the highest average yearly temperatures in Canada. Winter days are between 0-2 °C (nights are colder) while summers are very hot and sunny with temperatures up to 27-28 °C. Windsor is not only one of the warmest cities in Canada (ranking tenth) but also one of the sunniest (ranking eight), getting 2,261 hours of sunshine.
Delta, British Columbia. Environment Canada doesn't record average sunshine hours for Delta. Guesstimating the number based on data from Vancouver which is wetter and gets 1,938 hours of sunshine, we can assume about 2,000 hours of sunshine. That's much less than in Victoria and Windsor but the mild climate with warmer summers than in Victoria (temperatures reach up to 22 °C) makes up for it.
Frequently Asked Questions
Which part of Canada has the best weather?
If you want the mildest weather year round, it's Greater Vancouver and Vancouver Island. If you want the sunniest weather year round, the Palliser's Triangle with its semi-arid climate is the best option. It includes cities like Medicine Hat and Lethbridge.
What part of Canada has the mildest climate?
Coastal British Columbia enjoys the mildest climate, including Greater Vancouver and Vancouver Island. The area has mild winters with temperatures reaching up to 7 °C in the coldest months. Summers are mild, too with temperatures between 20-22 °C.
Which cities in Canada are not too cold?
The warmest year round cities in Canada are all in British Columbia. They enjoy mild temperatures year round, rarely experiencing freezing cold temperatures that the rest of the country is known for. These cities include Delta, Coquitlam, Richmond, Surrey, Abbotsford and Vancouver in Greater Vancouver and Saanich, Victoria, and Nanaimo on Vancouver Island.
Which city in Canada has the best climate?
For the best combination of warm and sunny weather, Victoria or Delta in British Columbia get the top spot. If you want four seasons but without extremely cold weather in the winter, Windsor in Ontario is an option as well.
We are sorry that this post was not useful for you!
Let us improve this post!
Tell us how we can improve this post?