What City Has the Best Weather in Alaska?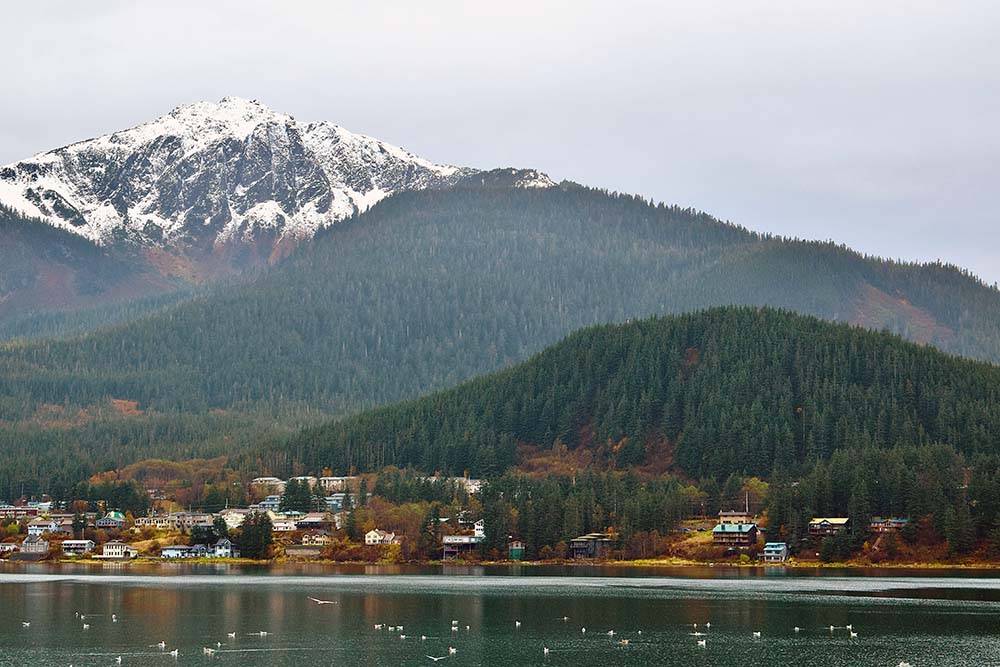 When you think of Alaska, you may think of Denali National Park, northern lights, or interior Alaska with large swaths of wilderness. But one thing is likely to be common when thinking of these things: freezing cold and snowy weather conditions. But the entire state isn't like that. There are places in Alaska that have much better weather with milder winters or less snow. And if you love cold weather, then Alaska is one of the best states for such type of weather.
If you're looking for the best place to live in Alaska for weather, this article will give you some useful suggestions. I'm going to talk about the warmest year round towns in Alaska, places with the warmest summers where you can get the most out of the state's long daylight hours, and the best weather city out of the major cities in Alaska.
What Is the Warmest Town in Alaska With the Warmest Winters?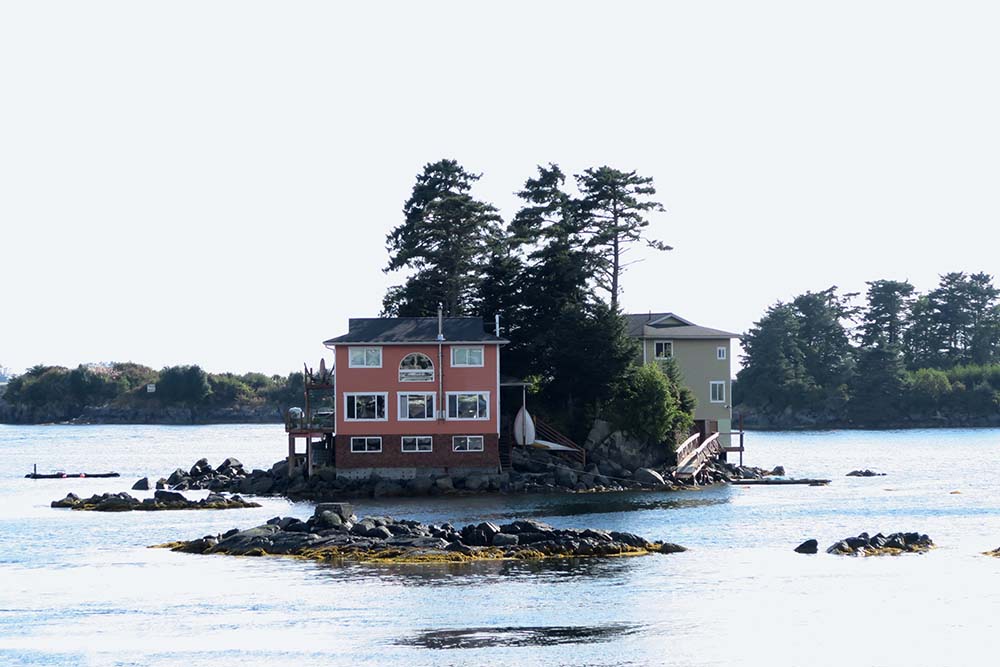 I wrote an article on the warmest cities in Alaska where I researched 30 major cities and towns in Alaska and ranked them by their average temperature based on weather data from the NOAA. The three warmest cities in Alaska are Ketchikan, Sitka, and Klawock.
All three cities have very rainy weather (with 230-240 days with precipitation a year), though Ketchikan gets almost twice as much rain as Sitka and Klawock, which gives it the highest relative humidity. This leaves us with two candidates for the warmest best weather towns in Alaska.
If we go by the mildest winters possible, Sitka wins. Located on Baranof Island in the southeastern part of the state, Sitka has an oceanic climate. Out of the major cities, it's within the closest distance to Juneau.
Average temperatures during the day in the coldest months range from 40.5 °F to 41.5 °F. This is a very mild for Alaska temperature in winter. At night, average temperatures are between 32.1 °F and 33.4 °F. While temperatures may drop further, these are definitely not the kind of freezing cold winters you'd expect from Alaska. Sitka gets on average 19 days with snow which is very little for Alaska. Snow falls in relatively small amounts compared to the bigger cities in Alaska.
In the summer months, this small town maintains mild weather. Average daytime temperatures range from 57.6 °F in June to 61.8 °F in August. Summer nights are cool, with the average low temperature dropping to 48-53 °F.
Klawock is an alternative to Sitka if you prefer slightly cooler winters (by 1-2 °F) in exchange for average summer temperatures warmer by 3 °F during the day (and with nights cooler by 2 °F).
These consistently mild compared to average temps in Alaska conditions present the best option for those who want to live in the Last Frontier but without freezing cold winters.
What Place in Alaska Has the Warmest Summers?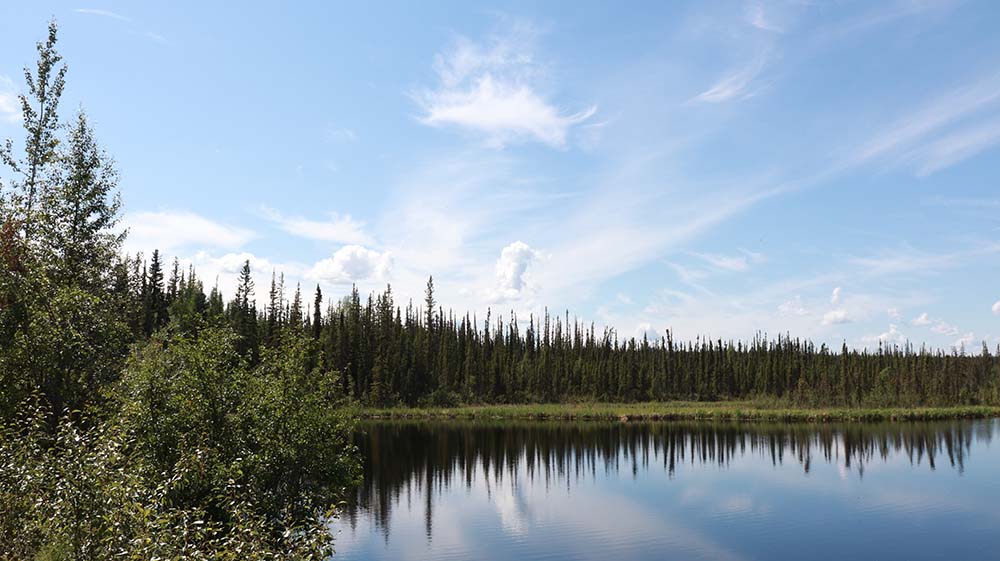 What's the warmest place in Alaska in the (short) summer months?
The place in Alaska that has the warmest summers is Fairbanks.
The city enjoys summers with daytime temperatures ranging from 66 °F to 73 °F between June and August. Nighttime temperatures are between 48-53 °F.
For Alaskan standards, these temperatures are extremely high. The place that gets the second warmest summers, Anchorage, records the average high temperature of 63-66 °F so it's noticeably cooler. Fairbanks has the lowest relative humidity out of the three biggest cities in Alaska.
Fairbanks also has the sunniest weather in Alaska, enjoying 2,105 sunshine hours a year, most of which are between March and July. June is the best month in Fairbanks as it's the second warmest month and by far the sunniest.
What Major City in Alaska Has the Best Weather?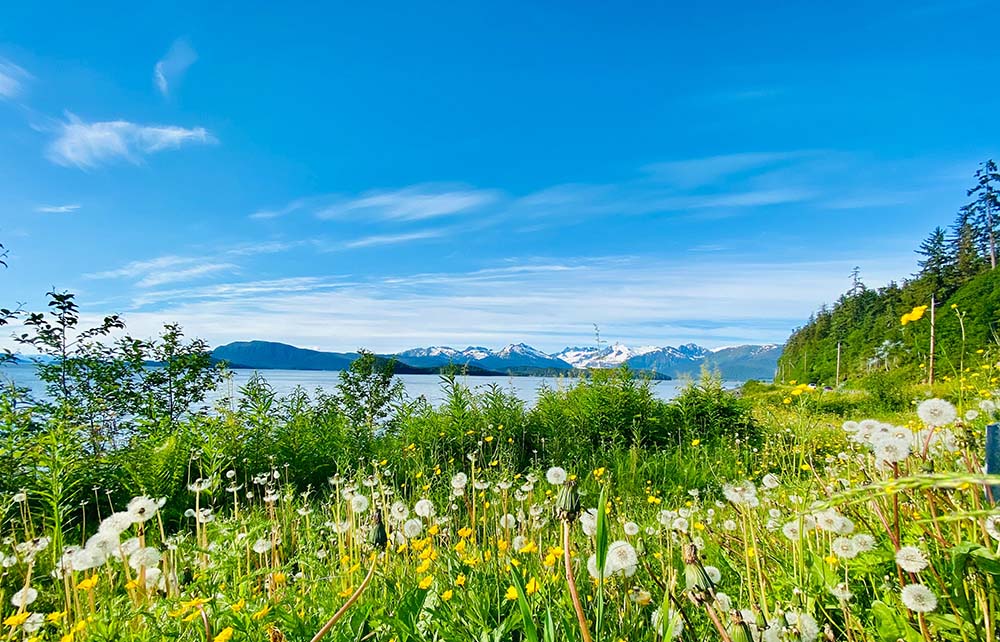 Alaska has three major cities: Anchorage, Fairbanks, and Juneau. Fairbanks and Juneau are much smaller than Anchorage but can still be considered major population centers.
Which of these three largest cities in Alaska has the best weather? That depends on your definition of "best weather."
If we were to go by the mildest temperatures year round, then Juneau has no competition. In fact, it's the fifth warmest city in Alaska based on its average temperature.
Juneau has mild for Alaskan standards winters with average high temperatures of 33-36 °F and average low temperatures of 24-26 °F. Summers are relatively warm for Alaska, too, with temperatures of 62-64 °F during the day and 47-50 °F at night.
The main drawback of Juneau's climate is its low number of sunshine hours with extremely high average rainfall and average snowfall. The city records on average 1,531 hours of sunshine which is much less than in Anchorage (2,061) or Fairbanks (2,105). The other two cities are much colder outside of the summer, though, so even with more sun it's hard to place them above Juneau (even despite its high average monthly precipitation).
Frequently Asked Questions
What part of Alaska has the warmest winters?
The islands in the southeastern part of the state have the warmest winter months in Alaska. This includes Ketchikan on Revillagigedo Island (average 38.9 °F during the day in the coldest month), Sitka on Baranof Island (40.5 °F), and Klawock (39.5 °F) and Craig (39.3 °F) on Prince of Wales Island.
What part of Alaska is the warmest year round?
The warmest part of Alaska year round are the islands in Southeast Alaska, including cities and towns like Ketchikan, Sitka, Klawock, and Craig. They have very mild for Alaska winters with daytime temperatures well above freezing. They also have mild to warm summers. If you're wondering what's the warmest part of Alaska in the summer, then it's Fairbanks.
Is it cold in Alaska all year round?
While most of Alaska is indeed cold year round, there are some cities and towns that aren't as cold. Southeast Alaska with its oceanic climate has rather mild for Alaska weather year round. Out of the major cities, Juneau also enjoys relatively warm weather with average daytime temperatures above freezing even in the coldest months.
What is the sunniest town in Alaska?
The sunniest town in Alaska is Fairbanks with 2,105 sunshine hours. While the period between October and January is very gloomy (better skip a winter trip), March to July in particular is very sunny.
We are sorry that this post was not useful for you!
Let us improve this post!
Tell us how we can improve this post?