What Are Winters Like in Tennessee?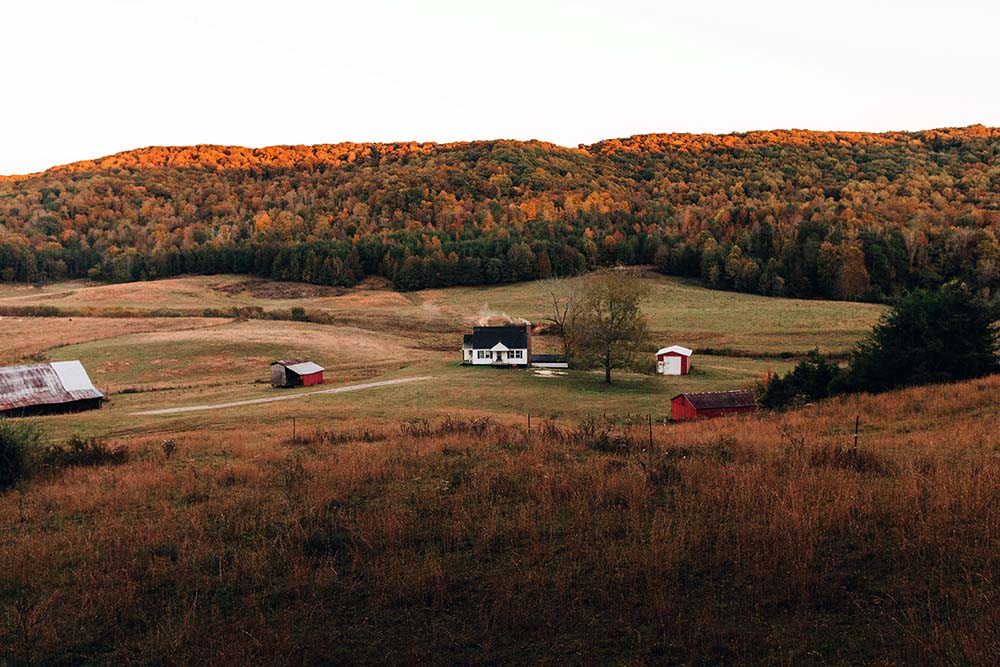 Tennessee has been steadily gaining new residents not only because of its lower cost of living and taxes but also because of its fairly mild weather. But what are winters like in Tennessee specifically? Do you need to expect freezing temperatures and ice storms or are the winter months still warm enough for outdoor activities?
Let's look at Tennessee winters in three parts of the state: Memphis for West Tennessee, Nashville for Middle Tennessee, and Knoxville for East Tennessee.
For each of these, the climate data I use to describe typical weather comes from the nearest airport which may be a few miles away from the city center. This means that numbers may be slightly different for the downtown area.
What Are Winters Like in Memphis, TN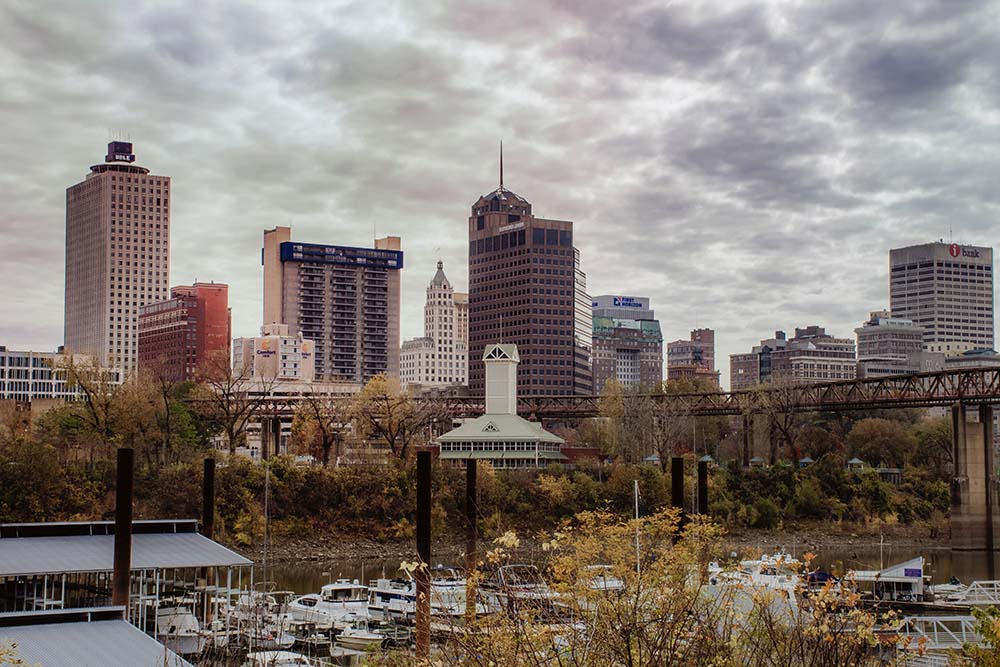 Memphis is the warmest city of Tennessee. If you want to move to the warmest area of the state with the mildest winters, Memphis and surrounding towns will offer the highest temperatures.
Temperatures
The temperature range in Memphis in the winter months is from 51 °F to 56 °F during the day and 33-36 °F at night. On the hottest winter days Memphis may record up to 71-74 °F while on the coldest nights it may record 16-21 °F. As a fun fact, the record high temperature recorded in Memphis in January was summer-like 79 °F.
Looking at the average temperatures, Memphis thus has mild winters. For those moving from northern states, the winter may even feel a little more like early spring. And on the warmest days, it'll certainly feel like spring, if not early summer.
Humidity
The average relative humidity in Memphis between December and February is 66-69%. These levels are almost the same as during the summer so there isn't going to be a noticeable difference in how humid the weather feels.
Rain and Snow
Memphis records on average 10 days of rain per month in the winter months. Rainfall is consistent year round and precipitation amounts are relatively similar in each season so you need a rain jacket as much in the winter as in the summer.
Memphis gets on average 2.6 snowy days with 2.7 inches of snowfall. This means that snow is very rare and shouldn't bother you much.
Sun
Memphis has bright or partly cloudy skies about 50-57% of the time in the winter months. Sunshine hours per month range from 152 to 174.
What Are Winters Like in Nashville, TN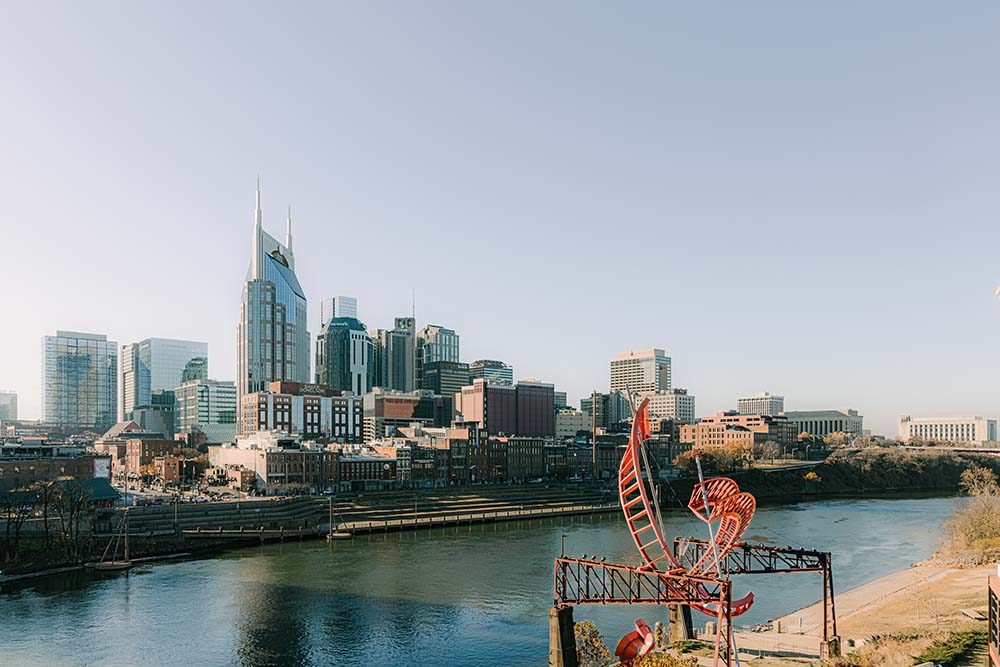 The Music City is cooler than Memphis. While it still has mild winters, the coldest month on average brings freezing temperatures every night.
Temperatures
Average high temperatures in Nashville typically range from 49 °F to 54 °F. Average low temperatures in the city are around 30-33 °F. This means that the average in Nashville temperatures at night bring freezing conditions. While Memphis also gets frost, in Nashville it's a more regular occurrence.
The hottest days in Nashville in the winter can reach 69-73 °F while the coldest nights can bring temperatures of 11-17 °F.
Humidity
Nashville is more humid than Memphis. In the winter, the average relative humidity reaches 69-71%.
Rain and Snow
Nashville gets about 11 rainy days per month in the winter. As is the case for Memphis, precipitation amounts are relatively consistent throughout the year.
Nashville gets 5.5 snowy days which means that snowfall is twice as likely as in Memphis. The city records 4.7 inches of snowfall per year.
Sun
Nashville is much less sunny than Memphis in the winter. It records sunshine about 43-48% of the time. Sunshine hours are between 131-145 hours.
What Are Winters Like in Knoxville, TN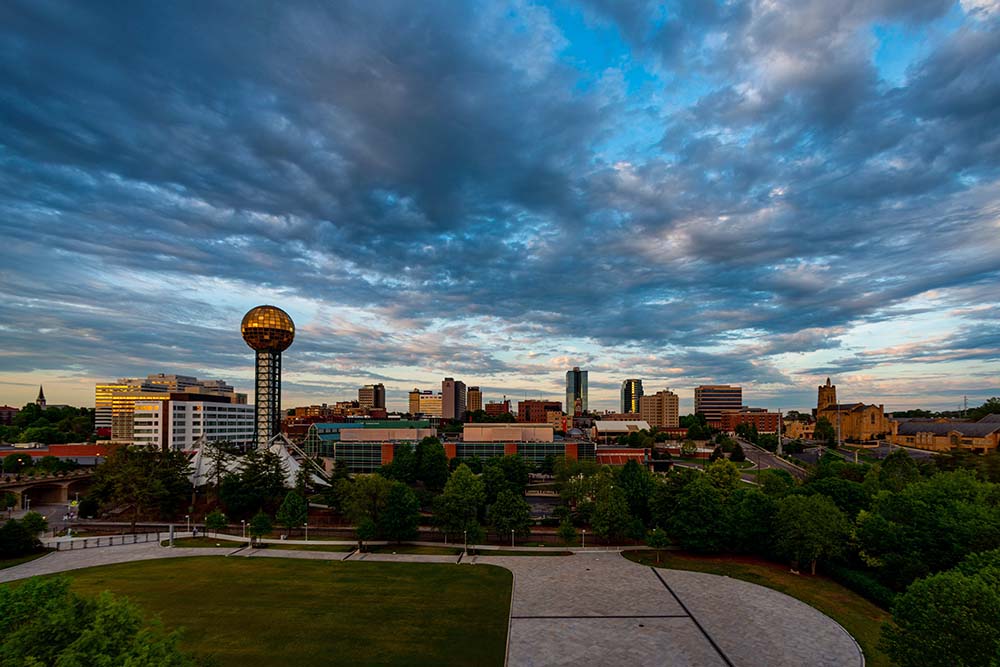 Knoxville doesn't differ that much climate-wise from Nashville but it's the largest city in East Tennessee and so it provides the most accurate data for this region.
Temperatures
The average temperatures during the day in Knoxville are slightly cooler than in Nashville. They range from 48 °F to 53 °F. Nighttime temperatures are the same, between 30-33 °F. On the hottest days Knoxville may see temperatures climb to 68-72 °F while on the coldest nights they can drop to 12-18 °F.
Humidity
Knoxville is slightly more humid than Nashville. The average relative humidity in the city in the winter is 68-73%.
Rain and Snow
Knoxville gets more rainy days than Nashville. On average, it records 12 rainy days per month. It has slightly less consistent rainfall amounts, with more rain in the winter, spring and summer compared to fall. In October, when you can start to observe fall foliage, rainfall amounts are about half of those recorded in December.
Sun
Knoxville is the least sunny of the three covered cities. In the winter months, sun shines 40-48% of the time meaning that cloudy skies are more prevalent. Knoxville gets 123-145 hours of sunshine per month in the winter.
Does It Snow in Tennessee?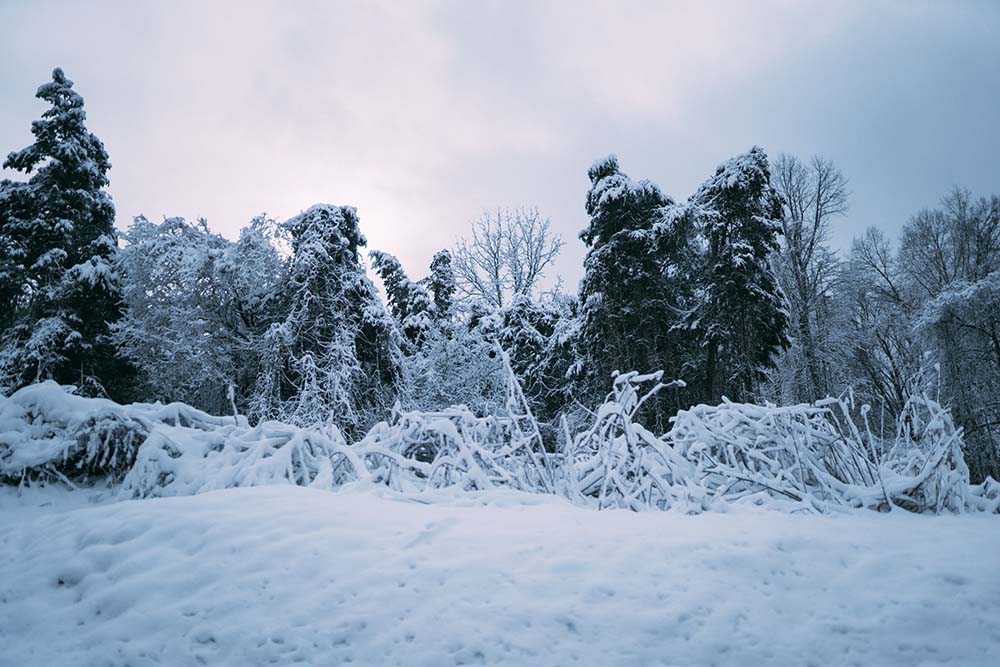 While I've given the number of snowy days in Memphis, Nashville, and Knoxville, here's a table showing other major cities in Tennessee so you can get a sense of how much it snows there. Note that some cities are missing because the NOAA doesn't record climate data for them.
| City | Average snowy days | Average snowfall inches |
| --- | --- | --- |
| Nashville | 5.5 | 4.7 |
| Memphis | 2.6 | 2.7 |
| Knoxville | 4 | 4.6 |
| Chattanooga | 2.4 | 3.6 |
| Clarksville | 7.8 | 7.2 |
| Murfreesboro | 2.1 | 2.2 |
| Franklin | 1.3 | 1.7 |
| Jackson | 1.5 | 2.7 |
| Kingsport | 5.1 | 2.6 |
| Collierville | 1 | 1.4 |
| Cleveland | 0.9 | 1.1 |
| Columbia | 0.9 | 0.9 |
| Lebanon | 1.2 | 1.5 |
| Cookeville | 4.9 | 6.1 |
| Oak Ridge | 3.3 | 4.4 |
| Morristown | 5.6 | 8.8 |
| Bristol | 8.8 | 9.2 |
| Shelbyville | 1 | 1.1 |
| Tullahoma | 2.7 | 2.8 |
| Springfield | 4.4 | 5.8 |
| Sevierville | 1.9 | 3.6 |
| Dickson | 1.5 | 2.5 |
| Greeneville | 6 | 7.7 |
| Elizabethton | 4.3 | 6 |
| Athens | 2 | 3.6 |
| McMinnville | 3.7 | 4.1 |
| Portland | 1.9 | 2 |
| Lewisburg | 1.7 | 0.9 |
| Crossville | 11.4 | 14.1 |
While Tennessee winters are largely free of snow, a few days of light snowfall are possible even in the warmest parts of the state.
As the average elevation increases, so does the amount of snow. For example, in Crossville, located at an elevation of 1,857 ft above sea level, there are on average 11.4 snowy days compared to just 2.6 in Memphis.
In the mountainous East Tennessee in the Great Smoky Mountains, for example on Clingmans Dome, you can expect a lot of snow until March or even April.
When Does It Get Cold in Tennessee?
In most of the state, average daytime temperatures drop below 60 °F in December. During the day it's still not very cold weather compared to states with true cold weather. But it's nonetheless cold for Tennessee standards.
Nights get cold in November already, with average low temperatures around 40 °F.
On the coldest nights, even October can be cold as Nashville and Knoxville already record temperatures around freezing then.
How Cold Does It Get in Tennessee?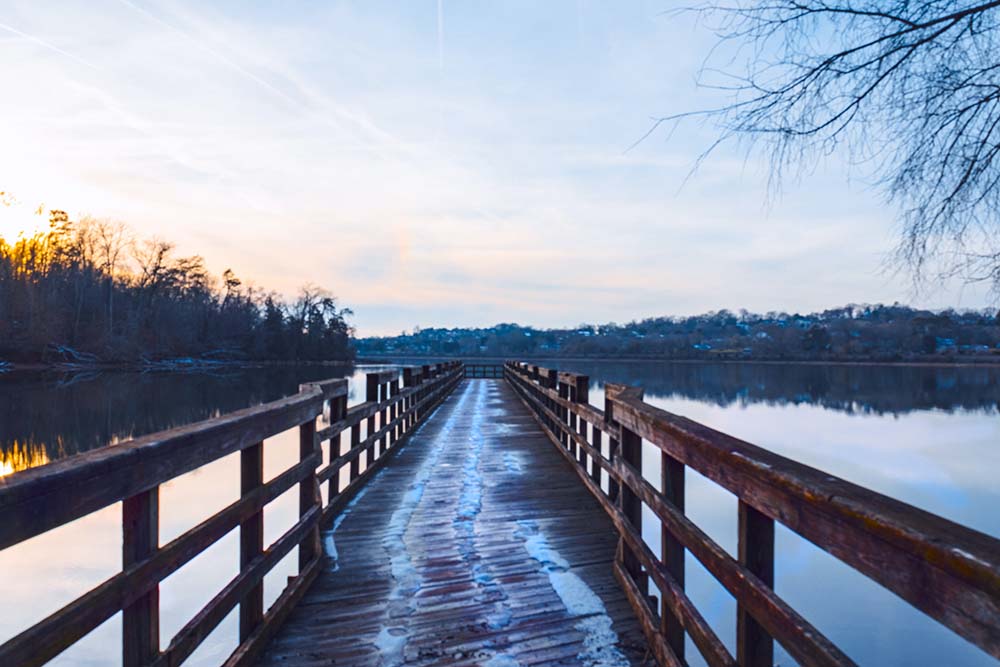 On average, major cities record temperatures of about 50 °F during the day and around freezing at night. But on the coldest nights temperatures may drop to just 11 °F in the coldest month.
At higher elevations, for example atop the Cumberland Plateau in Crossville, the coldest major city in Tennessee, the average temperatures during the day reach only 42 °F in the coldest month while average low temperatures drop to 25 °F. On the coldest nights, Crossville can record very cold 5 °F.
In the Great Smoky Mountains, the tallest mountains record average daytime temperatures of just 35 °F while nights drop to 19 °F.
Is Tennessee Humid or Dry in the Winter?
Tennessee is rather humid in the winter. The average relative humidity is between 66-73%. This is more than in New York City but less than in Chicago.
Does Tennessee Have Harsh Winters?
The state's climate is warm to hot year round so winters are not only short but also relatively mild. While the coldest nights may qualify as "harsh weather," average temperatures are much more moderate.
If you're used to the climate of cold four-season states like Michigan or Illinois, then Tennessee winters will feel more like spring than winter. Barring the coldest days, you can even participate in many outdoor activities without feeling particularly cold.
Does Tennessee Get a Lot of Sun in the Winter?
Tennessee is moderately sunny in the winter. Depending on the city, you can expect sunny days anywhere from 40% to 57% of the time. On average, you can expect sun about half the time.
For the sunniest cities in Tennessee like Memphis, sunny days are as frequent as in New York City, Philadelphia or Boston and slightly more frequent than in Chicago.
Is Tennessee a Good Place in the Winter?
If you want to visit Tennessee, it's best to visit in the late spring or early fall when temperatures are most pleasant. But if you're considering moving to Tennessee, it's a good idea to visit it in the winter to see what kind of weather you can expect in the worst months.
Tennessee is a good place in the winter if you're okay with having mild winters that may get cool but are unlikely to bring miserable winter storms or consistent frost.
West and Southern Tennessee are best for the mildest winter conditions while cities at higher elevation or near the Great Smoky Mountains are best if you want to experience a colder, snowy winter.
If you want to learn more about the best cities climate-wise in Tennessee, read my article What City Has the Best Weather in Tennessee? I also published an article titled Does Tennessee Have 4 Seasons?
We are sorry that this post was not useful for you!
Let us improve this post!
Tell us how we can improve this post?