What Are Winters Like in South Carolina?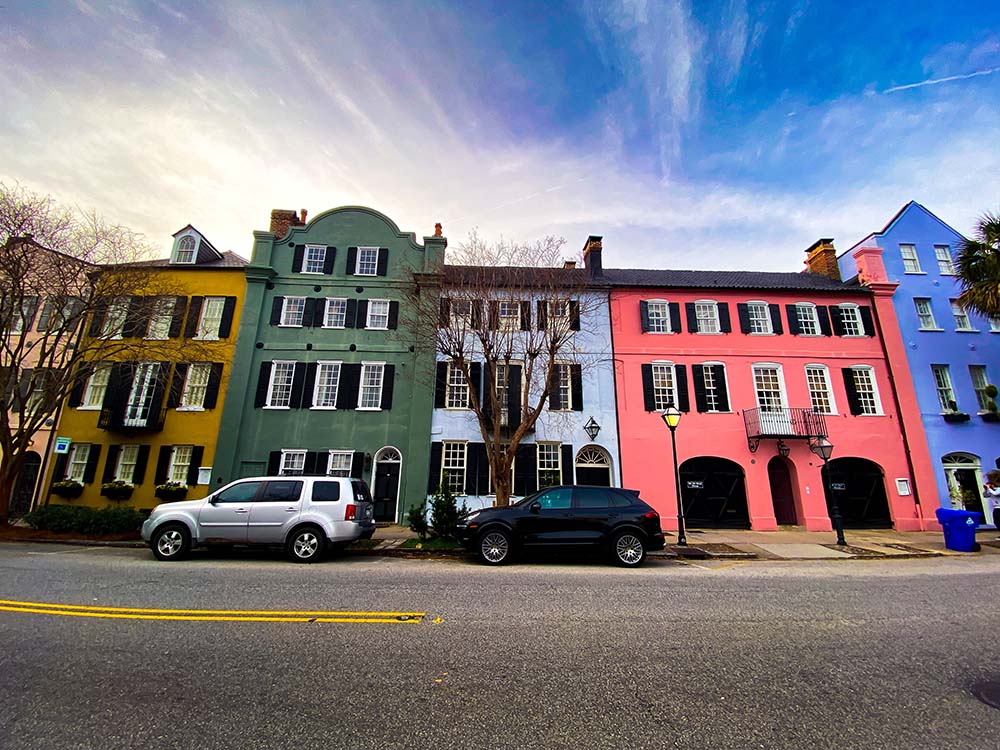 South Carolina is one of the top states that have been consistently attracting new residents from other states. One of the reasons for the state's popularity is its warm humid subtropical climate with mild winters and hot summers. Apart from the short winter season, the state enjoys warm to hot average temperatures year round. Which leads us to the focus of this article: what are winters like in South Carolina?
Let's look at weather patterns in three regions of South Carolina: Charleston for the region on the Atlantic coast, Columbia for central South Carolina, and Greenville for the Blue Ridge Mountains area. I'll also answer common questions about winters in South Carolina.
What Are Winters Like in Charleston, SC?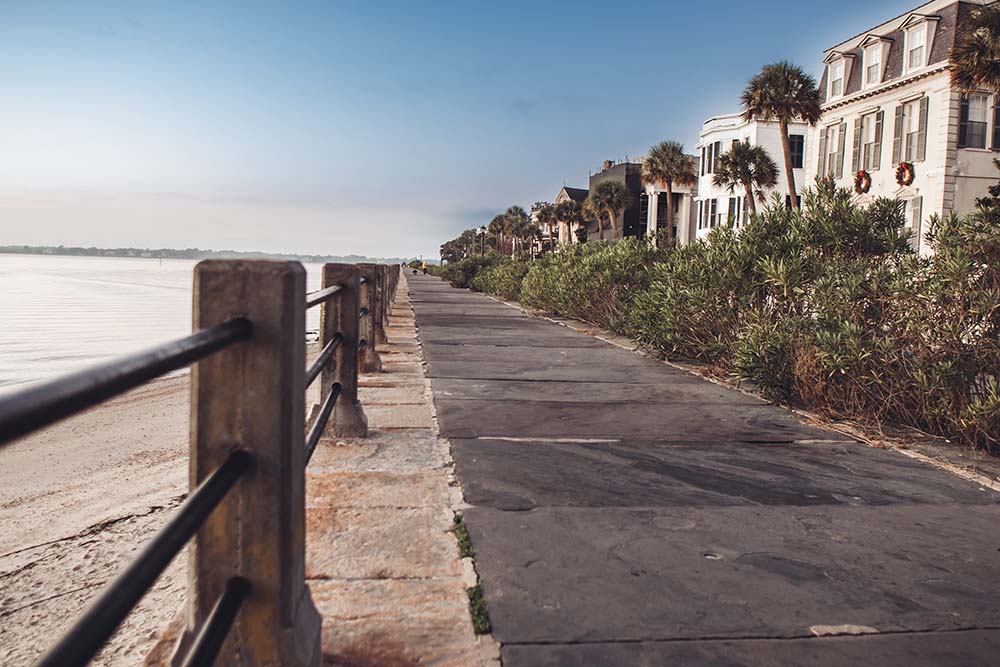 The coastal area of South Carolina stretching from Charleston to Beaufort is the warmest part of South Carolina. If you want mild winters, this is the best place in South Carolina to live (but you also need to be prepared for a very humid summer season and the hurricane season).
Temperatures
Out of the major cities, Charleston enjoys the highest winter temperatures in the state. The average high temperatures in downtown Charleston reach 58-61 °F while the average low temperatures drop to 44-47 °F. On the warmest winter days Charleston may experience temperatures up to 72-75 °F while on the coldest nights it may get below freezing, with temperatures around 29-33 °F.
Downtown Charleston has a significantly milder climate than parts of the city more inland. For example, the international airport in North Charleston records 60-64 °F during the day but only 39-42 °F at night.
Humidity
Charleston has the mildest humid subtropical climate in the state. But it's also the most humid one. In the winter months, Charleston's average relative humidity is between 67-72%. This is lower than 75-79% in the summer but it may still make cool winter days feel colder.
Rain and Snow
On average, 44.26 inches of precipitation falls annually in Charleston. There are 102 rainy days. But during the winter months, between December and February, rain is less frequent. It rains on average 8-9 days per month (compared to 12 in the summer) with precipitation amounts half of those recorded in the summer (when rain comes mostly during afternoon thunderstorms).
Charleston International Airport records on average 0.2 snowy days a year and 0.3 inches of snowfall (no such data is available for downtown Charleston), meaning that usually there's no measurable snow in the city.
Sun
Charleston enjoys 2,809 hours of sunshine year round (data comes from the airport). In the winter months, while there's less sunshine, the city still gets sun about 55-61% of the time. Sunshine hours are between 171-187 hours per month.
What Are Winters Like in Columbia, SC?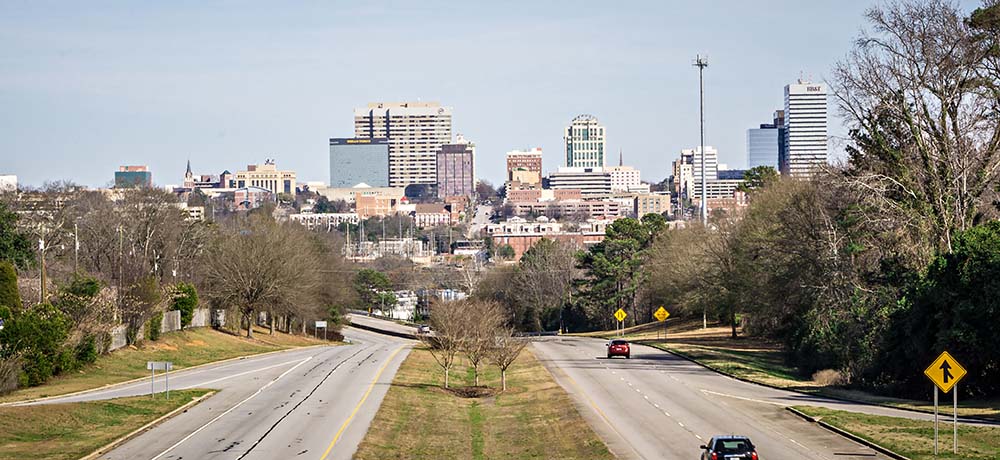 The capital city of South Carolina has colder winters than Charleston. While they're still mild, cold snaps can bring low temperatures. Because Columbia is located inland, the ocean doesn't moderate its climate, resulting in colder winter nights.
Temperatures
Winter temperatures in Columbia reach 57-61 °F during the day which is almost the same as in Charleston. But the difference isn't during the day but at night, with average low temperatures ranging from 35 to 37 °F. Such average temperatures mean that frost is relatively common and freezing nights are guaranteed, too.
On the hottest winter days, Columbia may record temperatures of 75-78 °F while on the coldest nights, the city may experience freezing cold temperatures of 18-22 °F.
Climate data comes from Columbia Metropolitan Airport. Downtown Columbia may have slightly milder conditions due to the urban heat island effect.
Humidity
Columbia records average relative humidity levels of 66-71% in the winter months which are similar to Charleston.
Rain and Snow
Columbia's winters come with 9-10 precipitation days per month. Year round, precipitation amounts are similar in Columbia and Charleston. But during the winter, Columbia records more precipitation inches (though half of what the city gets in the summer) and rain is slightly more frequent.
Snow is rare in Columbia. On average, there are 0.8 snowy days in the city and 1.2 inches of snowfall a year.
Sun
Columbia records 2,826 sunshine hours a year which is slightly more than in Charleston. But during the winter, it's less sunny. The probability of a sunny day is between 55-59%, with 173-181 hours of sun per month.
What Are Winters Like in Greenville, SC?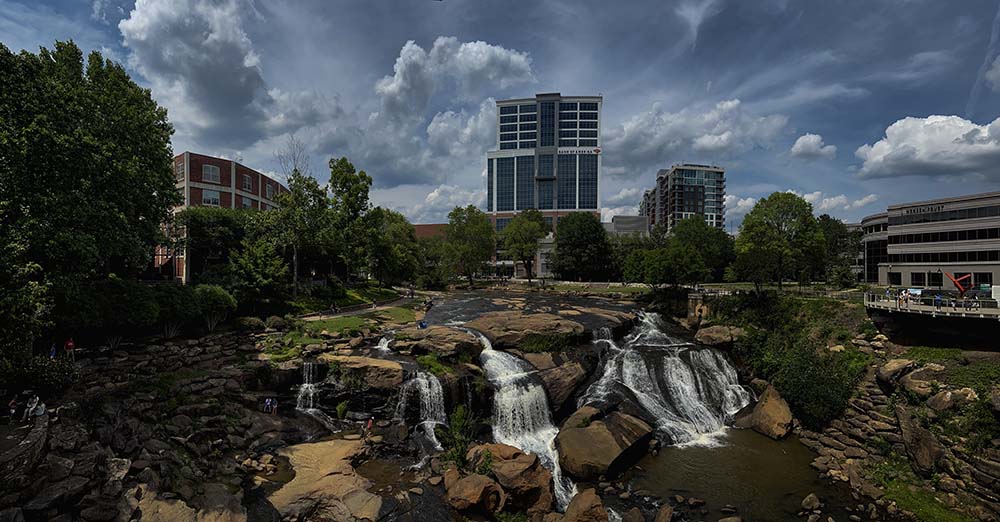 While Charleston and Columbia have occasionally cold winters at most, Greenville is relatively cool for South Carolina's standards. It still features a mild climate but winter nights will often bring frost and freezing temperatures.
Temperatures
Average high temperatures in Greenville are around 53-57 °F while average low temperatures drop to cold 32-35 °F. On the hottest winter days Greenville may see temperatures climbing to 70-73 °F. On the coldest nights prepare for very cold conditions between 16-21 °F.
Climate data comes from Greenville–Spartanburg International Airport which is located about 13 miles from downtown Greenville.
Humidity
Greenville is less humid in the winter than the previous two cities. The average relative humidity is between 63-68%.
Rain and Snow
Unlike Charleston and Columbia, Greenville has more evenly distributed rainfall throughout its 117 days of rain a year. Winters are similarly rainy to summers, with average 9-10 days of rain and similar precipitation amounts as between June and August.
Due to the city's location in the foothills of the Blue Ridge Mountains, snowfall is more likely in Greenville. But don't expect any crazy winter storms: the average is just 2.6 snowy days a year and 3.9 inches of snowfall.
Sun
Greenville is slightly less sunny year round than the previous two cities but it's similarly sunny during the winter. It records 2,740 sunshine hours a year. In the winter months, sun shines 55-60% of the time. Sunshine hours reach 169-183 hours a month.
Does It Snow in South Carolina?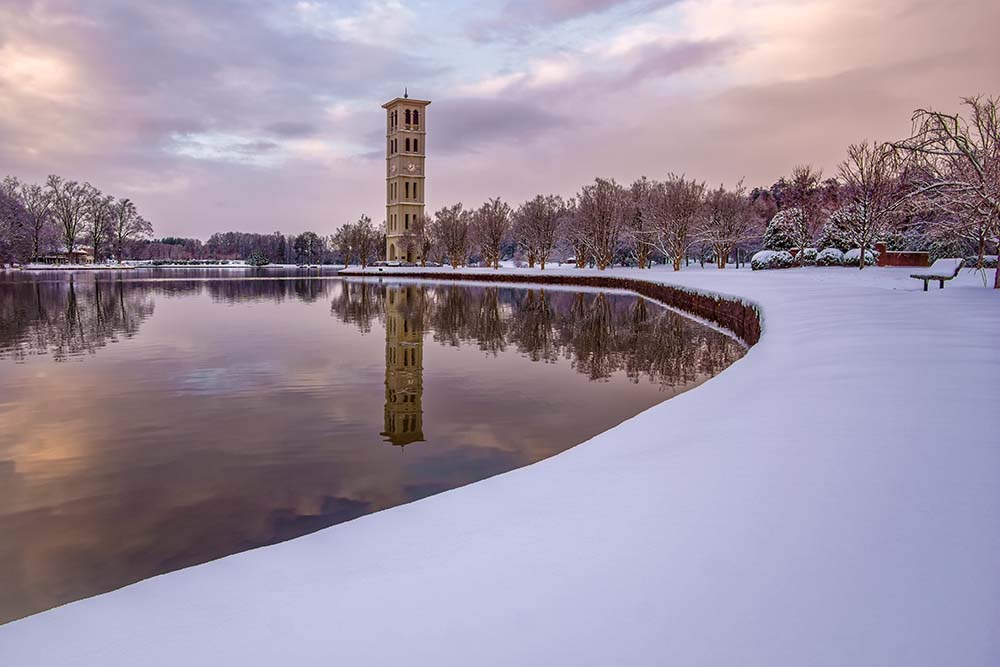 Snow in South Carolina is rare and if there's any snowfall, usually it's a minuscule to small amount. Occasional winter storms may bring more snowfall but on average, snow won't be much of a concern.
In the coastal areas snowfall is almost non-existent. More inland, you may expect up to 2-3 days of snow a year and maybe a few inches of snow at most.
Sassafras Mountain, the highest point in South Carolina, is the most likely place to have snow during the winter. But even there snow is not guaranteed the entire winter.
When Does It Get Cold in South Carolina?
With South Carolina's mild winters, it's hard to tell when it gets cold as it depends on what cold weather means to you.
If you're used to hot weather, cold weather may start in November or December. That's when major cities start recording average temperatures of less than 60 °F during the day which is a noticeable difference from the hot and humid summers with highs of 90 °F.
January is the coldest month of the year in South Carolina where most cities will record temperatures of about 50-60 °F during the day. It's also when most cities will experience regular freezing nights. Unless you like cooler weather, this is the worst month to visit South Carolina (though it may actually be the best month if you're planning to move and want to see how bad the weather gets there).
How Cold Does It Get in South Carolina?
I've already provided the coldest temperatures you are likely to experience in the three major parts of South Carolina. The state doesn't have any cities that are much, much colder than the rest of the state as is the case with North Carolina where Boone is much colder.
Out of the 29 major cities in South Carolina I analyzed for my article on the warmest cities in South Carolina, Walhalla in the foothills of the Blue Ridge Mountains is the coldest city.
During winter days it records temperatures of 52-56 °F. Average low temperatures are much lower. Around 29-32 °F, they're below freezing all three winter months.
Is South Carolina Humid or Dry in the Winter?
South Carolina has humid conditions year round. But winters are less humid compared to infamously humid summers. Average relative humidity is between 63-72% which is about 10-15% lower than in the summer.
Does South Carolina Have Harsh Winters?
South Carolina doesn't have harsh winters. Even in the coldest cities, while nights can get cold and potentially below freezing, they're nowhere near harsh. Snowfall is very rare. Frost, while relatively common, is not a guarantee every day.
And if you're on the Atlantic coast, winters are even less harsh. For some people, they may resemble a spring season more than proper winter.
Does South Carolina Get a Lot of Sun in the Winter?
South Carolina is still relatively sunny in the winter. You can expect sun shining about 55-60% of the time which means that it's sunny more often than it's not. With sun shining up to 65-70% of the time in the sunniest months, you may not even notice that huge of a difference between seasons.
To put this into perspective, New York City gets sun about 48-55% in the winter, Chicago 37-46% of the time, and Detroit 31-47% of the time.
Is South Carolina a Good Place in the Winter?
South Carolina has a mild climate with winter temperatures that often resemble spring more than they resemble proper winters in states like New York or Illinois. The state enjoys mostly clear skies about 55-60% of the time in the winter which is a further advantage compared to gloomy, snowy states up north. It has milder winters than North Carolina.
If you can't stand the cold season where you live, South Carolina will be a welcome respite. While you may experience 2-3 months of cooler weather, it's unlikely to be very bad, particularly if you choose to live on the coast which has even milder winters.
Keep in mind, though, that South Carolina doesn't have super warm winters. They're mild, that's true, but it doesn't mean that you won't ever feel cold again. If you need warmer weather, you need to head further south to Georgia (southern Georgia on the coast like Brunswick or St. Marys) or better yet, head to Florida.
We are sorry that this post was not useful for you!
Let us improve this post!
Tell us how we can improve this post?