What Are the Warmest Cities in Vermont?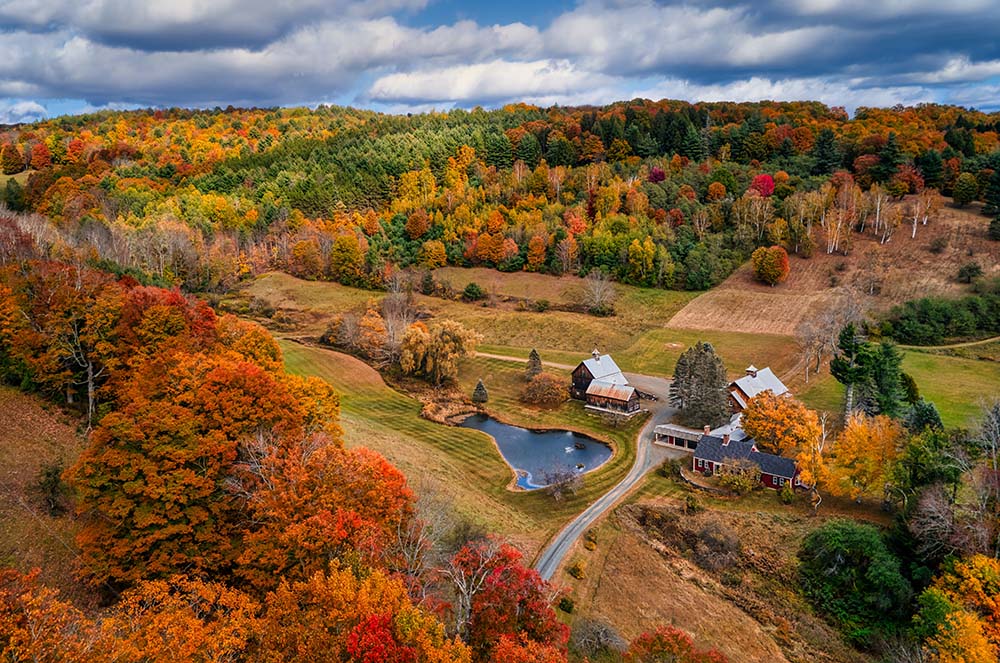 KEY TAKEAWAYS
The three warmest cities in Vermont are Burlington, Brattleboro, and Essex Junction.
In this article I'm going to share with you my ranking of the warmest places in Vermont.
I created my list by researching data provided by the National Oceanic and Atmospheric Administration and other climate data providers.
Below I'm listing the top 10 warmest places in Vermont that have the highest average yearly temperatures. Later in the article I share a table with 18 most populous cities in Vermont.
Top 10 Warmest Cities in Vermont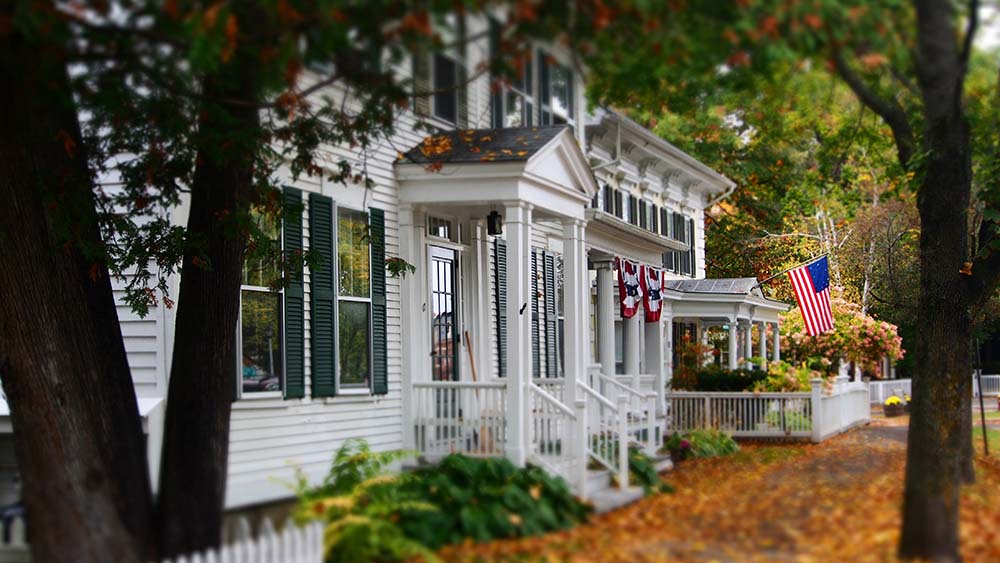 Here are the top 10 warmest places in Vermont ranked by their daily mean temperature.
1. Burlington – daily mean temperature of 47.6 °F
The largest city in Vermont is also the warmest city of the state. With four distinct seasons (and the infamous mud season in March/April when thawing occurs), Burlington sees daytime temperatures of 29-35 °F on a winter day and 13-21 °F at night. Summers, the best time to visit Burlington for sunny weather, offer comfortably warm weather with average highs of 78-82 °F and lows of 57-62 °F. The city gets 157 days of rain, with an average rainfall of 37.5 inches a year. Average annual snowfall is around 87.5 inches. Due to nearby Lake Champlain, the city sometimes get snow squalls. The city has 2,295 sunshine hours a year.
2. Brattleboro – daily mean temperature of 47.5 °F
Brattleboro in the southeastern part of the state experiences average annual temperatures that are only 0.1 °F lower than in Burlington. The biggest difference between them is that Burlington gets cooler days and warmer nights while Brattleboro gets higher daytime temperatures and lower temperatures at night. The average annual high temperature in Brattleboro is 59 °F (compared to 56.6 °F in Burlington), the highest in the entire state. In practice, this means that Brattleboro has the mildest winter highs (32-36 °F) and the hottest summer days (79-84 °F).
3. Essex Junction – daily mean temperature of 46.4 °F
The third warmest city in the Green Mountain State is the city of Essex Junction on the Winooski River, 7 miles east of Burlington. Essex Junction is over a degree cooler than Burlington and Brattleboro. It has cooler temperatures year round, with winters between 28-35 °F and summers at 77-81 °F.
4. Vergennes – daily mean temperature of 46.3 °F
Vergennes is a city of 2,500 people, situated 23 miles south of Burlington. The city shares similar daytime temperatures with Burlington, while nights are up to three degrees colder.
5. West Rutland – daily mean temperature of 46 °F
West Rutland is a town of 2,200 residents, located 5 miles west of the city of Rutland (which has colder weather) and 16 miles from the border with New York state. It has moderately cold winters with highs of 30-34 °F and cooler summers than most of the previous cities, at 77-81 °F.
6. Bennington – daily mean temperature of 46 °F
Bennington is a town of 15,000 people, located in the southwestern corner of Vermont. Winters feature temperatures between 31-36 °F during the day and 12-20 °F at night. Bennington gets cooler weather in the summer months, with average highs between 75-79 °F and average lows between 52-57 °F.
7. Pownal – daily mean temperature of 45.9 °F
The small town of Pownal, with a population of 3,200 people, lies 7 miles south of Bennington, in the same southwest part of the state. It features very similar temperatures, with slightly warmer summers.
8. Montpelier – daily mean temperature of 45 °F
The capital city of Vermont has the lowest temperatures in the hottest months in this ranking. They're between 73-78 °F during the day and 51-55 °F at night. Get your snow boots ready because Montpelier gets the highest annual snowfall on this list, at 94.2 inches of snow spread over 50 days between October and April.
9. Woodstock – daily mean temperature of 44.9 °F
The town of Woodstock is located 35 miles east of West Rutland. It has some of the highest daily temperatures on this list and some of the coldest nighttime temperatures, too. While West Rutland sees average low temperatures of 11-17 °F in the winter, in Woodstock they drop to 7-16 °F.
10. St. Albans – daily mean temperature of 44.7 °F
St. Albans is a city of about 7,000 inhabitants, located 15 miles south of the Canadian border. The town of St. Albans is incorporated separately 2.5 miles west. St. Albans City has by far the lowest average high temperature. It's 53.4 °F compared to 55.5 °F in Montpelier (the second place with coldest days on this list) and 59 °F in Brattleboro (the city with the highest average temperatures).
18 Biggest Cities in Vermont Ranked by Daily Mean Temperature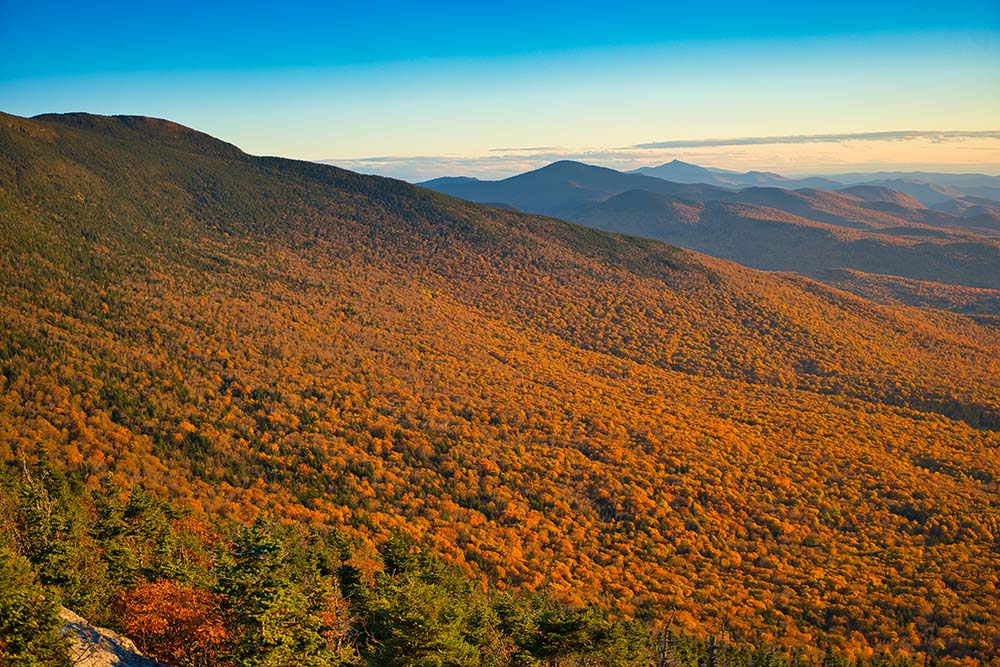 I created the table below by researching data for the most populous municipalities in Vermont. When I couldn't find data for a given city, I moved on to another. While the list includes 18 cities, some of the bigger cities may be missing because there was no data for them. Please check the closest geographically city then.
| City | Average high temperature (°F) | Average low temperature (°F) | Daily mean temperature (°F) |
| --- | --- | --- | --- |
| Burlington | 56.6 | 38.6 | 47.6 |
| Brattleboro | 59 | 36 | 47.5 |
| Essex Junction | 56 | 36.8 | 46.4 |
| Vergennes | 56.6 | 36 | 46.3 |
| West Rutland | 57 | 35 | 46 |
| Bennington | 56.5 | 35.5 | 46 |
| Pownal | 56.5 | 35.3 | 45.9 |
| Montpelier | 55.5 | 34.5 | 45 |
| Woodstock | 56.6 | 33.2 | 44.9 |
| St. Albans | 53.4 | 36 | 44.7 |
| Rutland | 55.9 | 32.8 | 44.35 |
| St. Johnsbury | 55.5 | 33.1 | 44.3 |
| Northfield | 56 | 31.6 | 43.8 |
| Stowe | 53.7 | 32.2 | 42.95 |
| Barre | 52.8 | 32.4 | 42.6 |
| Bristol | 52.3 | 32 | 42.15 |
| Newport | 52 | 31.6 | 41.8 |
| Johnson | 51.4 | 31.8 | 41.6 |
Check the Warmest Cities in Neighboring States
If you're interested in learning about the warmest cities in states neighboring Vermont, check out the following articles:
Also check my article on the warmest cities in the US in every state.
Frequently Asked Questions
What part of Vermont is the warmest?
The warmest parts of Vermont are its northwestern part (with cities like Burlington, Essex Junction, and Vergennes) and south (with cities like Brattleboro and Bennington). These cities have average annual temperatures that are up to 6 degrees higher than in the coldest parts of the state.
What's the warmest it gets in Vermont?
In the warmest cities of Vermont, the average high temperature in the summer goes to 82-84 °F. The mean maximum temperature in the hottest month, typically July, can reach 92 °F.
Does Vermont have warm summers?
Vermont has pleasantly warm summers with average temperatures between June and August ranging from 73 °F to 84 °F. Nighttime temperatures are between 50-62 °F.
Is Vermont colder than Maine?
Vermont and Maine have virtually the same temperatures. The annual average temperature in Vermont for the 18 researched cities is 44.66 °F compared to 44.75 °F for the 30 researched cities in Maine for the article on the warmest places in Maine.
We are sorry that this post was not useful for you!
Let us improve this post!
Tell us how we can improve this post?