What's the Hottest Place in Spain?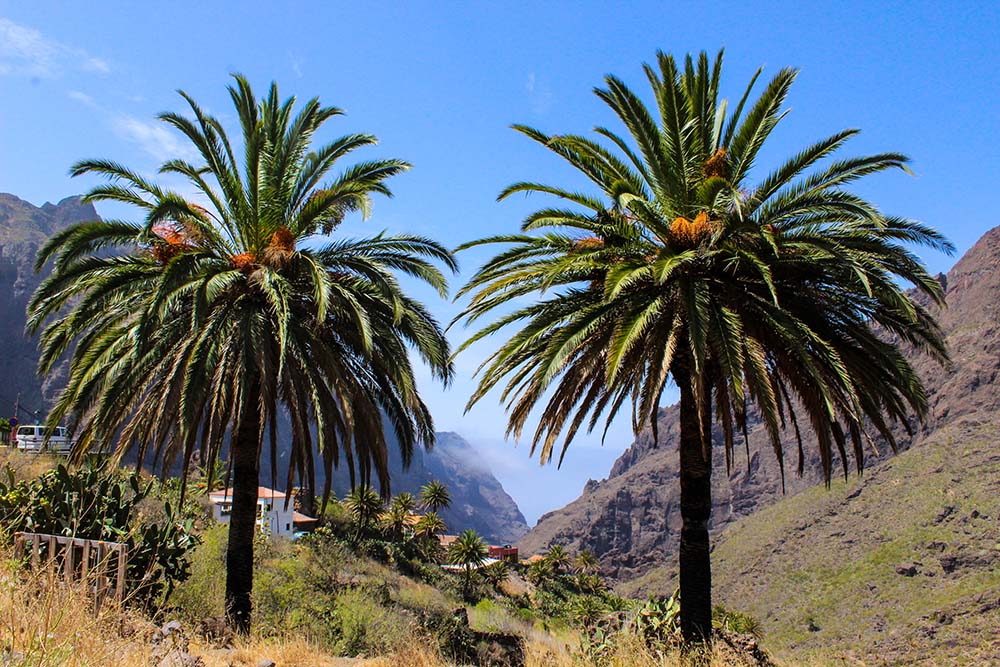 Spain is one of the hottest countries in Europe. It's extremely popular among tourists looking for winter sun as well as people who want to have guaranteed sunshine on their trips in the summer months. If you've ever wondered about the hottest place in Spain, in this article I'm about to share with you Spain's hottest cities.
Before I begin, I need to refer you to my article "What Are the Warmest Cities in Spain?" In this article I rank every major city in Spain by its annual average temperature. You'll get top ten hottest places in Spain ranked by their annual average temperatures and a table with 99 cities.
While that other article is about cities that have the highest annual temperatures, in this article I want to focus specifically on the hottest temperatures. But this article wouldn't be complete without mentioning the hottest city in Spain by average annual temperature, so let's start here.
The Hottest Place in Spain for Year Round Warmth
According to climate data from Agencia Estatal de Meteorología, Santa Cruz de Tenerife in the Canary Islands has the highest temperature year round. If you look exclusively at the average annual temperature, it's the hottest city in Spain. Whenever you go there, you'll have guaranteed warm to hot weather.
The daily mean temperature in Santa Cruz de Tenerife is 21.5 °C. Due to its semi-arid climate, even in the winter months, the place still has sunny weather and very little rain.
Anyone who's ever been to Tenerife will tell you that the sunnier southern part of Tenerife (the area between Costa Adeje and El Médano) is even warmer. I concur. But there's no official recent climate data coming from this area of the island so we need to rely on data coming from the island's capital city.
Winter Weather in Tenerife
The average winter temperature in Santa Cruz de Tenerife is around 21-22 °C during the day. Nights are still relatively warm, with average temperatures around 15-16 °C.
For people from cooler countries like the United Kingdom or Scandinavia, these winter temperatures would feel like summer.
Summer Weather in Tenerife
Summers in Santa Cruz de Tenerife are hot but not as hot as they are in mainland Spain. The average daily temperature is around 28-29 °C while the average low temperature is 21-22 °C.
These temperatures may sound hot to people from cooler countries. But they are still noticeably lower than in the most popular tourist cities in mainland Spain.
As mentioned before, the southern part of the island is usually even warmer. You may expect at least 1-2 degrees Celsius more, and much more sunshine, even if it's very cloudy in Santa Cruz de Tenerife.
What's the Hottest Spanish City Not in the Canary Islands?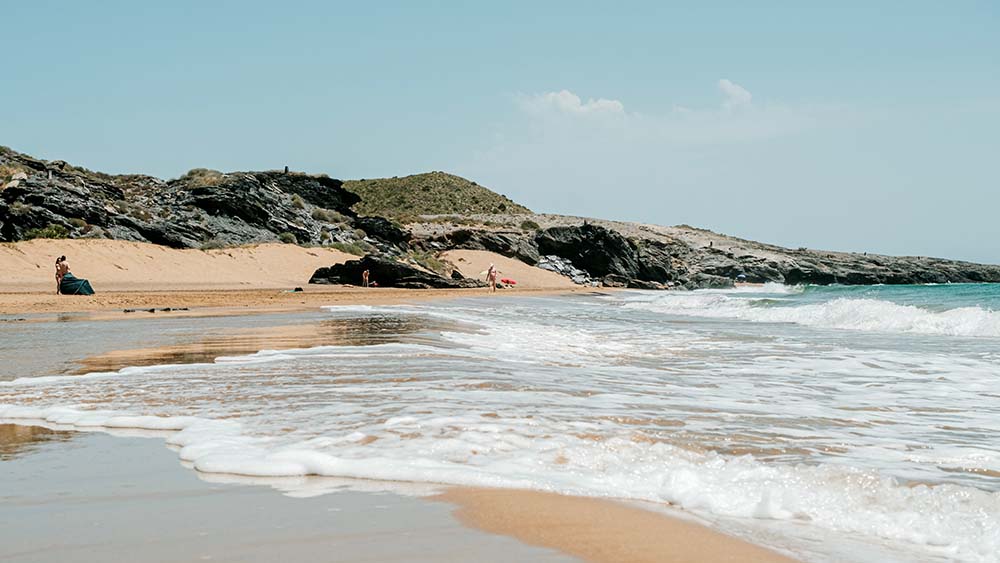 The hottest city in Spain that's not located in the Canary Islands is Cartagena in Murcia.
The city has an annual average temperature of 20.4 °C. It's only a little over a degree Celsius lower than in Tenerife but the difference is not equally distributed over the year.
What I mean by that is that winters in Cartagena are noticeably cooler, with daytime temperatures 2-4 degrees lower (the average winter temperature is around 18-20 °C). Nights are noticeably colder, with temperatures around only 9-11 °C. You may feel cold in Cartagena at night, while with a light sweater at most you'll still feel toasty warm in the Canary Islands.
Cartagena makes up for its cooler weather in the summer months, with average maximum temperatures reaching 33 °C during the day and 23-24 °C at night. These are noticeably higher than in the Canary Islands and would be considered too hot for most people.
Cartagena has higher daytime temperatures than Tenerife between May and October.
The Hottest Place in Spain in the Winter
If you're craving some winter sun and the highest temperatures possible in Spain in the cold months, look no further than… southern Tenerife, too. And the second place, if we exclude the Canary Islands, goes to Cartagena, too.
Now, this would be a little boring to write about these two places again, so let's give you two more options.
The second hottest city of Spain in winter months that's not in Tenerife is Las Palmas de Gran Canaria. The capital city of the second most populous island in the archipelago has an even drier climate but with slightly cooler (almost imperceptibly) temperatures.
The second hottest city of Spain outside of the Canary Islands that's not Cartagena is Torremolinos. This resort town in Andalusia records almost the same average winter temperature as Cartagena but is nonetheless a little lower (about 0.5 °C).
The Hottest Place in Spain in the Summer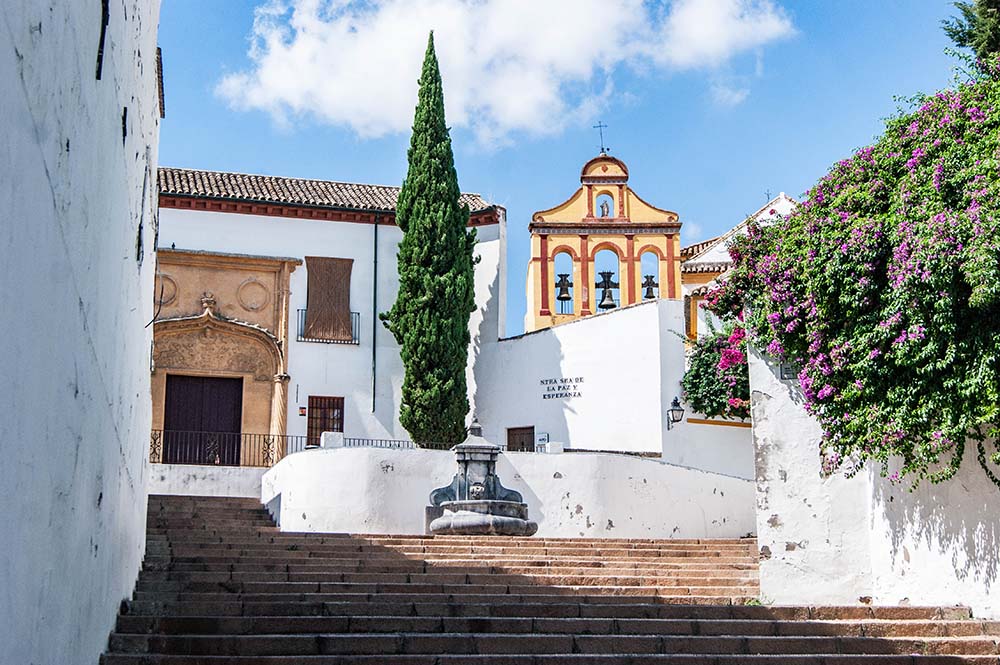 The hottest place in Spain in the summer months is Córdoba.
The third most populated city in Andalusia is one of the hottest places between June and August not only in Spain but also in Europe.
Average daytime temperatures soar to almost 37 °C in the hottest summer months of July and August. These are seriously hot temperatures that may be difficult to bear unless you're accustomed to such heat.
Because of its inland location, Córdoba has cooler nights than coastal cities. For example, while Córdoba records about 19 °C at night even in the hottest month, in Málaga nighttime temperatures are around 21 °C (and a much cooler than in Córdoba 31 °C during the day).
The Hottest Place in Spain With the Highest Official Temperature Record
The hottest recorded temperature in Spain was measured in the municipality of La Rambla in the province of Córdoba in Andalusia. On August 14, 2021, the weather station recorded an air temperature of 47.6 °C.
The previous highest temperature was recorded in 2017 in Montoro, also in the Córdoba province. The temperature was 47.3 °C.
These temperatures are only slightly lower than the highest recorded temperature in Europe. It was 48 °C in 1977 in Elefsina and Tatoi in the Athens area.
The Hottest Region of Spain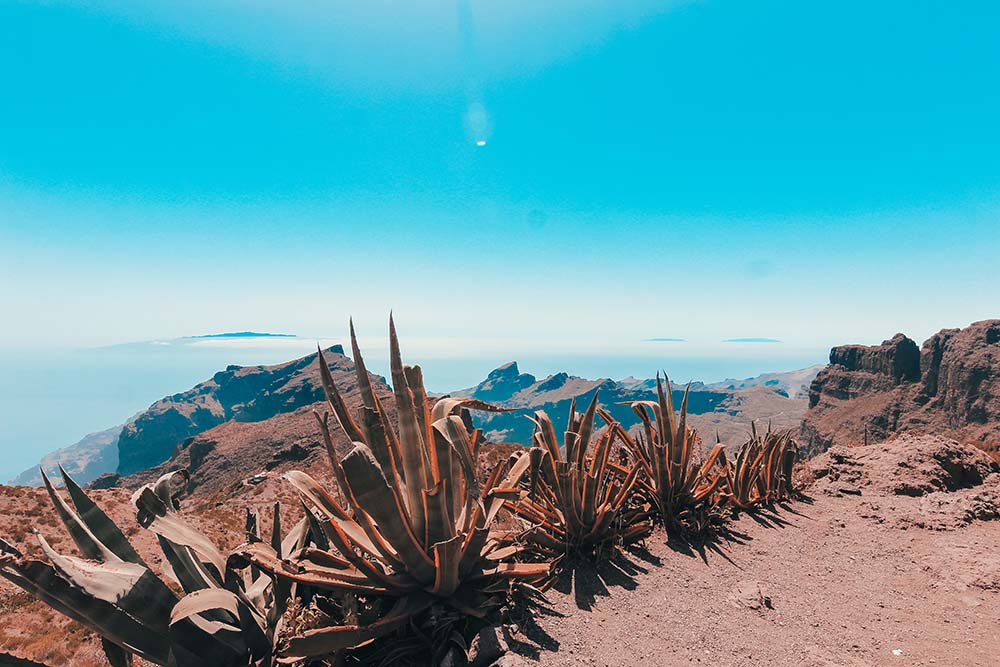 By far the hottest region of Spain are the Canary Islands in the Atlantic Ocean. Due to their southerly location in Africa, they're blessed with very mild winters (some may say: non-existent ones) and hot but not sweltering hot summers. They're much warmer than even the hottest country in Europe.
The islands not only boast year round warmth but also enjoy consistent sunny days with about 2,900 sunshine hours a year (that's almost twice as much as London).
The second hottest region of Spain as a whole is Andalusia, home to Costa del Sol, a favorite among winter sun seekers. Some of the hottest cities in this region are Córdoba, San Fernando, Seville, Estepona, and Almería. They are some of the warmest places in mainland Spain.
Melilla, an autonomous Spanish city in North Africa, would place third if we were to consider it a region. If not, the third place goes to Murcia, closely followed by Valencia.
The Hottest Place in Spain by Month
Among the major cities, here are the hottest places in Spain by month if we consider average daytime temperatures only:
January: Southern Tenerife, 21.6 °C
February: Southern Tenerife, 22 °C
March: Southern Tenerife, 21.6 °C
April: Seville, 23.4 °C
May: Córdoba, 27.4 °C
June: Córdoba, 32.8 °C
July: Córdoba, 36.9 °C
August: Córdoba, 36.5 °C
September: Seville, 31.7 °C
October: Southern Tenerife, 26.5 °C
November: Southern Tenerife, 24.7 °C
December: Southern Tenerife, 22.7 °C
Frequently Asked Questions
What part of Spain is hot all year round?
Canary Islands are the closest to being hot all year round, with daytime temperatures on average not dropping below 21 °C. Southern Spain (Andalusia) is second, with temperatures reaching about 17-18 °C.
Is Seville the hottest city in Europe?
Seville is not the hottest city in Europe. By annual average temperatures, Tenerife is much warmer. By record high temperatures, Athens is the hottest. By summer temperatures, Córdoba is hotter than Seville.
How hot does it get in Spain?
In the winter, the warmest temperature during the day is about 21 °C in the Canary Islands. In the summer, Córdoba has the hottest days with average temperatures reaching 37 °C.
Where is the warmest place in Spain with a beach?
The warmest place in Spain with a beach is the entire island of Tenerife, with countless beaches to choose from and a climate that's warm to hot year round. An alternative is Gran Canaria. In mainland Spain, the warmest place with a beach is Cartagena.
Where is the warmest place in mainland Spain in winter?
Cartagena has the warmest winters in mainland Spain, with temperatures around 18-20 °C during the day and 9-11 °C at night.
We are sorry that this post was not useful for you!
Let us improve this post!
Tell us how we can improve this post?